In a game having good processors, RAM, peripherals and video cards is not enough. Besides the aesthetics we have the cabinets where the components are housed thus depending on space and airflow performance. So here are 8 of today's best cabinets.
1-Cooler Master Cosmos C700P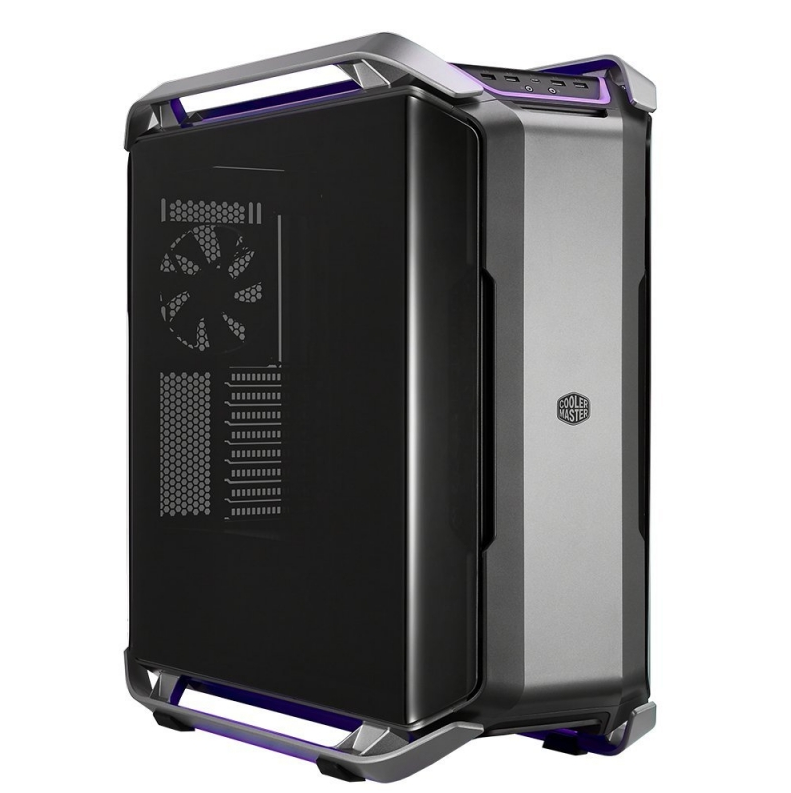 Design, size and build quality immediately catch the eye of Cooler Master's Cosmos C700P. With two 140mm fans in the front and 1x 140mm fan in the back, it also has some RGB lighting zones, a modular design and a side panel with tempered glass,so you can see everything inside! You have the possibility to install not only atis motherboards like E-ATX, ATX, Micro-ATX and Mini-ITX, but also watercooler with radiator up to 420mm, and 5 bays (2x 2.5, 2x 2.5/3.5, 2x 2.5). With aluminum handles on the top that give it a certain sports car resemblance.
2-Thermaltake Core P5 TG Titanium Edition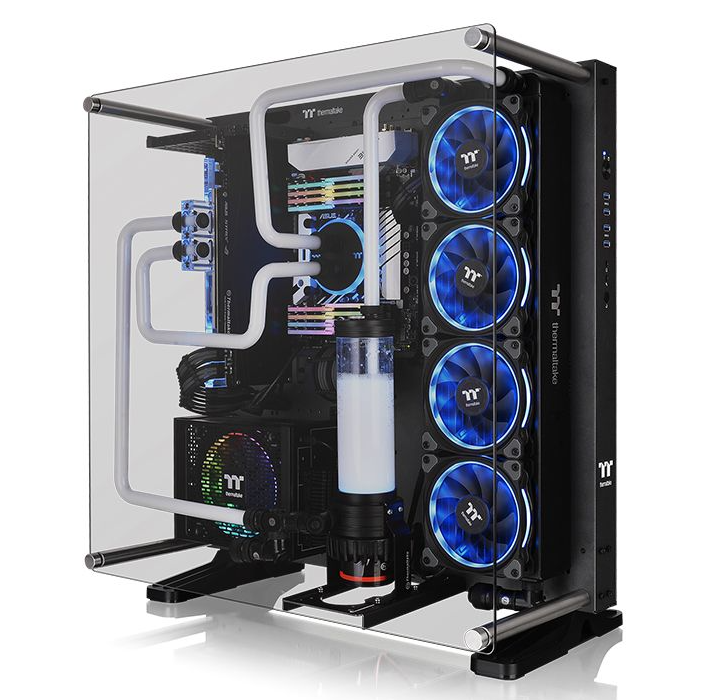 The Core P5 TG Titanium Edition, like the rest of the Core P models, gives a certain display look, ideal for those with top hardware with a custom watercooler. The Core P5 TG Titanium Edition is mid-tower, supporting ATX, Micro-ATX and Mini-ITX motherboards. It has a stainless steel and a 5mm thick tempered glass panel. It is a true hardware showcase with 4 bays and 480mm radiator support and the provision of 4x USB 3.0 ports.
Also read: The 7 Best Gaming Motherboards
3-NZXT H200i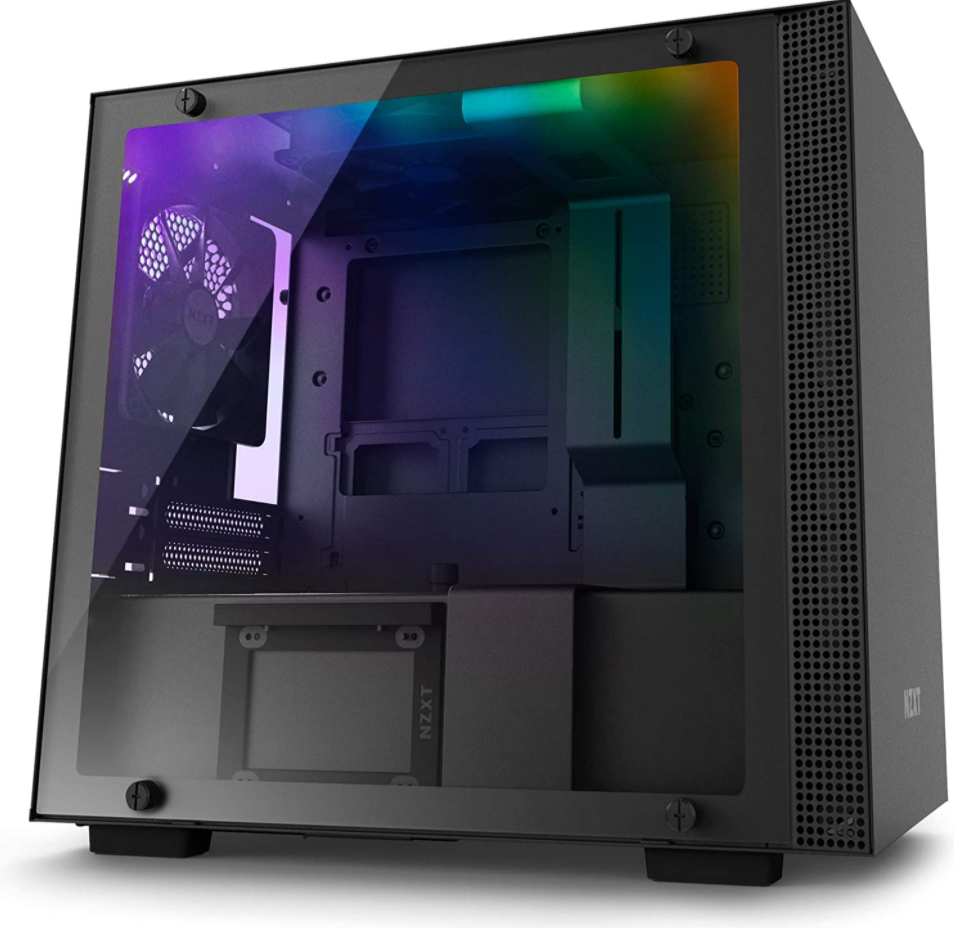 Besides having a wide range of interesting enclosures and being well known for their NZXT watercoolers, NZXT is the creator of the compact H200i. The H200i with the possibility to install 2x 120mm cooler or 120mm or 240mm watercooler radiators on the front. Steel construction, 2 pre-installed fans, 1x Aer F120mm on the top and another on the back, unobtrusive tempered glass side, LEDs available only on the inside top thanks to a LED strip, 2 USB 3.1 Gen1 ports, 1x audio/microphone connector and 4x drops for storage drives. It also has NZXT's own software, CAM, which gives access to certain hardware diagnostics.
4-Corsair Obsidian 500d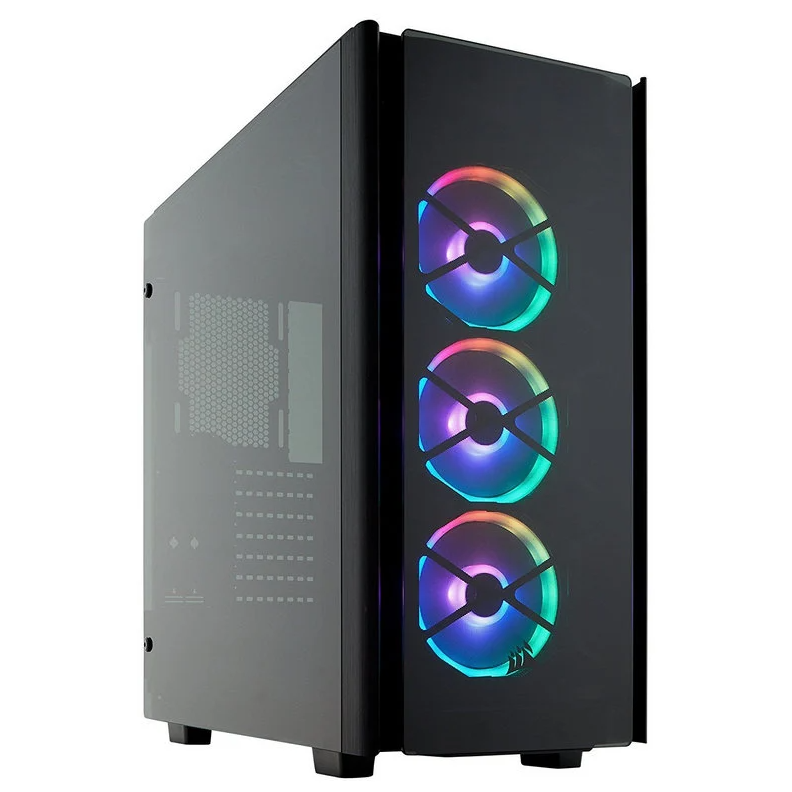 Another mid tower model this time from Corsair. The elegance, the aluminum manufacturing as well as the side doors in tempered smoked glass are the first characteristics of the Obsidian 500d. Great efficiency in its airflow due to Direct Airflow Path technology, unobstructed front entrances that, according to Corsair, allow the components, which heat up the most, to receive the right amount of ventilation.
Also noteworthy is the space for installing radiators up to 360mm with 5x storage unit bays available, with 5x storage unit bays at the top.
5-Thermaltake Core X1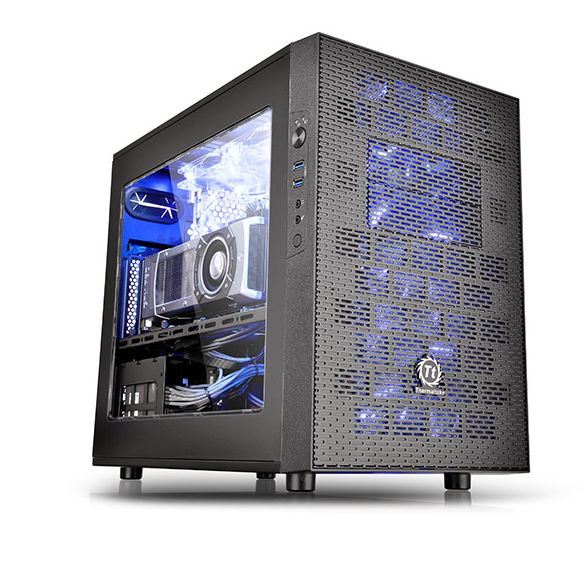 For those looking for less expensive cabinet prices, and also for Mini-ITX configurations. The Thermaltake Core X1 in cube format and based on a modular design, ideal for P.C builders who want to make more aggressive modifications. Besides the space for the installation of many others, it already comes with 2 120mm fans are pre-installed in the front. Bays of 5.25, 3.5 and 2.5 are available.
Also read: The Best 7 Gaming Graphics Cards
6-Cooler Master H500P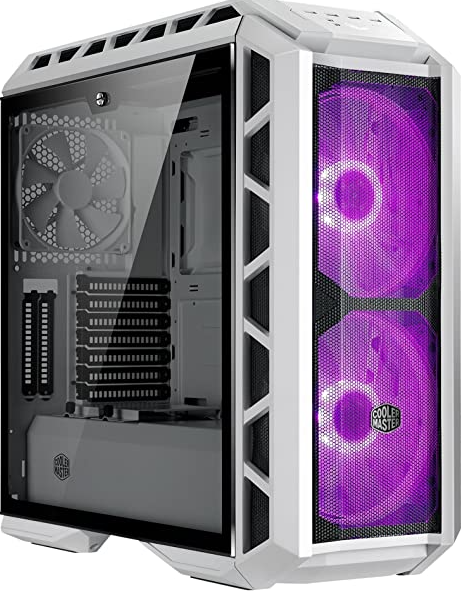 Adding build quality to the large space available, there is Cooler Master's H500P, amazing since it is modular it can be easily disassembled and can be installed on Mini-ITX, Micro-ATX, ATX, E-ATX motherboards, with , 3x fans are pre-installed - 2x 200mm in the front and 1x 140mm in the back.
Tempered glass side panels, color variation, depending on version, of the front part. H500P is in acrylic, and in H500P Mesh there is also a screen. 4 drops for disk drives are available. The I/O panel comes with four USB ports (2x USB 3.0 and 2x USB 2.0) and headphone and microphone connector. As for the watercooler support, it can handle models with radiator up to 360mm.
7-NZXT H500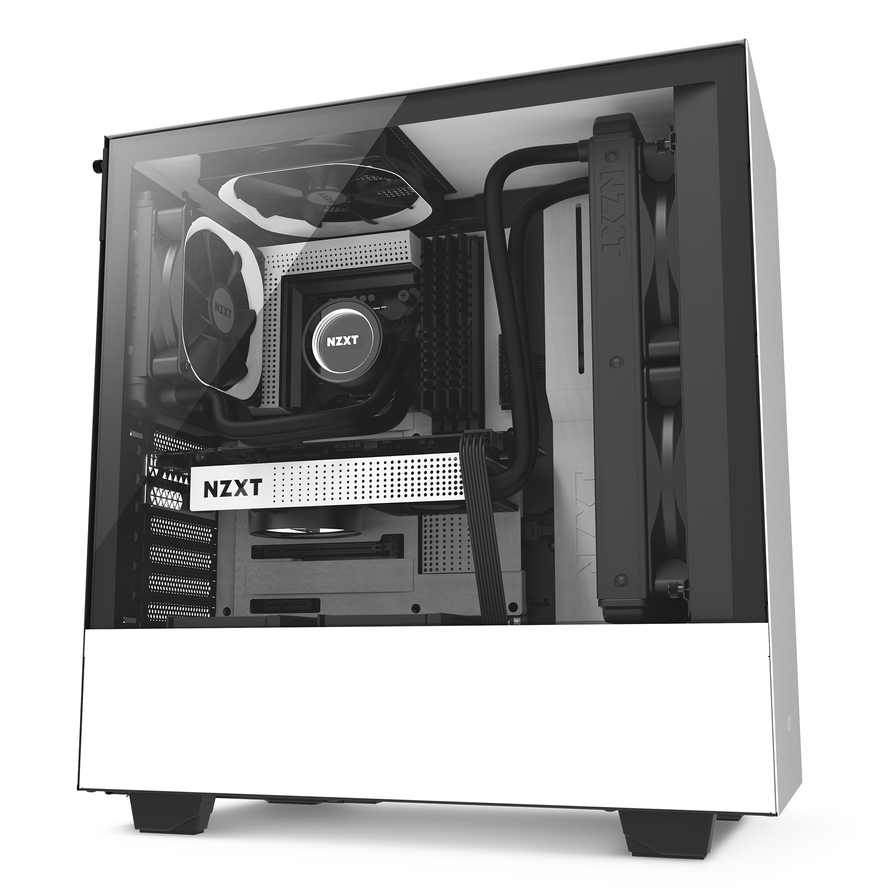 Back to NZXT and continuing on the H series, the H500, one of the best models in relation quality/price, since it is economical and very well built. It's a mid tower, in steel, with the possibility to install ATX, Micro-ATX and Mini-ITX motherboards, tempered glass sides. Unlike the cabinets with strong lines and lighting areas, the H500 has a very minimalist design. Also of note: 2 Aer 120mm fans, 2.5 and 3.5 inch lows and 2x USB 3.1 ports, and audio and microphone connector available. You can also install radiators up to 280mm.
Also read: Best Cost-Effective Mice for Gaming
8-Cougar Conquer Essence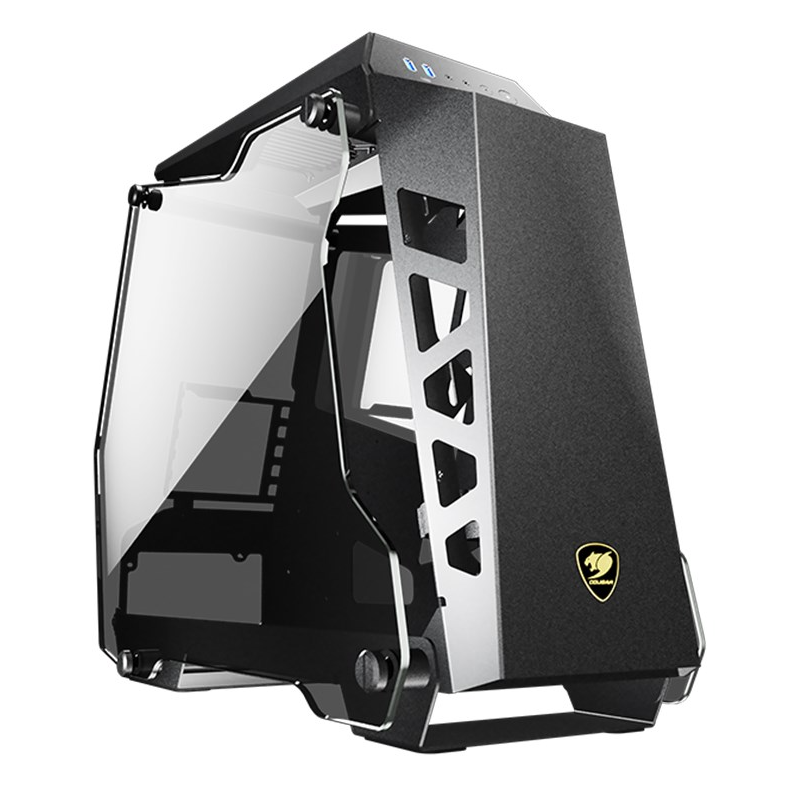 To finish and from Cougar there is the Conquer Essence. With vague similarities to the Raidmax X08 design. Ideal for those who want to show off their hardware.
Micro-ATX and Mini-ITX motherboard support. There is support for Micro-ATX and Mini-ITX motherboards, and 3.5-inch and 2.5-inch lowers and support for four fans, 2x 120mm on the front and 2x 120mm on the bottom. Watercooler models up to 240mm can be installed, plus 2x USB 3.0 ports and headphone and microphone connector on the top. All this in an aluminum alloy based structure and tempered glass on the side.