Remini is an AI app that simulates pregnancy that has made an impact on social media, especially in Brazil, due to its ability to simulate pregnancy photos. With the use of artificial intelligence, the app generates realistic images that show how people would look pregnant.
These images have been posted by several famous people on social media and have aroused the curiosity of many users. If you're interested in learning more about this pregnancy AI app and want to learn how to use it, don't miss the opportunity to discover all the amazing features Remini has to offer.
What is Remini: AI App that Simulates Pregnancy?
Remini is an innovative app that uses artificial intelligence to create realistic simulations of various aspects of life, including pregnancy. In addition, Remini has several interesting options, such as simulating the person dressed as a bride, graduating from university, wearing a police uniform, among other possibilities. However, it is important to note that not all results are accurate, and there may be flaws in the images, such as the appearance of extra limbs or problems with fingers and teeth.
How to Use the Pregnancy Simulation Resource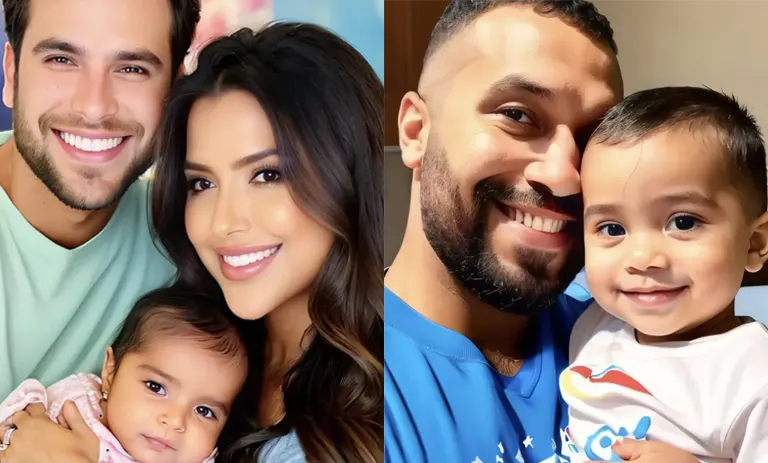 Remini's pregnancy simulation feature is a functionality that is available in the app for both users of iPhone how much of Android. With this function, you can simulate a pregnant belly with the help of technology. To use this feature, follow these steps:
In the first placeIf you have any questions, download and install the Remini app on your iOS or Android device.
Next, access the app and look for the IA Photos feature in the bottom bar of the screen.
Tap "Upload selfies" and choose 8 images that will be used with this effect. Choose whether you want a picture with the baby or the pregnant woman and the gender of the baby.
Apply the effect and wait a few seconds for the simulation to be processed. The app will use advanced image editing techniques to add a pregnant belly to your image.
After processing, you can see the result and make adjustments if necessary. Finally, save the final image to your phone or share it on social media to surprise your friends and family with a fake pregnancy news story.
Is the Remini app paid?
Yes and no... the app has a paid plan but also grants a free version to users. In the free version, it is possible to try the app with a "free trial" that imposes a limit of three credits per day to perform the desired manipulations. In case the user wants to enjoy more features, it is necessary to watch advertisements to get additional credits.
On the other hand, the app offers a paid plan, which can be purchased for R$ 25 monthly. By opting for this plan, the user has unlimited access to the app's features, with no restrictions on credits and ads, providing a more complete and convenient experience.
Tips and Tricks to Improve the Experience
To improve the experience with pregnancy AI app, there are some tips and tricks you can follow. First of all, when using the app, it is recommended to choose good quality photos with good lighting and proper focus. This will ensure that the simulation results are more accurate and realistic.
In addition, it is important to select images that portray the desired facial features of the pregnant woman well. This will help create a more personalized and convincing result. Finally, when you are done editing, take advantage of the adjustments features available in Remini to make minor corrections and improvements to the photo if necessary.
Now that you know how to use the AI app that simulates Pregnancy, how about checking out our content that clarifies Best Apps That Mix Dad and Mom? To learn more about the AI app that simulates Pregnancy, check out the following video: