The social network Threads, developed by Meta, emerged with a clear purpose in mind. The platform aims to deliver to its users a differentiated and engaging experience, allowing them to share ideas, interests and moments in an authentic way. But how does Threads work? What are the characteristics that differentiate it from other social networks?
In this article, we'll talk about how Threads works. We'll tell you all about the new social network and how to create an account on the app, both for those who have an Instagram account or want to log in without needing the platform. The future of online interaction is closer than ever, and Threads is the gateway to this new era.
How to create an account on Threads
There are two options for creating an account on Threads, depending on whether or not you have one on Instagram. If you already have an Instagram account, the procedure is quite simplified. First, you need to download the Threads app available for Android e iOS. Then, on the app's home page, tap "Sign in with Instagram."
Then open the Instagram app, go to notifications (heart symbol) and approve Threads access. Return to Threads and wait for acknowledgement. Next, fill in your bio and link or tap "Import from Instagram" to complete with the information from there. Finally, read about how Threads works and tap "Sign In."
How to create Threads account without Instagram?
You may be wondering, how does Threads work if you don't have an Instagram account? The answer is that it is possible to take advantage of the platform, however, it is a longer process. To get started, you need to download the app and then tap "Create an account". In the window that will pop up, enter your full name and a password with at least six characters, including letters and numbers.
Select whether you want to save your mobile login information, then enter your date of birth and create a unique username. Enter your cell phone number and tap "Next" or "Sign up with email" to set up a form of verification. Finally, tap "I agree" to accept the terms and conditions.
How Threads work
Threads is a new social network developed by Meta that promises to compete with Twitter. Through the app, users can participate in text conversations and gather in communities to discuss from relevant topics of the moment. How does Threads work anyway? One of the unique features of Threads is the integration with Instagram, allowing users to use the same login and keep the same username.
Another advantage over Twitter is that Threads can add photos to posts. Just tap the airplane icon and select the desired photo. To write a new post, tap the pencil tab, write your message and add photos, videos and links if you wish. This makes the experience richer and more immersive for users, allowing them to share not only text, but also relevant images.
In addition, the option to control replies to posts provides an additional layer of privacy, something that can be especially valuable for those who wish to limit access to posts. Before posting, you can choose who can reply by changing the privacy settings.
Which is better: Twitter or Threads?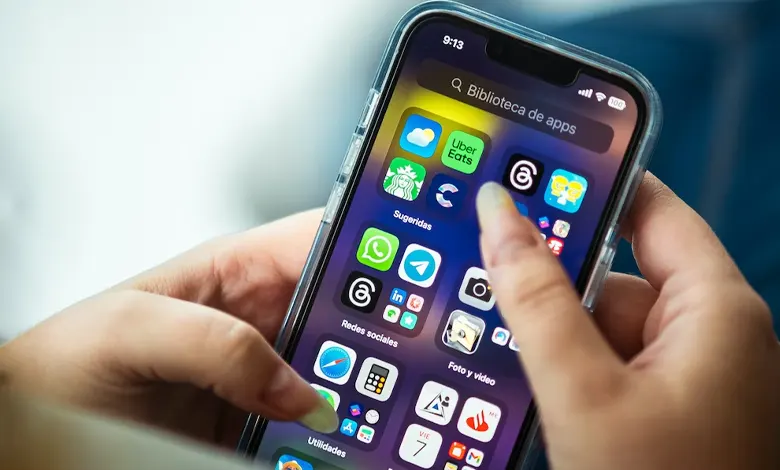 Both Twitter and Threads have their own advantages and disadvantages, making the choice between the two social networks a matter of personal preference and individual needs. Twitter, being a widely popular platform, offers a number of significant benefits. However, it is important to understand how Threads works in order to evaluate its advantages over Twitter.
First and foremost, Threads is a social network that focuses on creating conversations around specific topics through a more organized experience. One of the main advantages of Threads is that it allows users to connect with people who share similar interests and engage in meaningful discussions about those topics. This can lead to deeper interactions.
In addition, Threads is designed to provide a continuous conversation experience, allowing users to easily follow the different threads of a discussion and find relevant answers. On the other hand, Twitter is one of the largest and most comprehensive social networks, connecting millions of users worldwide. This extensive user base and the ability to share information quickly make Twitter a super powerful tool.
Concluding Remarks
So for those who value the broad user base and the ability to share information quickly, Twitter may be the best option. On the other hand, for those looking for more focused interactions and thematic conversations, Threads may be an ideal alternative. Since you found out how Threads works, why not also check out How to Delete Threads Account?
And to learn more details about how Threads works, we suggest you also check out the following video: