If you want to know how to delete your Threads account, you're in the right place. In this guide, we'll show you step by step how to do that, but before we get into that, let's talk about Meta's social network, which is already trending worldwide.
It is impressive to observe how, in the first hours of launch of their platforms, downloads reach amazing numbers, revealing the enormous interest and engagement of the public. It is in this context that Threads emerges, as a new addition to the Meta family of applications, bringing with it a series of features and possibilities for its users.
Now that you know a little more about this exciting new feature, let's explore the process of deleting your Threads account, providing the information you need to take full control of your presence on this platform. Read on and find out how to accomplish this process.
How to delete Threads account
Let's start by showing you how to delete your Threads account. To deactivate your profile, follow these simple steps:
Step 1: On the home screen, tap the two-scratch icon in the upper right corner of the screen.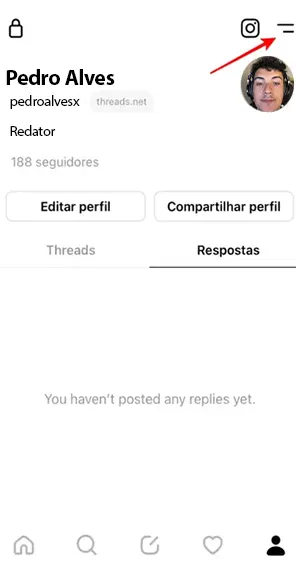 Step 2: Select the "Account" option and then choose "Deactivate Profile".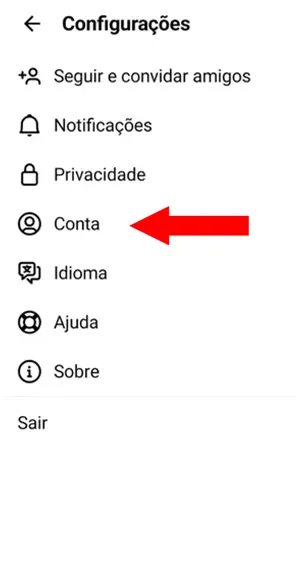 Step 3: Finally, tap the "Deactivate Threads profile" button and confirm the action, to complete and deactivate your account.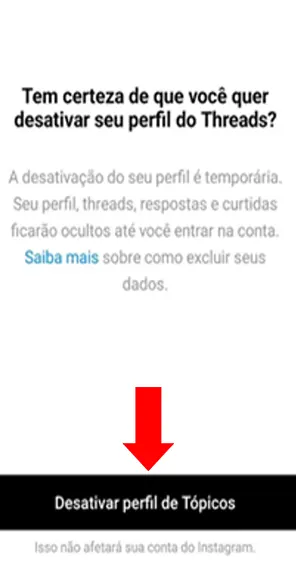 What happens if I deactivate my Threads profile?
When you deactivate your Threads profile, some important changes occur. First, it is essential to note that deactivating your Threads does not affect your Instagram profile, meaning that the settings and information present in your Instagram profile remain intact. As for content and interactions in the app, they are hidden after profile suspension. This means that your posts and interactions will no longer be visible to other users in the app.
However, you can reactivate both the content and the account simply by logging in with your Instagram account information. It is important to note that data from a deactivated profile remains active on Meta's servers. Finally, if you decide to reactivate an account that has been previously deactivated, you will need to wait a period of one week to deactivate it again.
Now that you know how to delete your Threads account, check out our article that teaches you How to know who visited your Instagram profile! To learn more about how to delete the Threads account, also check out the following video: