Although Tokyo Manji is the main gang in Tokyo Revengers, this is an anime that involves several other groups of juvenile delinquents and their conflicts, whether personal or territorial. Each gang has its own members, but do you know who are the main characters in Tokyo Revengers and who are the strongest among them? How about ranking the 9 main characters according to their combat achievements? Can you guess who is the most powerful of them all?
Tokyo Revengers is a fairly new anime, making its debut in 2021, but it's already a big hit for having an unexpected premise: it mixes time travel and youth gangs! Between present and past, we embark on this surprising plot where Takemichi Hanagaki has only one goal: to protect those he loves! Let's get to know more about the main cast, from the weakest to the strongest?
9 -Takemichi Hanagaki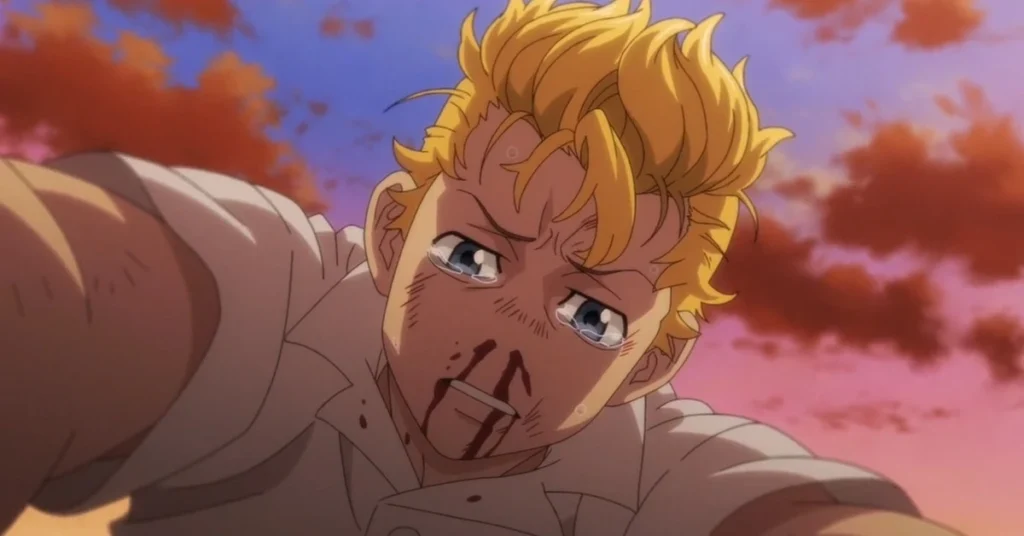 Yes, this is an anime different from the others even when it comes to its protagonist, since he occupies the lowest position in our ranking of Tokyo Revengers main characters. Even though he is on our list - because he is the main character - if the criteria were only strength, he certainly would not be here.
Despite being physically weak, Takemichi possesses very great physical stamina, allowing him to withstand the attacks of his opponents and often making him one of the last men standing on the battlefield.
His strength is not linked to his physique, but to his determination and how he manages to be an example to his fellow Toman members. Even though he was a coward at the beginning, as the episodes went by Takemichi became a brave man who does not spare any effort to protect his friends!
8 - Kazutora Hanemiya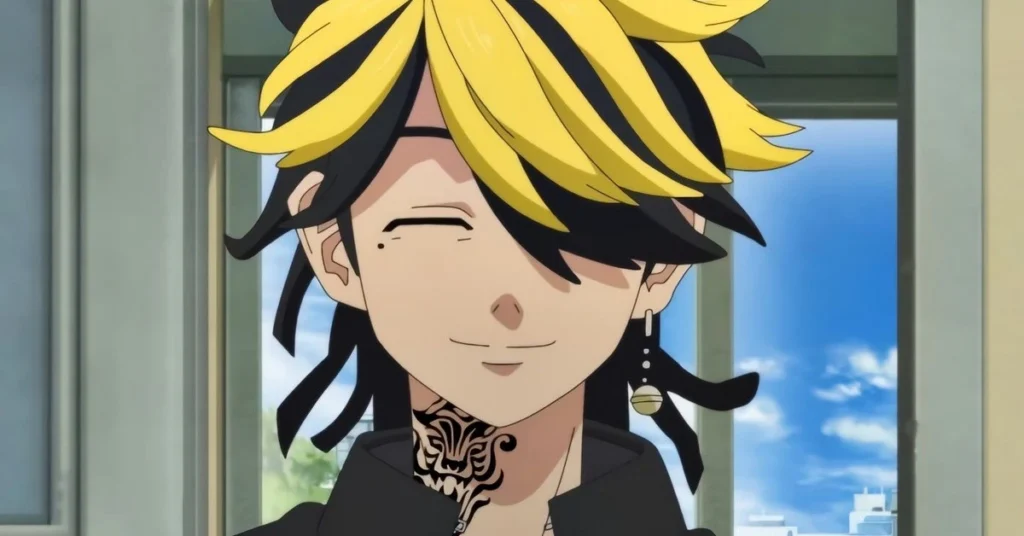 Kazutora is one of the main characters in Tokyo Revengers, precisely because he was one of the founding members of the Tokyo Manji gang and the trigger for this group of friends to unite behind one purpose.
Chronologically he starts his delinquent journey as a member of Toman, but then ends up being arrested for committing a serious crime, and when he is released he joins the Valhalla gang. From what we can see in the first season of the anime, this is one of the characters with the biggest psychological problems.
At age 12 he takes on the Black Dragons gang (one of the oldest in this universe) by himself, being able to defeat most of his opponents without outside help. Years later, as a member of Valhalla, he was able to defeat a powerful opponent with just two punches, which makes him among the strongest characters in Tokyo Revengers!
7 - Mitsuya Takashi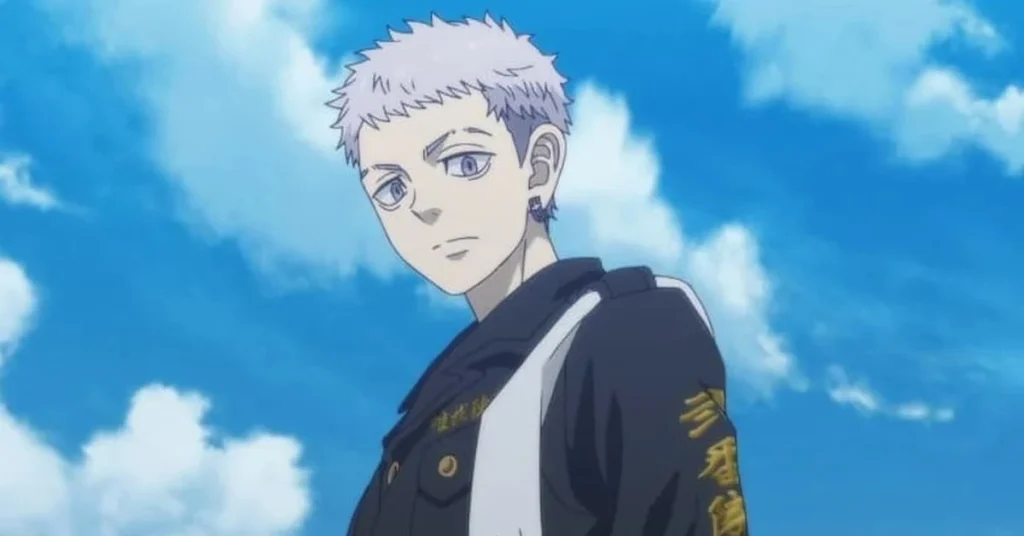 All the main characters from Tokyo Revengers that are on our list have a direct connection with Tokyo Manji, and Mitsuya is no different. He is also one of the founding members and his quiet personality makes him always prefer to avoid unnecessary confrontations, but he does not run away from a fight when it is inevitable. In the second season of the anime he faces one of the leaders of the Black Dragons: Taiju Shiba, who was known as a ruthless monster.
Even facing Taiju, Mitsuya held up well in the fight and every time he was defeated the reason was disloyal, since a third person arrived to defeat him when he was already wounded and weakened. Surely, in a clean fight, he would have a great advantage. For these reasons he could not be left out of our list of Tokyo Revengers main characters.
6 - Yasuhiro Muto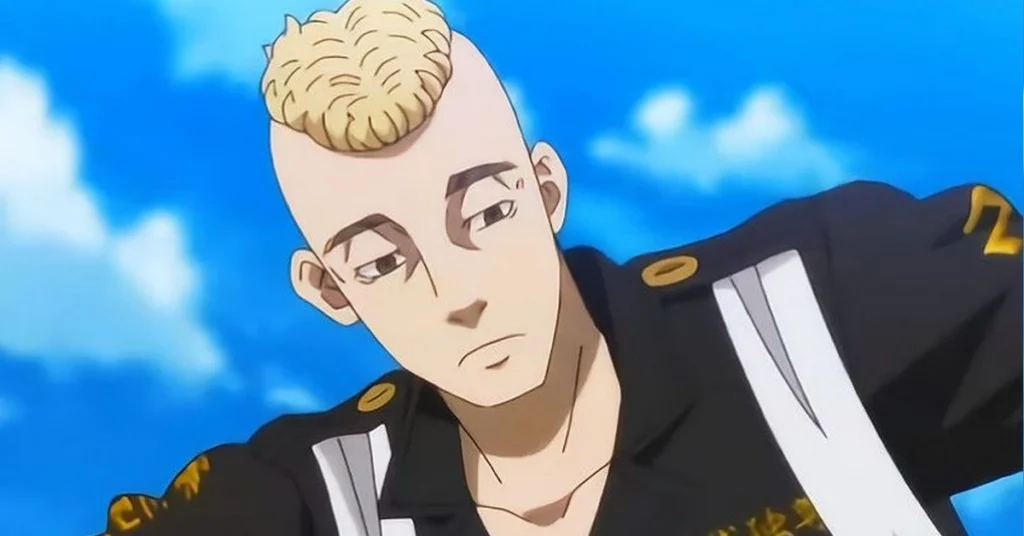 Tokyo Manji is a gang made up of a few divisions, and since it is the gang with the most members in the entire anime, this organization helps control the high amount of people. Muto, our character mentioned now, was the leader of the Fifth Division of Toman and was considered the strongest captain of these 5 divisions.
Of all the main characters in Tokyo Revengers, he was the only one not to be knocked out by Angry in the manga and managed to break the back of one of his opponents with judo techniques in hand-to-hand combat.
5 - Hanma Shuji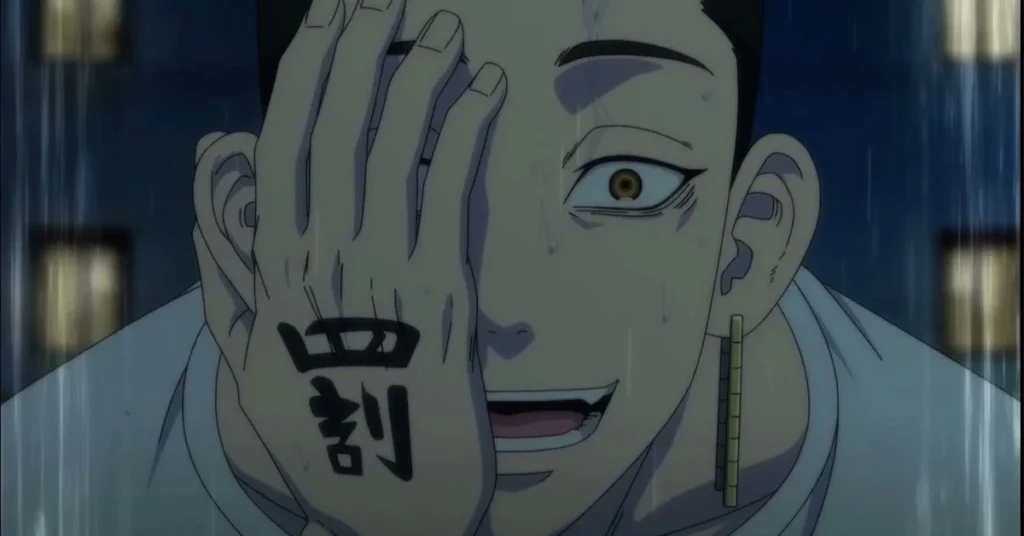 We come to one of the main antagonists of the anime: Hanma! He was part of the Valhalla gang, but after their defeat to Toman, both gangs merged and a Sixth Division was formed for Tokyo Manji, where Hanma became the Captain.
Draken - one of the main characters of Tokyo Revengers - even went as far as to call Hanma a zombie, even beating the antagonist. However, even though he was defeated by Draken, he was one of the few characters in the first season able to hold off a kick from Mikey. That is reason enough to place him among the strongest characters in Tokyo Revengers.
4 - Baji Keisuke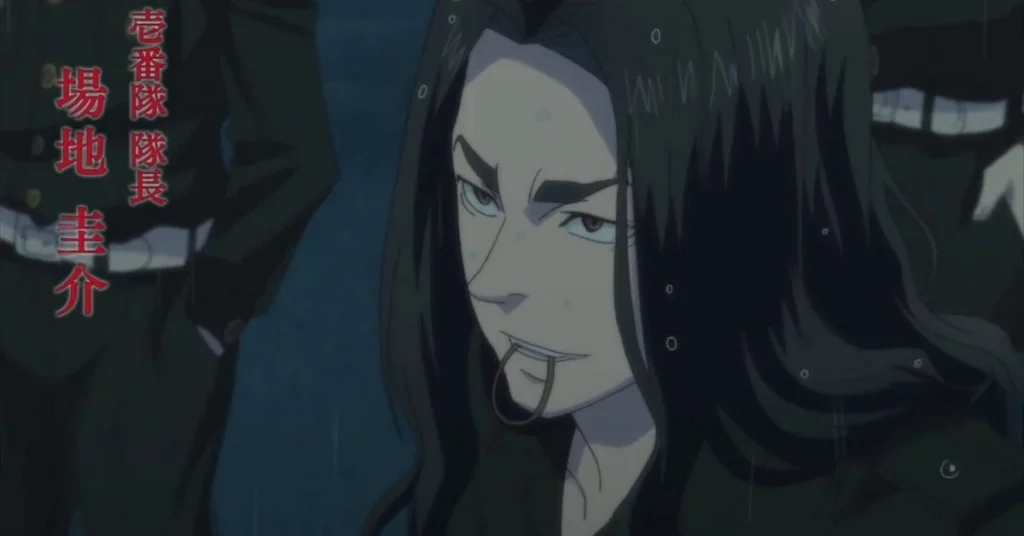 It was Baji's initial idea to create a gang, with the main goal being that his group of friends could have fun and protect each other, literally being "one for all and all for one"! He is one of the main characters in Tokyo Revengers and one of the most loyal members to Toman and his friends, even being able to infiltrate a rival gang to unmask Teta Kisaki (an antagonist allied to Hanma).
His participation was quite brief in the anime, but it was enough to show his full power, as he kept fighting even after receiving a stab wound. Alone, he managed to defeat wounded about 50 of Kisaki's men during the junkyard arc, which clearly makes him one of the strongest characters in Tokyo Revengers.
3 - Kawata Souta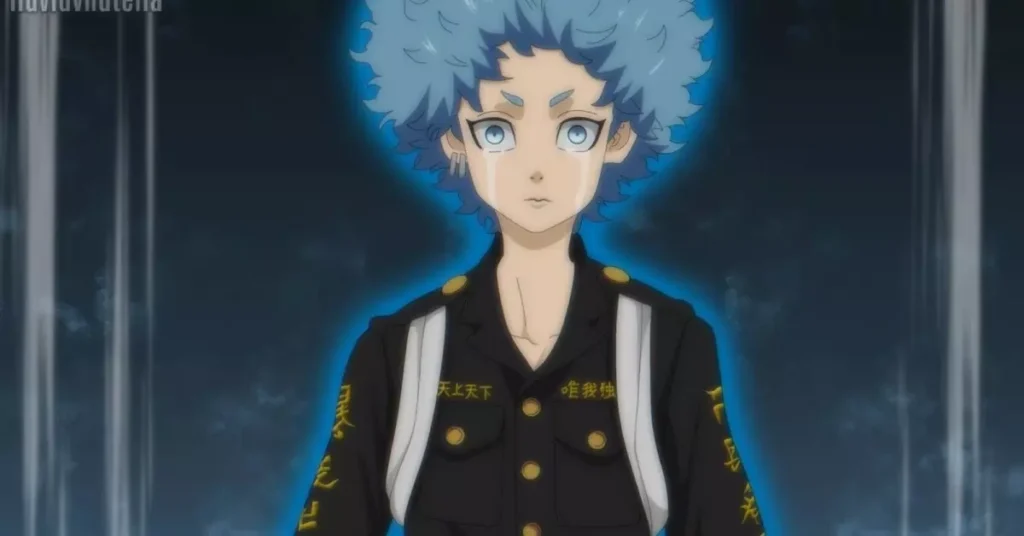 For fans who don't follow the manga, Angry's presence on this list in such a high position may be very surprising. Souta - Angry's real name - is Smiley's twin brother and both are known to be quite powerful within Toman. However, although he always seems to be angry, he is a born pacifist who does everything to avoid conflict.
The reason for this is that when he loses control and starts crying, practically nothing is able to stop him and he can defeat very powerful enemies. In the manga, for example, he faced and defeated 3 characters known as Heavenly Kings from Tenjiku (another Tokyo Revengers gang) with a broken arm and a broken leg. He is one of the main characters in Tokyo Revengers and is among the strongest, and is known by the codename "Blue Ogre of Toman".
2 - Draken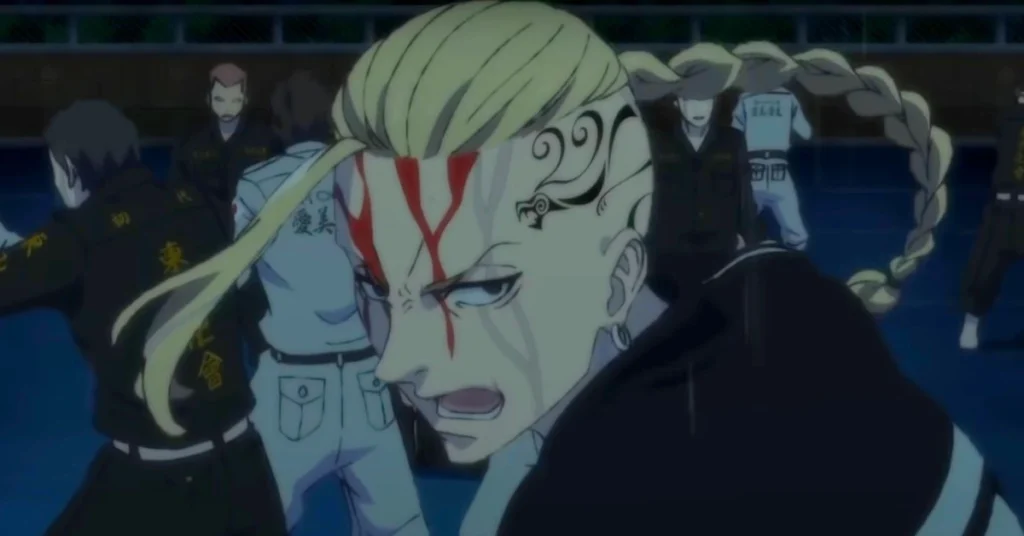 Draken is undeniably one of the audience's favorites and one of the main characters of Tokyo Revengers, being Mikey's right-hand man and the Vice-Captain of the Toman! He is second in the Tokyo Manji hierarchy, and this is thanks to his power and strength, as well as having earned the respect of the other members.
He grew up orphaned and in the middle of a brothel, being a bully in high school until he met little Mikey. In the first season of the anime he withstood a severe stabbing and was able to defeat Hanma twice, as well as taking on 100 Black Dragons men alone in the second season and still coming out the victor with few scratches. Without argument, Draken is one of the strongest main characters in Tokyo Revengers!
1- Mikey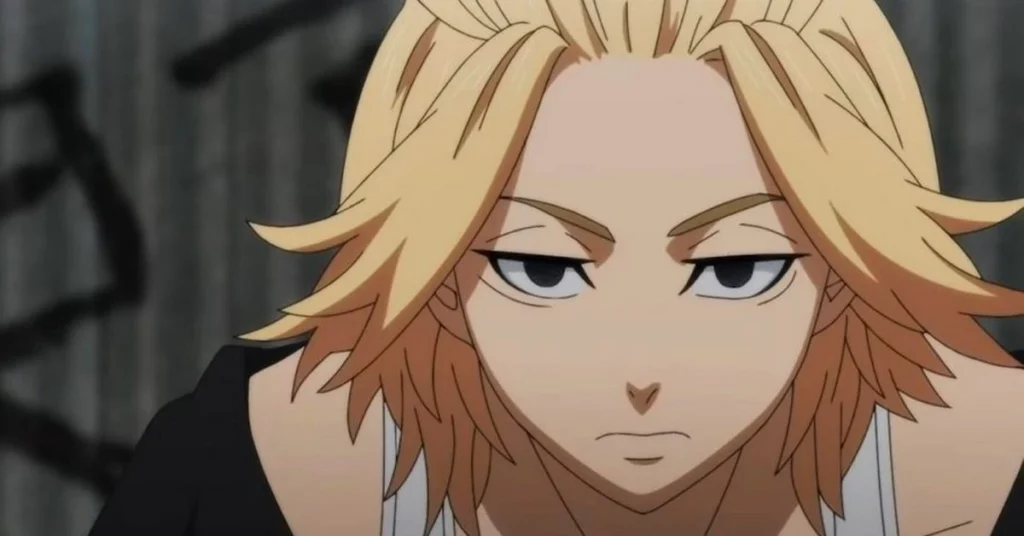 Of course the leader of the main gang in the anime would be the strongest man in the entire franchise, right? From a very young age, Mikey was considered a genius and martial arts prodigy, as he trained with his grandfather when he was still just a child. From this stage on we see Mikey defeating numerous opponents bigger and older than him.
Already during the Valhalla arc, Mikey is able to defeat Hanma with just one kick and we see how scary he can be when losing control, as he was able to almost kill Kazutora with just punches. In the manga his power goes even further, as in all future odds he has defeated big opponents and become the leader of one of the biggest gangs in Japan! Mikey is undeniably number 1 among the strongest characters in Tokyo Revengers.
Did you get the main characters of Tokyo Revengers right?
Of course, talking about the main characters, as well as ranking all of them, is a matter of total knowledge of the work added to one's personal opinion. So, you tell me: what is your ranking? Who is your favorite character and why? Now that you have found out who are the main characters in Tokyo RevengersWhy not also check out our list of 15 Strongest JoJo's Bizarre Adventure Stands?
And to learn more details about Tokyo Revengers and its main cast, we suggest you also check out the following video: