If there's one thing anime does very well, it's create ultra-powerful beings capable of destroying a planet with ease. So, with the strongest characters in anime, there are several unimaginable fictional creatures - each with their own abilities and paths - which makes many fans have fun imagining some of them facing each other and speculating who would be the winner. However, it's impossible to be certain which ones are the most unbeatable.
As each character has their own arc and distinct abilities, we can't simply compare them. But that doesn't stop us from listing the 11 most powerful anime characters and their great achievements! Come along and see which names deserve to be on our list!
Edward Elric - Fullmetal Alchemist: brotherhood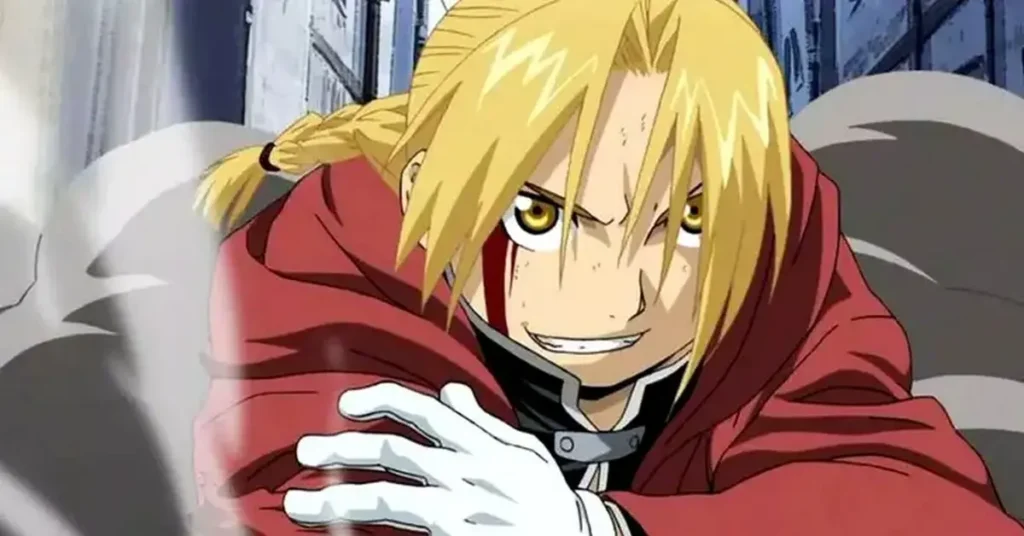 Edward Elric was always a very intelligent young man and found it very easy to learn more about alchemy. However, after an incident with his brother, the boy became a master of alchemy, able to perform countless powerful transmutations quickly, as well as possessing practically infinite knowledge.
He was nicknamed "The Steel Alchemist" because he tragically lost his right arm and left leg when he and his younger brother were trying to bring their mother back from the dead. Ed, for his part, is among the strongest characters in anime because he has mastered this very powerful science and can turn anything into a weapon.
Son Goku - Dragon Ball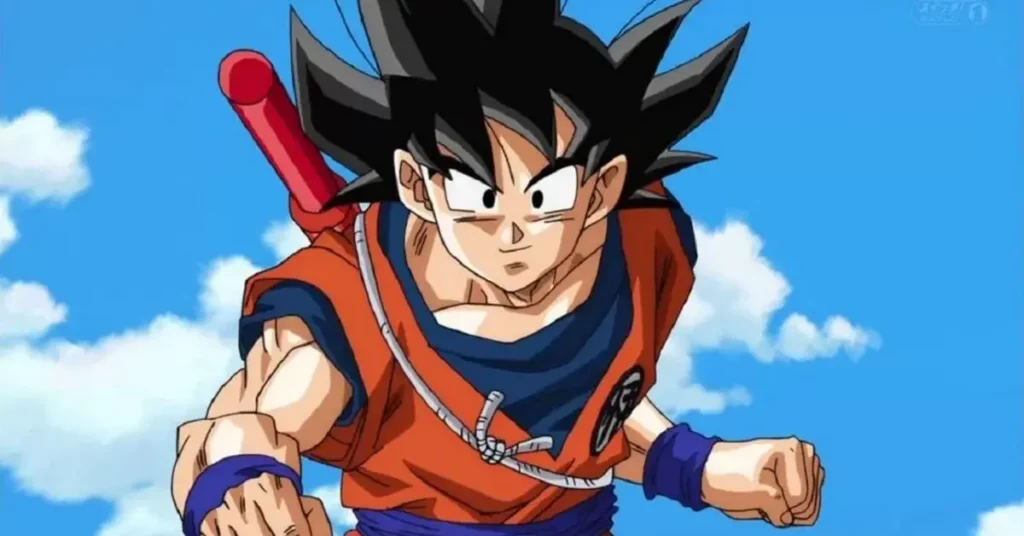 Of course Goku couldn't be left off our list! Not only is he one of the most popular names in the history of manga and their adaptations, but he's also one of the most powerful characters in anime (especially now with the current version of Dragon Ball Super). Goku has defeated countless powerful enemies threatening planet earth, as well as being addicted to martial arts and spending part of his life - and his dead time - training to acquire more power.
With his current form, the Superior Instinct, Kakaroto is able to match almost divine beings due to the power of this transformation. However, he's not the strongest character in Dragon Ball, but we'll talk about that later...
Naruto Uzumaki - Naruto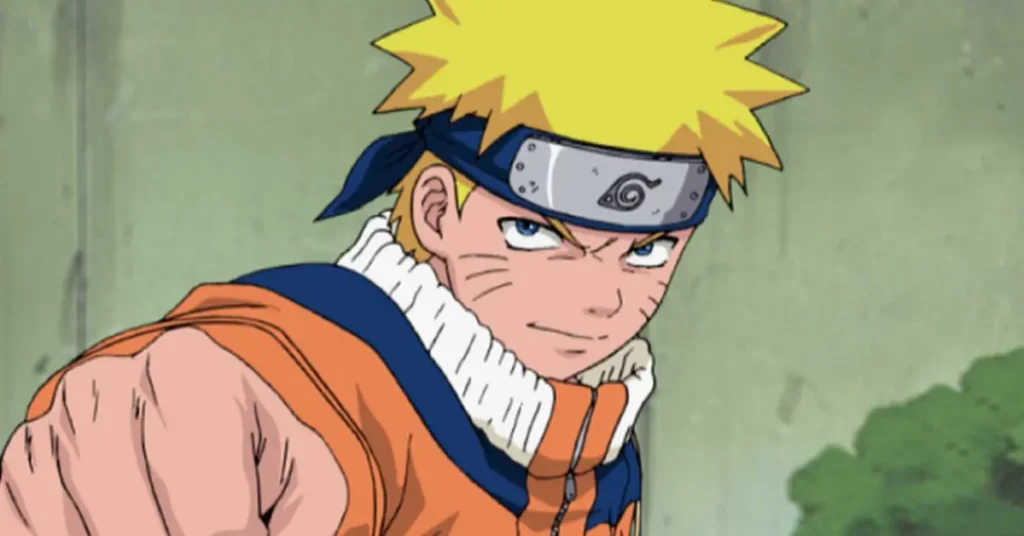 Naruto Uzumaki, the Seventh Hokage of Konohagakure! He became one of the strongest ninjas in the series after his journey and the improvement of his skills (plus a little help from the Kyuubi's chakra). The boy himself already had a lot of chakra, after all, he is the son of an Uzumaki and a Namikaze, but the fact that he had a Tailed Beast sealed inside him made him have infinite chakra!
Thus, Naruto has several incredible transformations that have helped place him among the strongest characters in anime. The most recent transformation (and also the most powerful) is his Barion Mode, but fans will never forget his Sennin Mode or the Kyuubi Cloak, which have helped the boy at various crucial moments in his life.
Jotaro Kujo - JoJo's Bizarre Adventure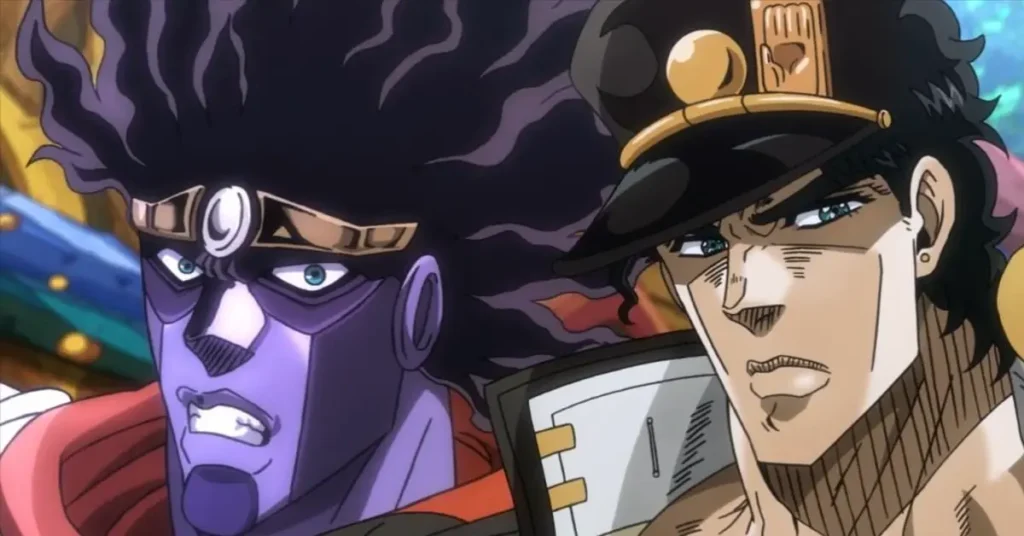 Jotaro Kujo is one of the main names in JoJo's Bizarre Adventure, being one of the strongest Stand users in the franchise. Star Platinum (his Stand) is a strong creature in hand-to-hand combat, with almost unparalleled power when it comes to his incredible punches. However, he still has a more powerful ability: the World!
This is a power that gives Stand the ability to pause time for a few seconds and thus be ahead of his opponents. Jotaro learned this technique when he faced Dio Brando, one of the most iconic villains in anime, defeating him in this way. Thus, Jotaro is not only one of the strongest characters in the anime, but also in the entire JoJo series.
Koro-sensei - Assassination Classroom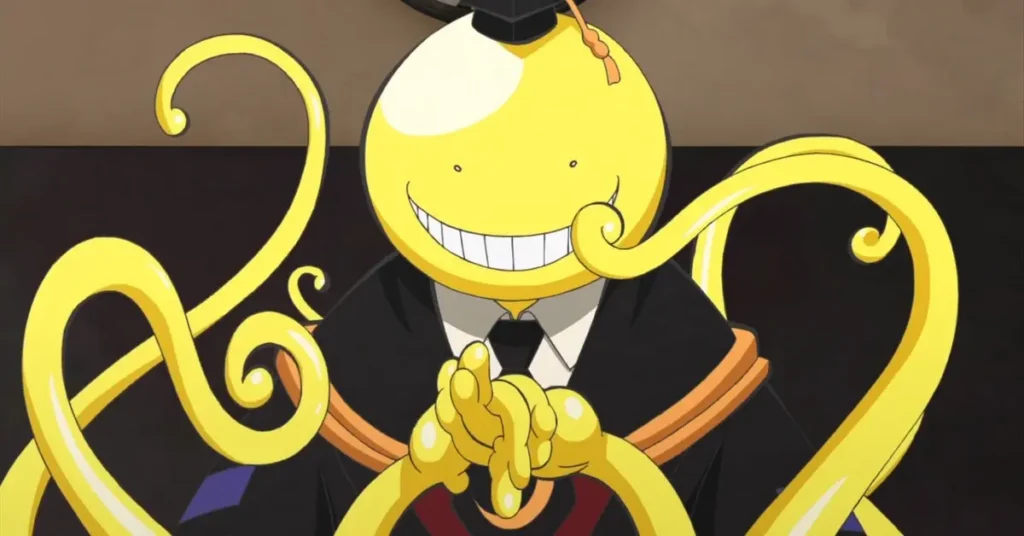 Koro-sensei is one of the coolest characters on this list, mainly because he's not human and has a completely different design. With yellow skin, 12 tentacles and a face that changes according to his mood, he's a "villain" who is well known for his goal of destroying the moon!
The ex-assassin and current teacher is super-fast, able to circle planet Earth in just a few seconds, as well as being agile enough to dodge shots fired from any weapon. Kill him? That's an extremely difficult task, as only a mysterious substance created just for this purpose is capable of affecting him. All this puts Koro-sensei at a great advantage when it comes to the strongest characters in anime, as well as being one of the most likeable.
Monkey d. Luffy - One Piece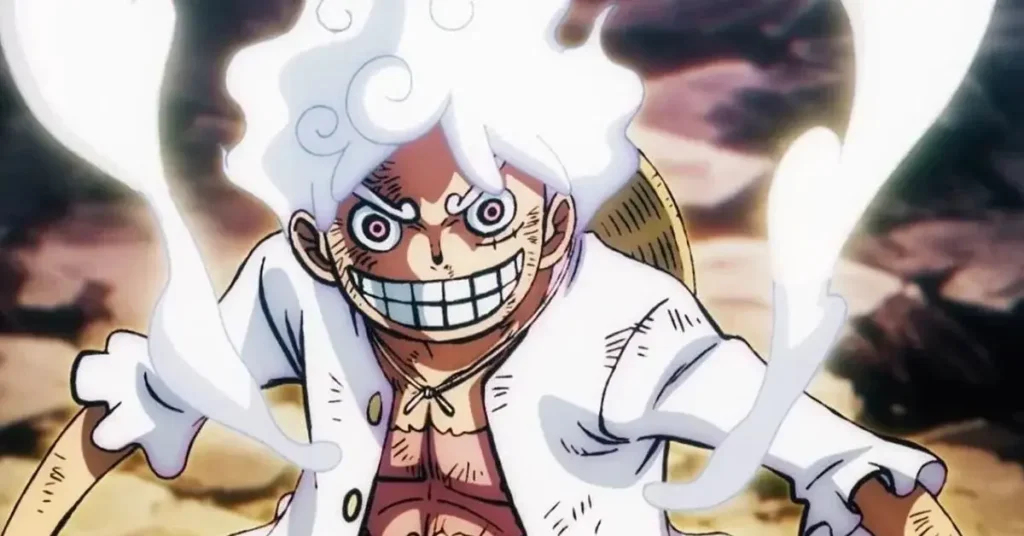 Our list of the strongest anime characters couldn't leave out the acclaimed Luffy, protagonist of One Piece! Recently, Luffy reached his peak of power with the famous Gear 5, where reality can be altered according to his creativity. In addition, the young man ate an Akuma no Mi - the Gomu Gomu no Mi - and thus acquired a rubber body.
Although having a rubber body may seem silly, Luffy has shown how powerful this ability can be with his creativity and intelligence during epic combats! Not only is the captain of the Straw Hat Gang an Akuma no Mi user, he has also mastered the 3 most powerful types of Haki in the series.
Satoru Gojo - Jujutsu Kaisen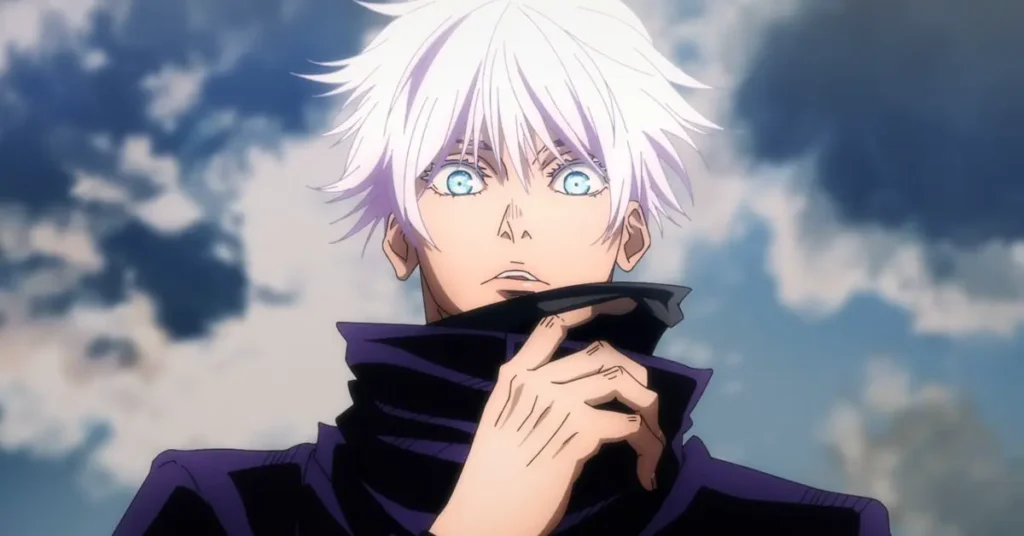 A man who holds the title of the most powerful Jujutsu Wizard of the Modern Era has everything it takes to be one of the strongest characters in anime, right? Satoru Gojo is the first in a thousand years to have the Six Eyes, as well as having an almost infinite amount of Cursed Energy. Gojo also has powerful Cursed Techniques, such as Red, Blue, Purple and Mugen (which prevents any opponent from touching him).
But the highlight goes to his Domain Expansion, which is capable of paralyzing anyone who fights him and gives him guaranteed victory. Gojo is a great example of how powerful a character can be, not only because of his innate abilities, but also because of his exemplary mastery of them. His intelligence surpasses that of any other character, as he is able to think up unimaginable strategies to defeat powerful opponents.
Tetsuo Shima - Akira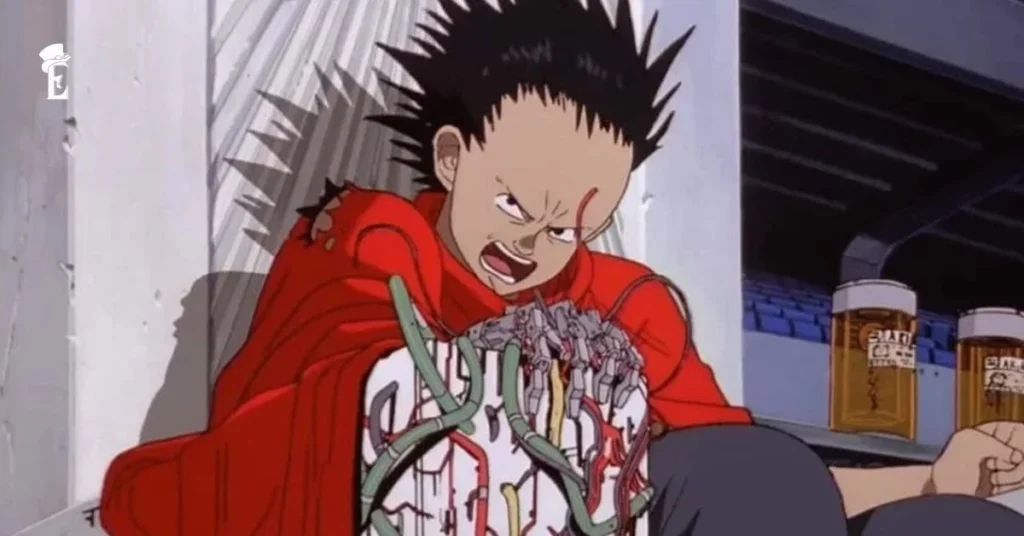 Although Akira is a movie, we decided to include Tetsuo in the list because it's an anime movie. The young man is known in the plot as "the new Akira", as he possesses paranormal abilities capable of destroying an entire planet (if he gets out of control). However, Tetsuo was a normal young man until he crossed the path of a mysterious boy who also had strange powers.
With the ability to cause mass destruction, Tetsuo is among the strongest characters in anime. After all, he gave birth to a new universe when he couldn't contain a huge psychic explosion.
Saitama - One Punch Man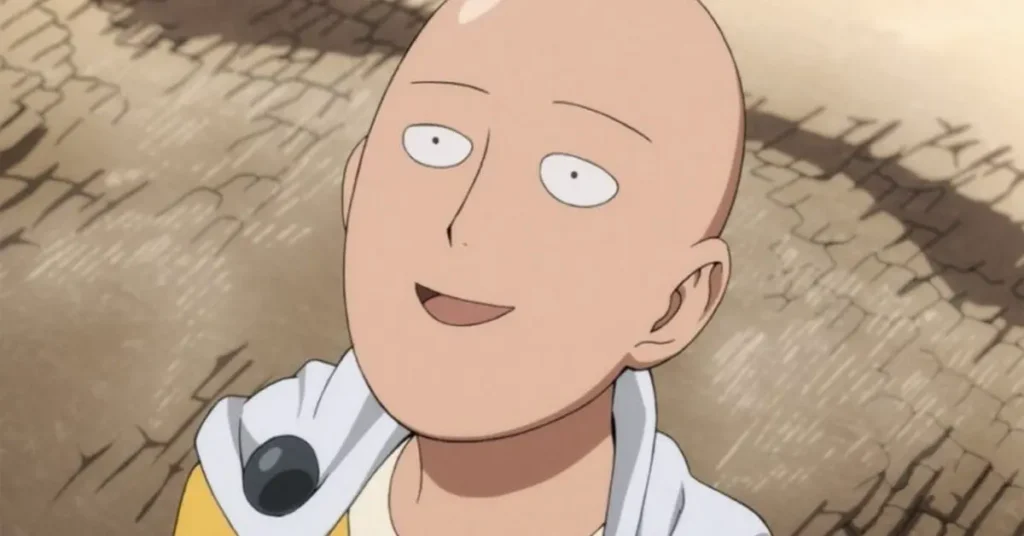 Many otaku end up naming Saitama as the top one of the strongest characters in anime, mainly because he has reached a level of power that no other protagonist has achieved so far. He has unlimited strength, which makes him invincible and, of course, makes him win fights with just a single punch. However, all this power has ended up turning him into an empty person without much motivation.
It is said that a single punch from Saitama, if thrown with full force, is capable of destroying an entire planet and collapsing the universe! However, there are other characters just as strong (or stronger) than him, but with feats that have yet to be explored... Let's talk about them next!
Kyubey - Madoka Magica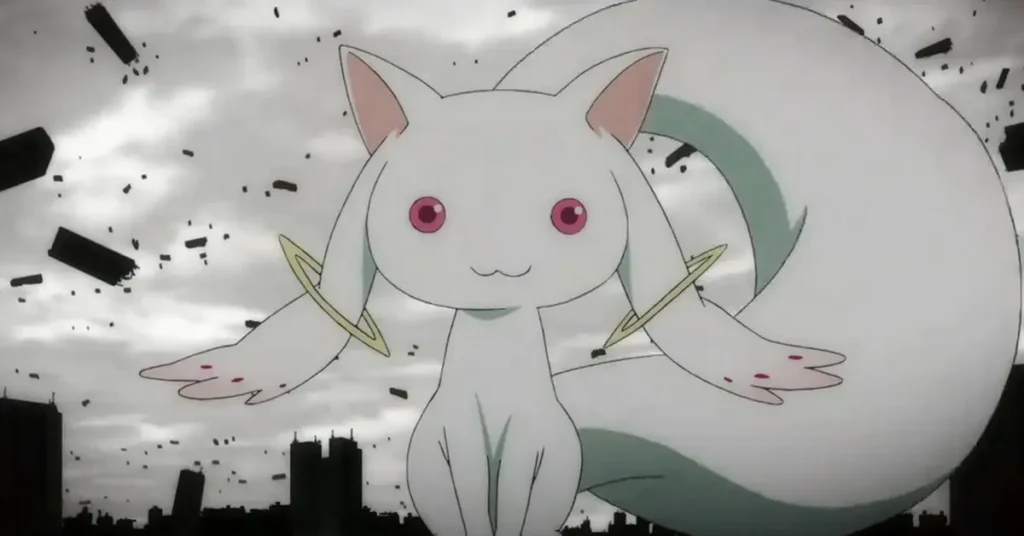 Don't be fooled by Kyubey's cute appearance... He is one of the strongest characters in anime precisely because he is deadly and threatening! This adorable being is immortal and omnipotent, loving to wreak havoc in the Madoka Magica universe. His true strength lies not in his physical performance, but in his ability to manipulate other characters and reality.
Thus, the destruction caused by him leads to the obliteration of everything that exists in the universe at the molecular level, so absolutely nothing comes out unscathed when Kyubey decides to be the embodiment of the power of evil.
Zeno - Dragon Ball Super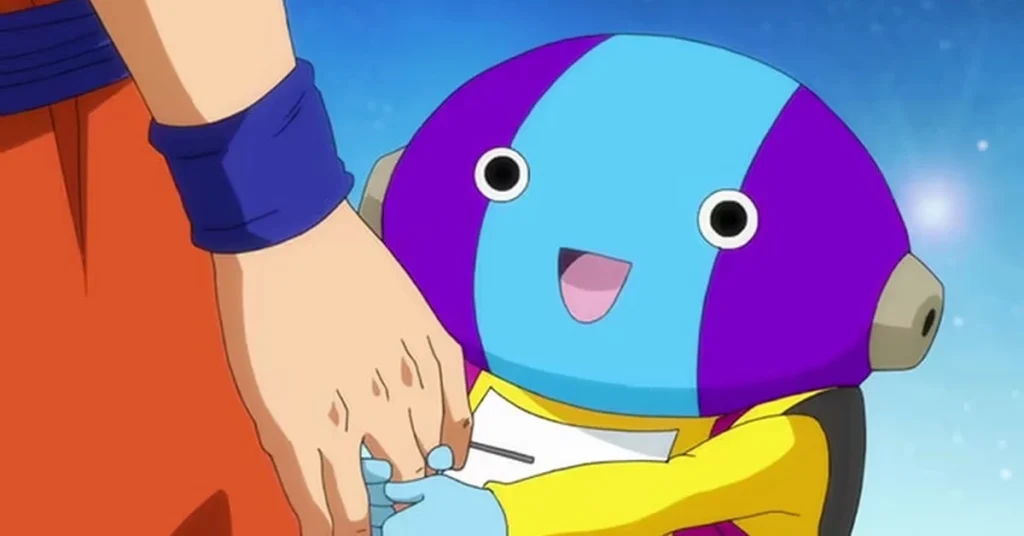 Of all the Dragon BallZeno is considered to be the most powerful creature of all, being the ruler of the multiverse and introduced to the public in Dragon Ball Super. Despite being recognized by all the powerful beings as the strongest, we've seen nothing of the character other than his childish personality that loves to play with Goku.
Zeno is among the most powerful characters in anime because he can destroy entire universes effortlessly. An example of this was Trunks of the Future's timeline, which ceased to exist due to the threat of Zamasu. To stop the villain, Zeno's power was so great that he not only killed Zamasu but also destroyed the very universe he was in!
But who do you think is the strongest anime character of all time? Share your opinion with us in the comments! And if you liked our list, make sure you check it out too The 9 Longest Fights in Anime: Find out now! To find out more about the 11 strongest characters in anime, watch the following video: