Jujutsu Kaisen has become one of the most popular anime today for bringing not only an interesting and action-packed story, but also amazing and well-developed characters. Among them are the creations of Gege Akutami that represent the "evil" in the series, the antagonists! But do you know all the villains of Jujutsu Kaisen?
With the recent return of the anime in its second season and a new villain being introduced to the public, we decided it was a good time to bring all the villains of Jujutsu Kaisen that appear in the animation, ranked by power level. We'll take into account both their abilities and their relevance to the work as a whole. So, are you ready? Let's go to the list!
Special Grade Curse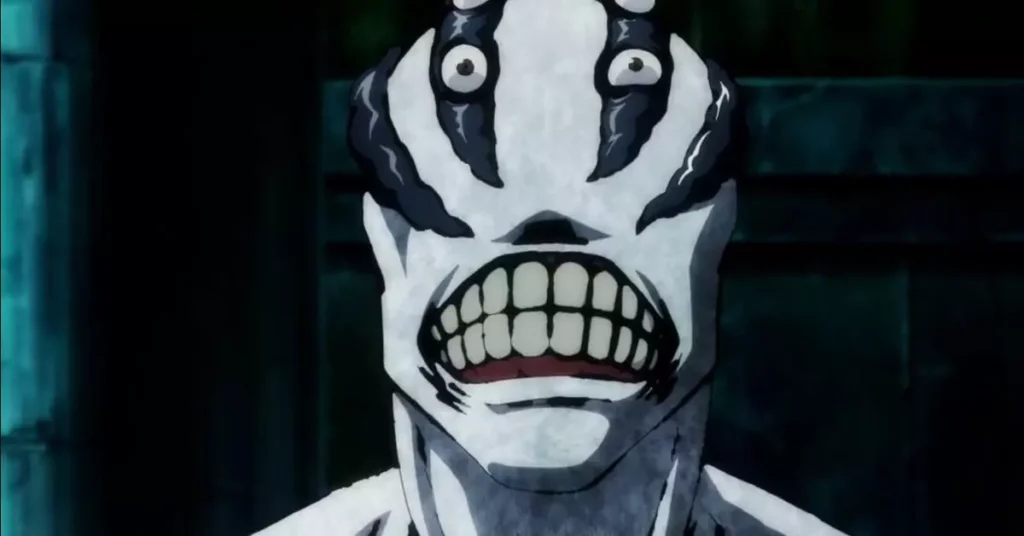 Among the villains of Jujutsu Kaisen, this was one of the first Curses that appeared in the series with the intention of being evil and killing people just for pleasure. It was categorized as a Special Level Curse, as it absorbed one of Ryomen Sukuna's fingers and evolved, becoming stronger. Her appearance was during the Cursed Fetus Arc and she initially faced Yuji Itadori and Megumi Fushiguro.
However, the one who really stood up to her was Ryomen Sukuna, who took over Itadori's body. At first, Sukuna wanted to ally with Curse and spread chaos, but when attacked by her, he quickly defeated her, showing her what "Real Jujutsu!" is.
Eso and Kechizu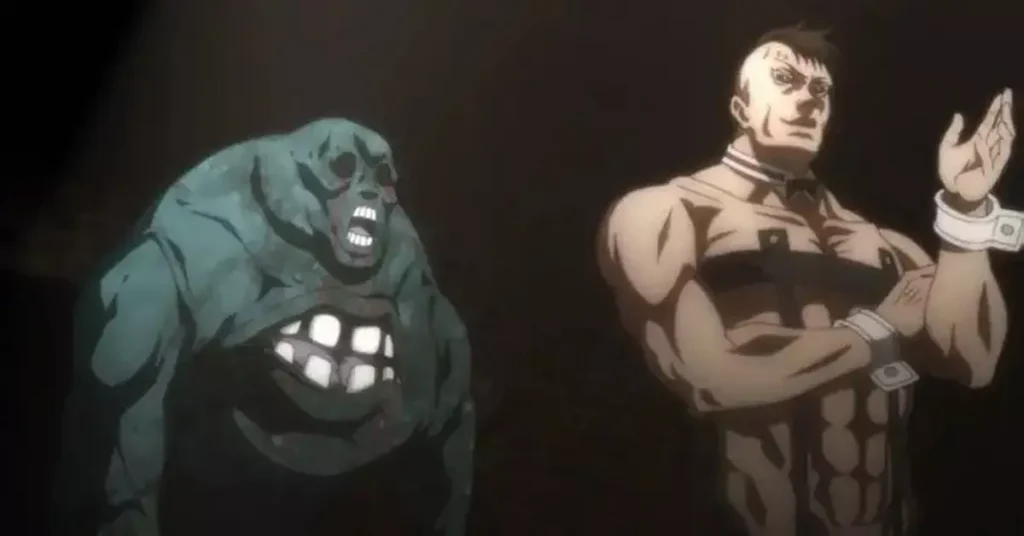 Brothers Eso and Kechizu were the last Jujutsu Kaisen villains to appear in the first season, delivering fans an amazing fight against Itadori and Nobara. Even though they were defeated by the duo of high school Wizards, Eso and Kechizu managed to demonstrate their full potential and powers, giving their opponents a very tough fight.
Eso and Kechizu are special grade cursed spirits and their cursed techniques are deadly. Eso can shoot poisoned blood from his back, while Kechizu uses a technique called Decay to infect enemies with a decomposition pattern, which is characterized by flowers drawn on his opponents.
Game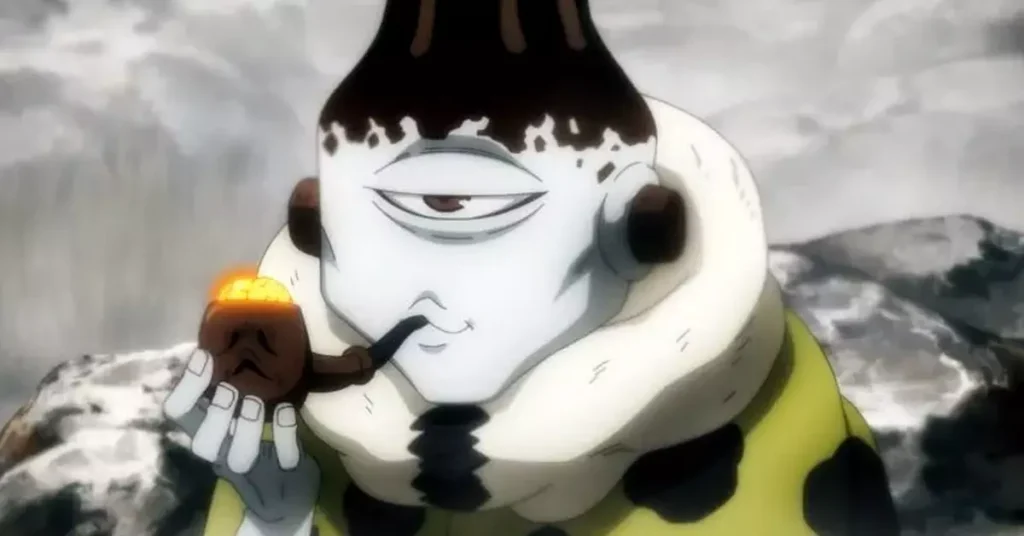 Jogo is one of the allies of Geto's group, being one of the most proud and overbearing villains of Jujutsu Kaisen. He is indeed a very strong Curse, having the appearance composed of volcanic elements, as well as his cursed technique and Domain Expansion. He has shown himself capable of causing spontaneous combustion in humans, as well as releasing boiling lava from the holes in his head.
However, he was easily defeated by Satoru Gojo. Sure he would be a dangerous opponent for any other character, but Gojo is only the most powerful Wizard of the Modern Era. Thus, Gojo used Jogo as an example to teach Yuji Itadori and defeated him with his Unlimited, a powerful blow.
Hanami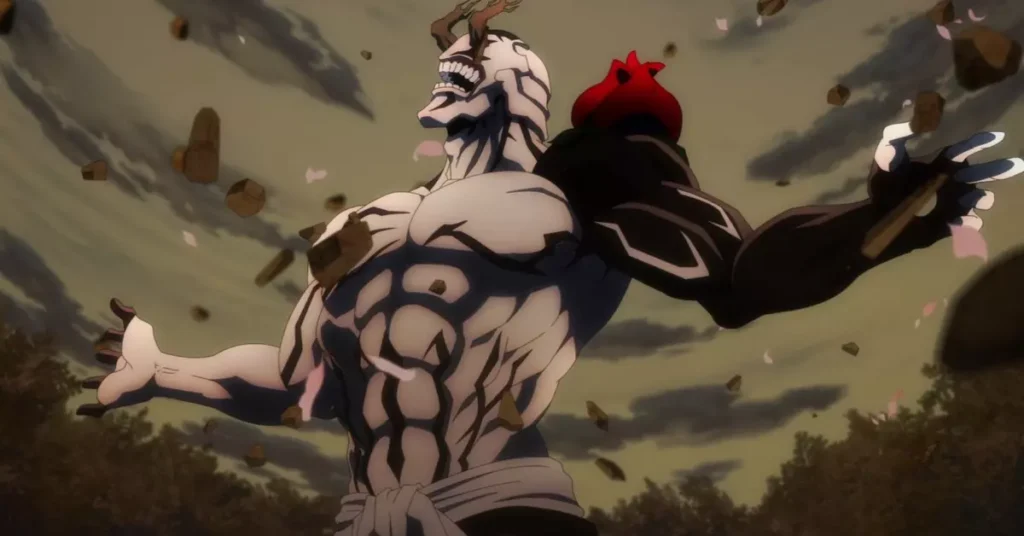 Hanami is another one of the Jujutsu Kaisen villains that accompanies Suguru Geto, making his big combat debut during the Exchange Festival Arc. This, in fact, was one of the most iconic fights of the anime's first season, as it forced Yuji Itadori and Aoi Todo to work as a duo in order to fight the Special Level Curse. Even so, not even the two together were able to defeat Hanami, so we already saw how strong this villain is.
Despite appearing peaceful, he proved to be very dangerous and resilient, as he managed to survive the Purple, a powerful attack from Satoru Gojo that destroys everything in its path. After her escape, she returns to her allies and helps with the next phase of the plan to seal the Gojo.
Mahito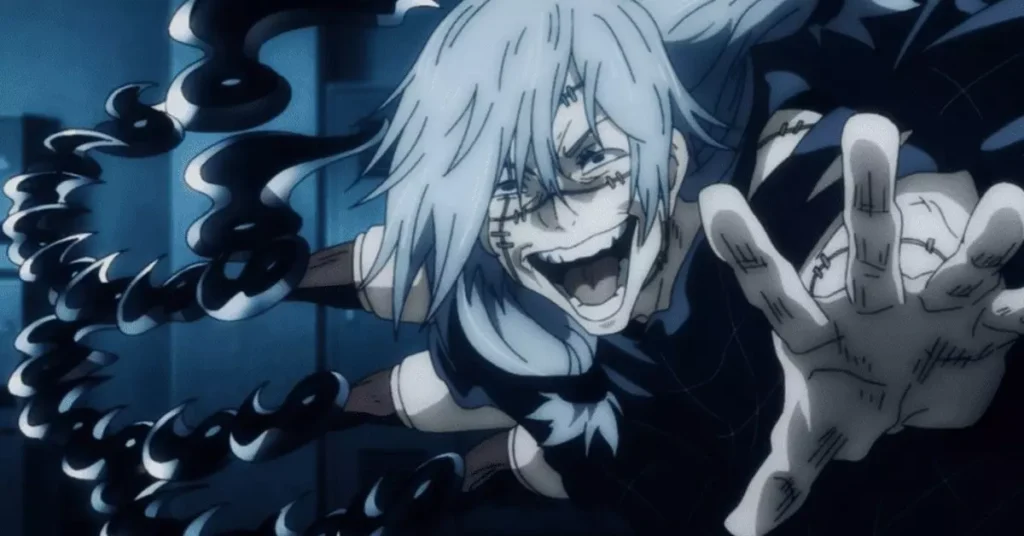 Mahito is the personification of evil, mainly because he is a curse generated from the fear that humans have of other humans. Everything negative that a human being can have is what makes up this character, which makes him one of the worst villains in Jujutsu Kaisen! He has the ability to mold the soul of everything he touches, being able to transfigure and deform humans, leaving them in a state of suffering, pain and torture.
He is extremely despicable and first appeared in action when he faced Nanami, who almost defeated him. Later we see him again facing Nanami and Itadori, in the arc where he transfigures Junpei (an innocent young man). Even fighting two, Mahito still manages to escape alive!
Suguru Geto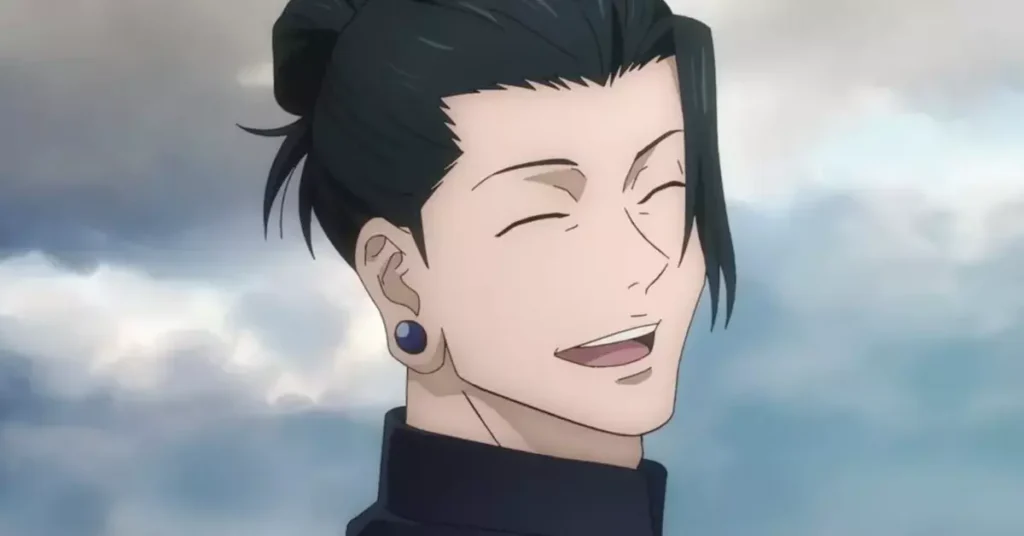 Suguru Geto is a case in point, as he begins the series as one of the student Wizards at the Tokyo Jujutsu Technical School, being best friends with Satoru Gojo. Geto believed that Wizards should protect innocent people and humans without Cursed Energy, but all that changed after the incident with Riko Amanai...
The young woman was a Star Plasma Receptacle that was going to merge with Master Tengen, but ended up being killed by Toji Fushiguro. This was enough for Geto to change his perception of non-wizards and wish for each of them to die. Before the incidents that happen in Jujutsu Kaisen 0, Geto had already become a villain and killed more than 100 ordinary people in a village in rural Japan.
Toji Fushiguro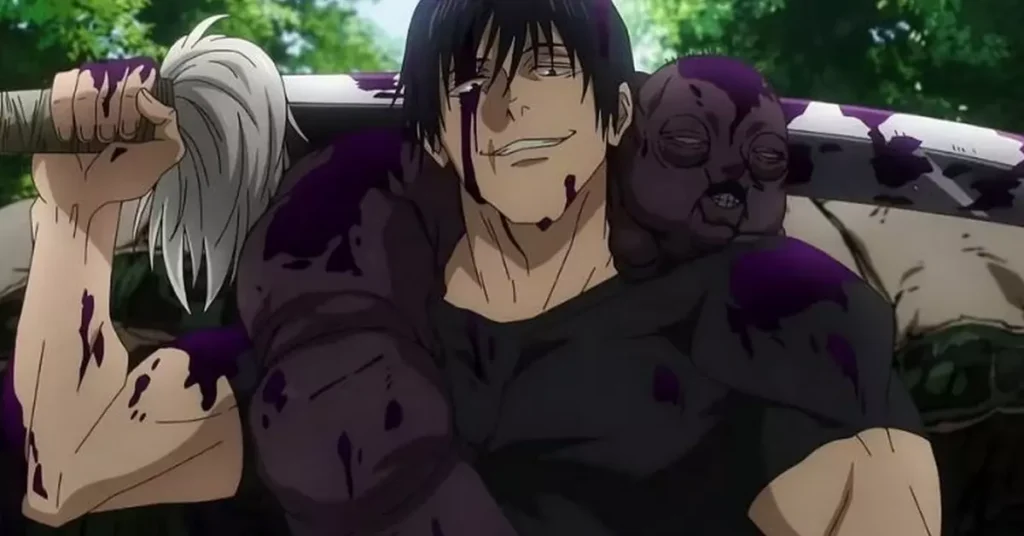 Toji Fushiguro is a case apart, being in the top 3 of our list even without being a Jujutsu Wizard and without possessing Cursed Energy. Toji was born in the Zenin Clan, but deserted because he hated his family. So, even though he was an "ordinary human" who was born in the middle of the Jujutsu universe, he became one of the main villains of Jujutsu Kaisen.
Toji has a special condition called Celestia Restriction, which resets his amount of Cursed Energy to zero but increases all of his physical capabilities. He is so powerful that he was the character who came closest to killing Satoru Gojo and Geto himself in his youth. Gojo only becomes as strong a Wizard as he is today after being defeated by him and being forced to develop a new technique to defeat him, known as "Purple".
Kenjaku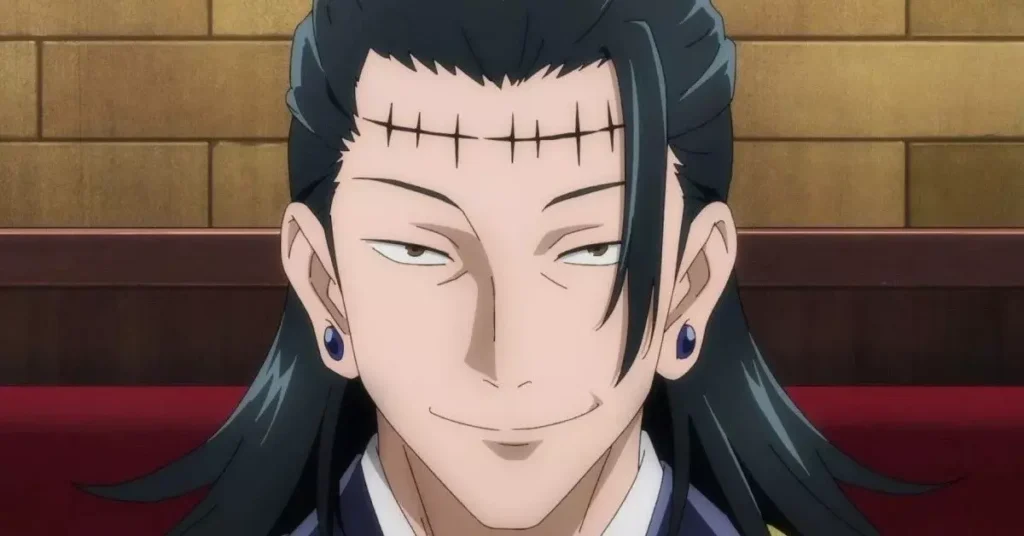 Kenjaku is quite emblematic and only those who follow the manga should be aware of who we are talking about... You know Geto with the scars on his forehead? That's actually Kenjaku: a very old sorcerer who developed a technique that allows him to transplant his brain to control other people's bodies. After Geto's death at the end of Jujutsu Kaisen 0, he takes possession of his body.
We don't see Kenjaku actually fighting, nor have his abilities been revealed (besides what we see of Geto), but he is the one who controls all the important events of the anime and that's why he's in the top 2 among the main villains of Jujutsu Kaisen. He uses the characters as if they were pieces of his great chess game and, although we don't know for sure what his intentions are, we can be sure that all the chaos is caused by him!
Ryomen Sukuna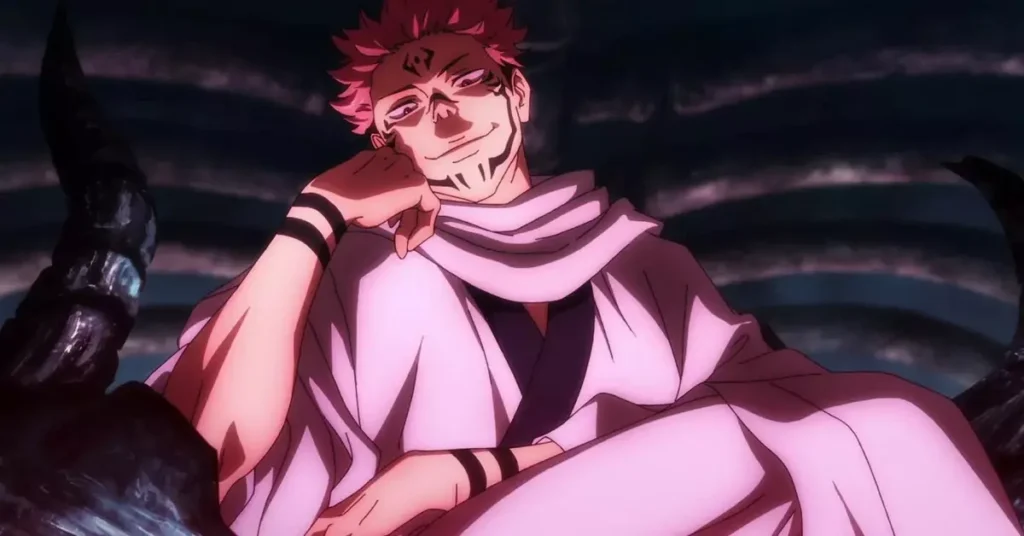 Ryomen Sukuna, the King of Curses! Of course he would be the strongest among the villains of Jujutsu Kaisen, as he was the most powerful Wizard of the famous Golden Age of sorcery. Sukuna was a cruel sorcerer and was only defeated after several shamans banded together to defeat him. However, Ryomen was so powerful that his body could not be completely destroyed and his fingers were transformed into special level cursed objects.
Sukuna returned to the Modern Era when Yuji Itadori ate one of his fingers, and since then he has been waiting for the moment when he will be able to control the boy's body and bring chaos back to the world. He's claimed numerous times that he's stronger than Satoru Gojo himself, as well as having easily defeated a Special Level Curse that had ingested one of his fingers. We have not yet seen the full potential of his abilities in the anime, but certainly the little we have seen already shows how great his power is.
The best villains of Jujutsu Kaisen!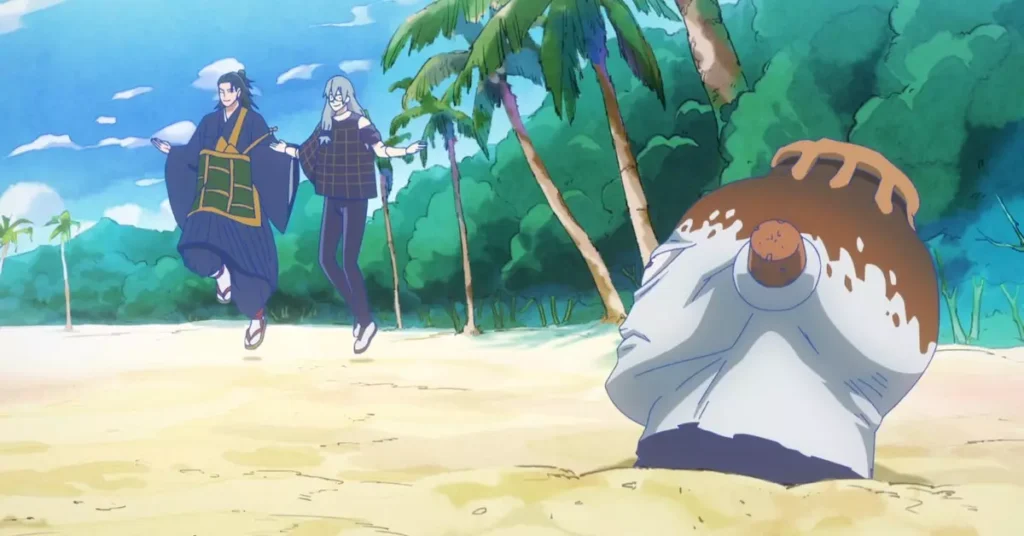 As stated in the introduction, the order of our list took into account only the villains already presented in the anime so far and their relevance to the plot. Despite being antagonists, the vast majority of them are very charismatic and drew attention for that, mainly for being relaxed in moments outside of action and villainy.
But what about you, which is your favorite among the villains of Jujutsu Kaisen? Share with us in the comments! And if you've made it this far, be sure to check out our list on the 15 main characters from Jujutsu Kaisen!