Dragon Ball is one of the most acclaimed anime franchises, spanning over 30 years and being a hit of the shounen genre for generations. The series features Goku and his many allies trying to protect the Earth from countless threats and increasingly powerful enemies. There are many characters created by Akira Toriyama, but do you know who are the strongest characters in Dragon Ball?
Being a franchise with numerous characters, we decided to list the 13 most powerful Dragon Ball characters, from the weakest to the strongest! It is worth remembering that, with the arrival of Dragon Ball Super, the power parameters changed, causing characters from Dragon Ball and Dragon Ball Z to end up being left out of our list. But let's get down to business, warrior!
13 - Aniraza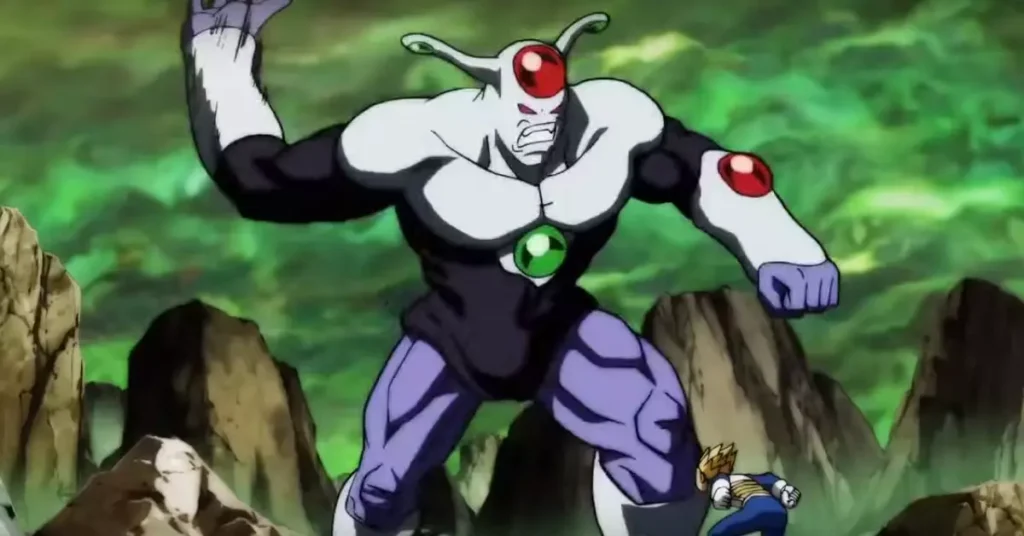 Aniraza is the most powerful warrior in all of Universe 3, and in fact, he is the fusion of several warriors. This is what elevated his potential in and out of the Tournament of Power, making him considered the strongest in his universe.
Moreover, he is one of the strongest characters in Dragon Ball, as he single-handedly managed to fight and almost beat the most renowned warriors of Universe 7: Goku, Gohan, Vegeta and Freeza. Despite being a powerhouse, he was eventually defeated, but he deserves a place on our list for the tough fight he gave us.
12 - Vegeta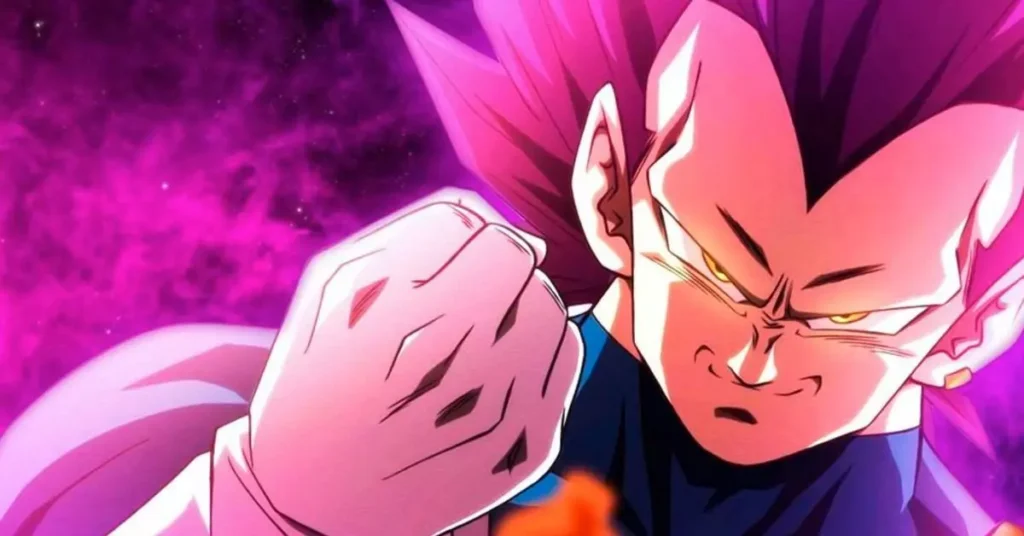 Personally, we wanted Vegeta to have more prominence and occupy higher positions, especially after the Gas arc in the Dragon Ball Super manga. But it has become a tradition to see Vegeta facing the villains, making them weaker and sacrificing himself so that later, Goku finishes the job and takes the victory.
Despite having enhanced his Ultra Ego and becoming one of the strongest characters in Dragon Ball today, he again lags behind Goku. Kakaroto, on the other hand, reaches "True Ultra Instinct", a new transformation that promises to be even more powerful than the previous one. For this reason, Vegeta is in this position on our list.
11 - Jiren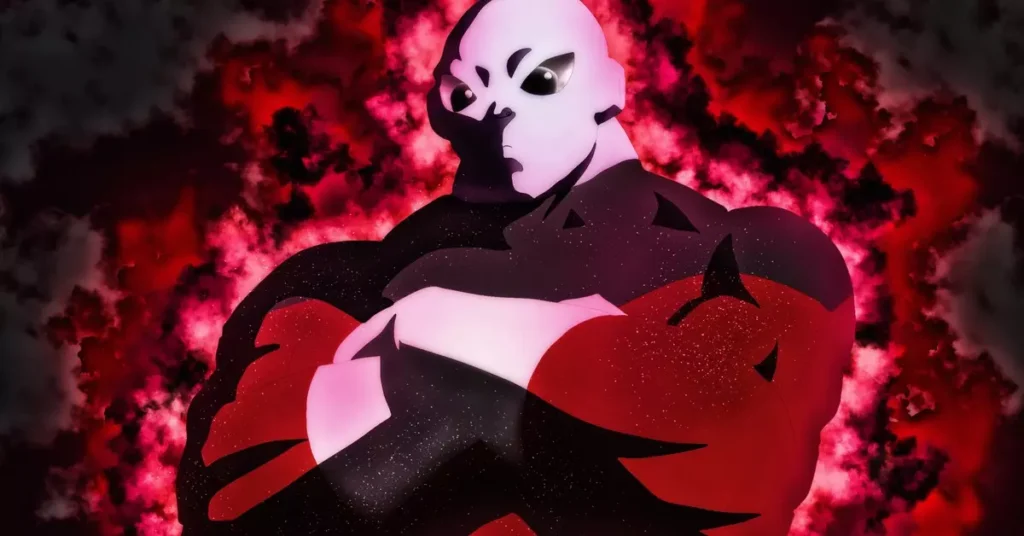 Jiren is certainly one of the strongest Dragon Ball characters we've seen to date, but with the arrival of new characters to the franchise, he ended up dropping in position and being ranked 11th. He, alone, managed to face all the warriors of Universe 7 and still did not lose to them.
The reason for his defeat actually has to do with one of the rules of the tournament: he ended up stepping outside the combat arena! If not for this oversight, we don't know if the Z Warriors and their allies would have defeated him, since for quite a while, he managed to rival Goku himself with his Complete Superior Instinct form.
10 - Gohan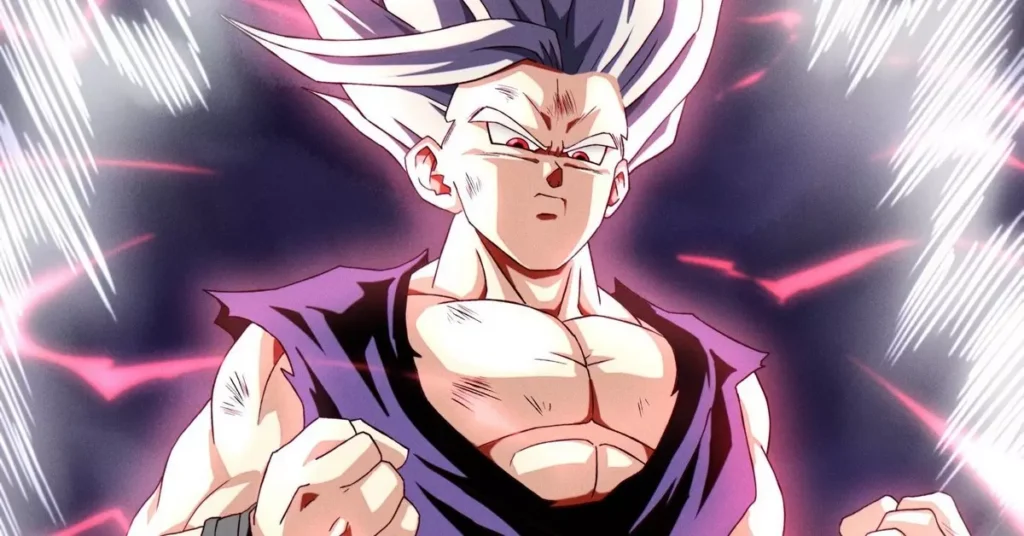 Since his emergence, Gohan - Goku's eldest son - was seen as a promising addition to the franchise, suggesting he had enough potential to surpass even his father and becoming one of Dragon Ball's most popular characters. He was the first character who, as a teenager, reached the form of Super Saiyan 2 and faced Freeza alone. However, the years passed and Gohan ended up moving away from fighting and focusing only on his studies and family.
However, what puts him among the strongest Dragon Ball characters is his new transformation, shown in the movie Dragon Ball Super: Super Hero. When facing Cell Max, Gohan reached his form known as "Beast Mode", where it appears to be very powerful. Unfortunately, we haven't seen enough of her to claim that she's stronger than the following characters, but the boy definitely deserves to be on our list!
9- Broly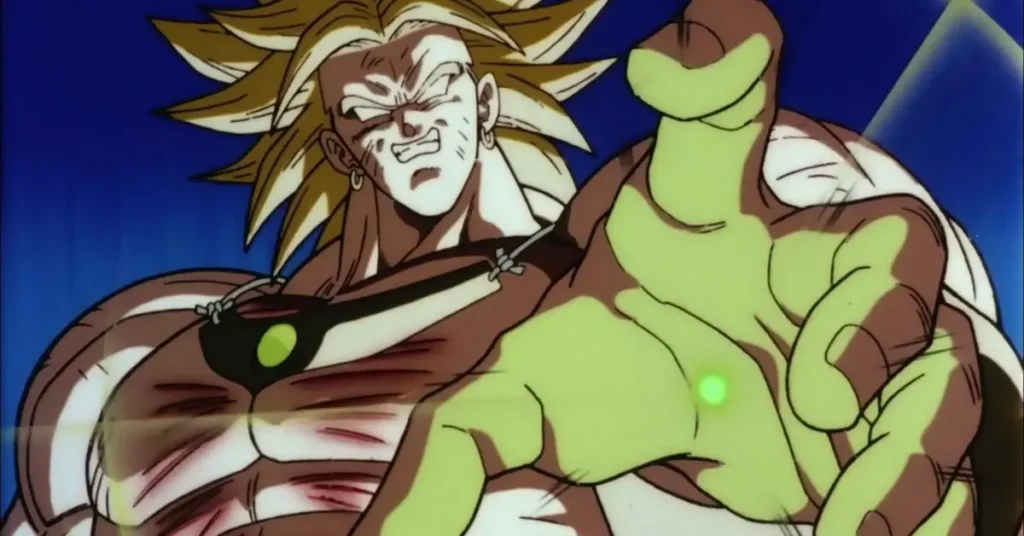 Broly is by far one of the strongest characters in Dragon Ball and one of the most feared of the Saiyan race, as he is regarded as the "Legendary Saiyan"! He managed to take on Goku and Vegeta in their Blue transformations, as well as Golden Freeza, all at the same time, beating absolutely all of them badly.
In addition, Broly is one of the characters who can evolve in combat, getting stronger and smarter as the fight progresses. To beat him, Vegeta and Goku needed to merge, giving rise to Gogeta and still achieve the transformation into Super Saiyajin Blue.
8 - Moro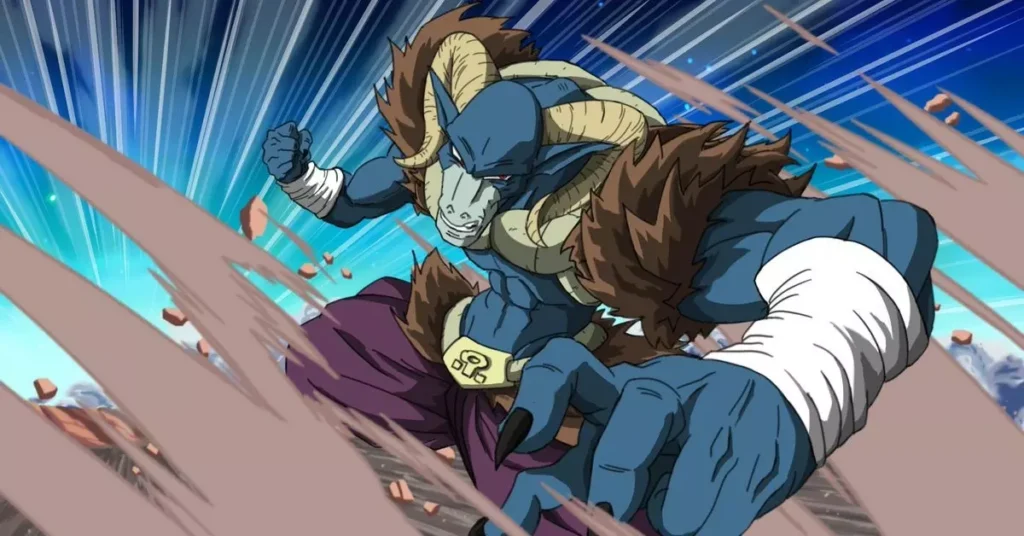 Considered by many to be an "appealing" character, Moro became one of the strongest characters in Dragon Ball after almost killing Goku and Vegeta, the two darlings of the franchise. During his arc - considered by many fans one of the most iconic of the Super phase - he became the strongest warrior in the Universe and that is enough for him to stay on our list.
Goku was defeated by himself using the Superior Instinct and not only that: Moro himself learned to use the Superior Instinct! However, his body was not prepared for so much energy, unlike Goku who (besides being the protagonist) has been training tirelessly to endure this transformation.
7 - Granolah / Gas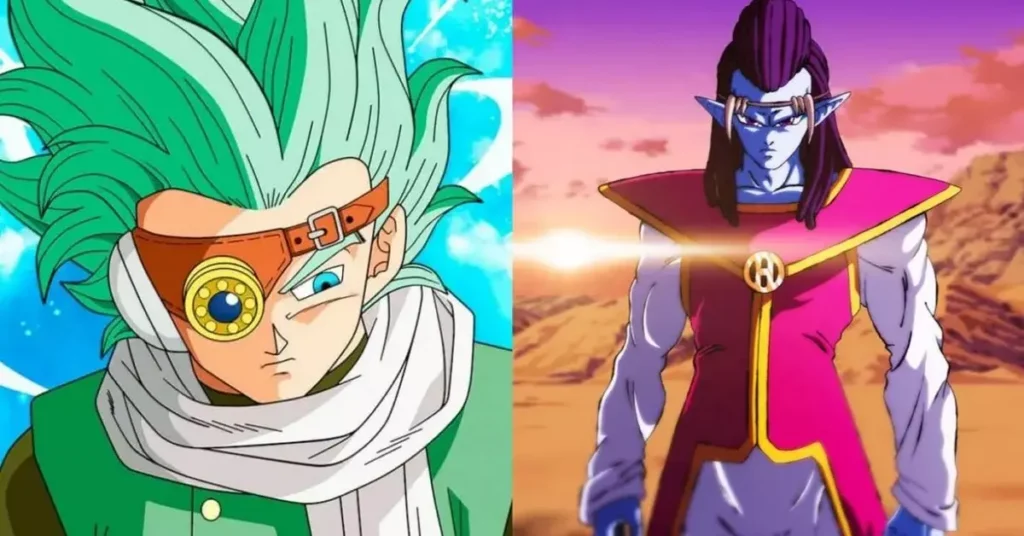 A little theft in our list, since in a single topic we will mention two characters: Granolah and Gas. However, we are only doing this because both characters became the most powerful warriors in the Universe simultaneously. Since in their arc we didn't see a fair fight between the two characters, we can't say for sure which one is the strongest.
However, both managed to become the strongest characters in Dragon Ball with the help of one of the Dragon Spheres. Meaning: they didn't get to that level of power thanks to training or dedication, let alone natural abilities. But they both gave a tough fight to Goku and Vegeta, deserving a place on our list.
6 - Goku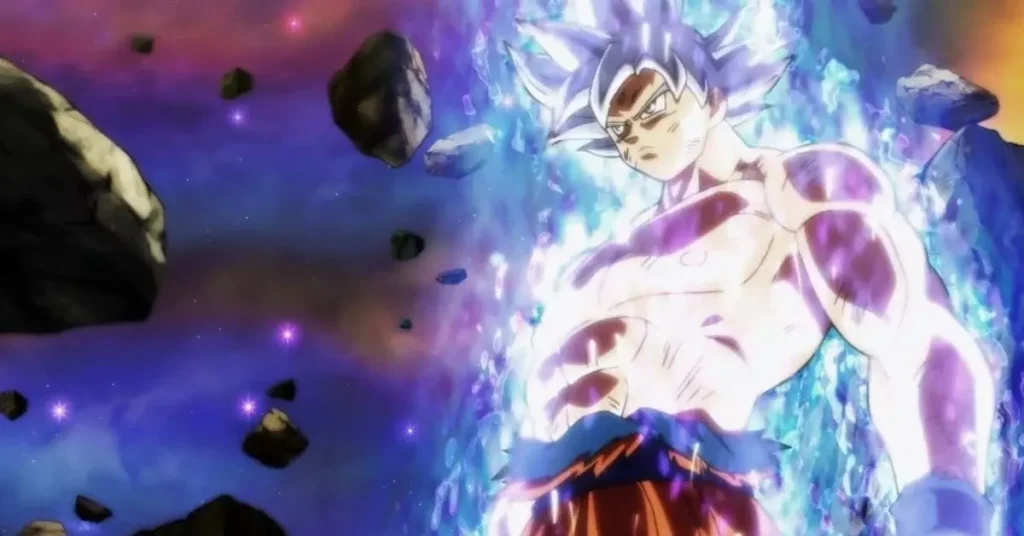 Goku is, indeed, one of the strongest characters in Dragon Ball, but he's not the strongest of them all. Dragon Ball Super introduced us to numerous deities who haven't even shown their full potential and power, so obviously, they are hundreds of years ahead of our dear Kakaroto. However, when it comes to other normal characters, Goku is way ahead!
He has always been obsessed with training and facing characters stronger than him to increase his own power, but what puts him in this position is his "True Ultra Instinct", the new transformation that has everything to be the most powerful of the character currently. Goku really has an enviable potential and yes, he is the most powerful among the Z Warriors.
ATTENTION!!!
Before following our list, we need to clarify one thing: the characters that are in our Top 5 are Deities. This means that for this factor alone, they are already the strongest Dragon Ball characters in relation to the entire franchise.
However, many of them have not shown their full power, some have not even used their skills. But the criteria we use to define the strongest from now on, are the reputation of each one within the anime and according to the opinion of the other characters. We have beings that cause fear even in the Gods of Destruction, just as the Angels have a hierarchy among themselves, so that is what we will use as a criterion to rank them.
5 - Champa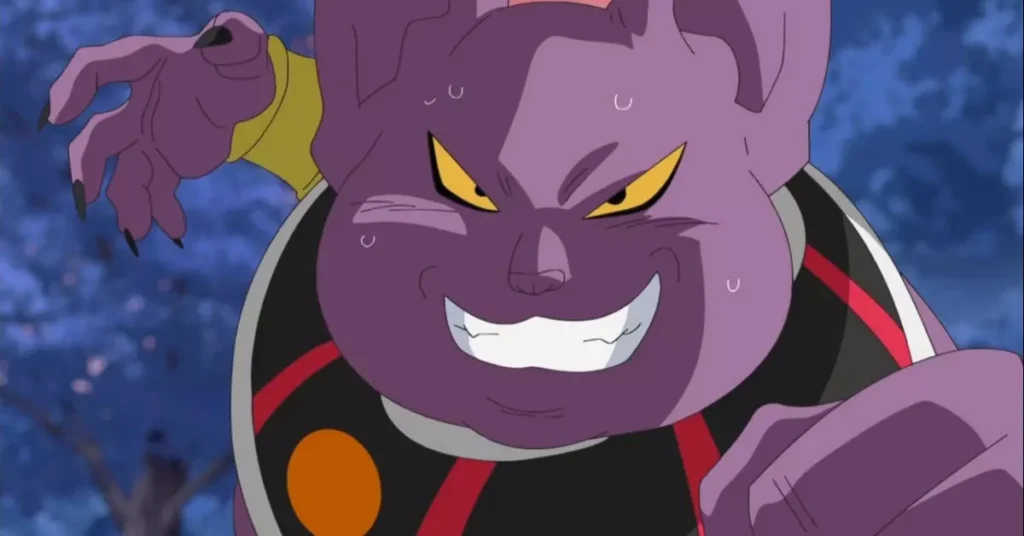 Champa is one of the Gods of Destruction we met in Dragon Ball Super and it is thanks to him that we have the famous Tournament of Power. He was introduced as a kind of brother of Beerus, since their universes are said to be twins.
Although his image is similar to Beerus (but being chubbier than his brother), Champa proved to be one of the strongest characters in Dragon Ball for being able to also destroy planets and be stingy to the point of doing it for food and the like.
4 - Beerus
Beerus the Destroyer is the God of Destruction responsible for Universe 7 - the universe of Goku, Vegeta and other characters in the franchise - and one of the strongest characters in Dragon Ball. He is extremely powerful and has shown to be strong enough to destroy entire planets with the tip of one of his fingers.
Despite having given small samples of its potential, this is one of the characters that are surrounded by mysteries. No one knows, to this day, what his true level of power is and perhaps Akira Toriyama will never reveal it for real.
3 - Whis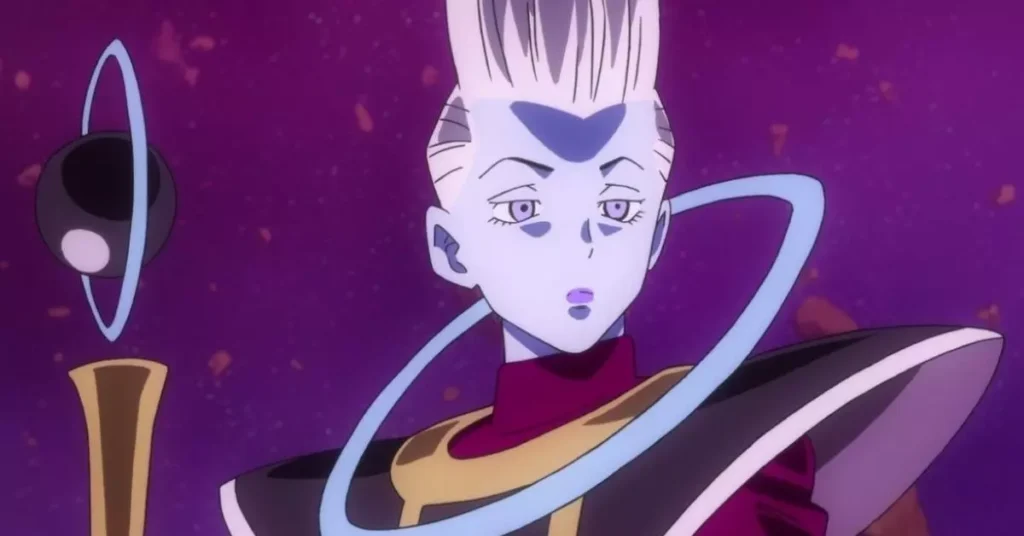 If you are aware of the hierarchical dynamics of Dragon Ball, you know that Angels are the companions and assistants of the Gods of Destruction, but they are stronger creatures than them. Whis, on the other hand, is the Angel of Beerus and responsible for Universe 7, being the one assigned to train the Gods of Destruction of that Universe.
He is the one who teaches the combat techniques that are necessary to fulfill the role of God of this universe. In addition, Whis also got to train Vegeta and Goku, showing 1% of his skills by facing the two Saiyajins at once and defending himself from their attacks with just one hand. No wonder Whis is considered one of the strongest characters in Dragon Ball.
2 - Daishinkan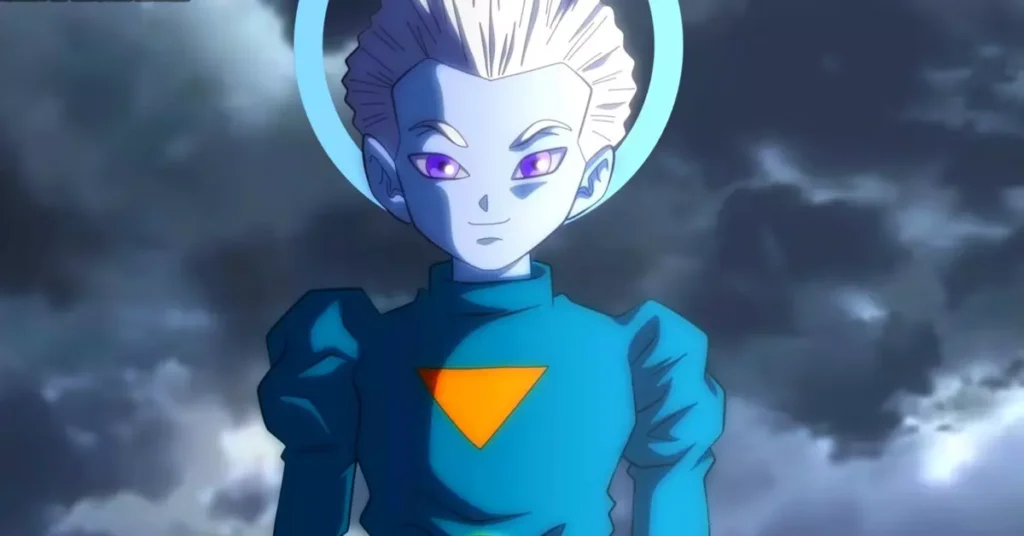 Daishinkan, or High Priest, is a character full of mysteries regarding his powers and his real intentions. While he is thought to be a calm and very polite character, he is Zeno-Sama's assistant and we don't know many details about him.
However, it is generally understood among the characters that Daishinkan is the most powerful Angel ever created, even if the series has yet to reveal much about his abilities. It's also suggested that his power level is second only to Master Zeno, even with fans theorizing that he's actually first among Dragon Ball's strongest characters. But since that's all just theory, Daishinkan comes in second around here!
1 - Zeno Sama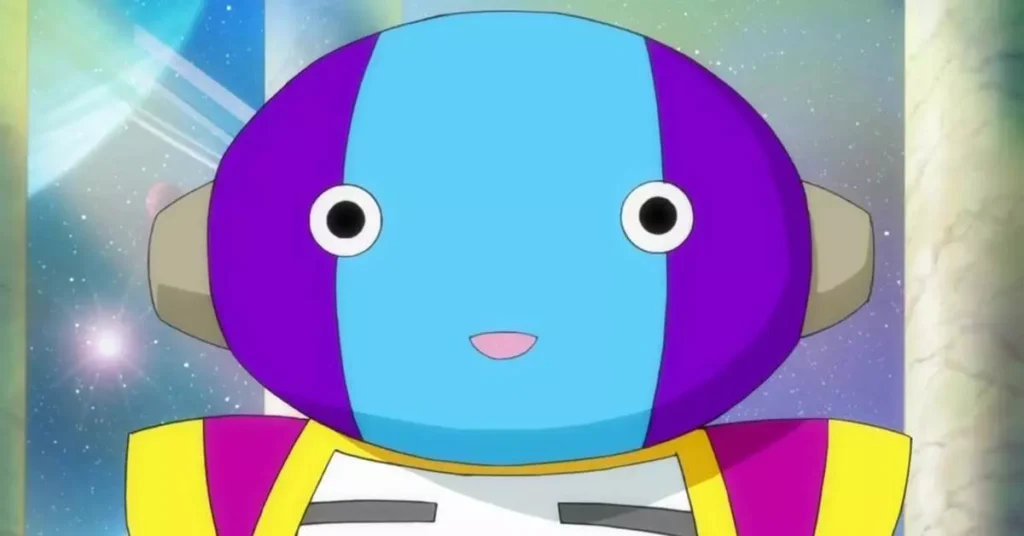 Well, if you're a Dragon Ball fan and you follow the Super series, surely you already knew that the owner of our Top 1 was none other than Zeno-Sama, right? Zeno is the owner of everything and every universe in the franchise. He appears to be a bit childish, enjoying playing with Goku, but his power scares even the Gods of Destruction.
It is said in the work that with just a single finger, Zeno-Sama is able to destroy several universes at once. Beerus himself has already shown that he is afraid of Zeno and even the most powerful Angels also fear and respect him. However, he has never appeared using his destructive power, so what puts him as the first among the strongest characters of Dragon Ball is your reputation.