Jujutsu Kaisen, despite being a recent work created by Gege Akutami, is already a fever around the world! The plot that involves magic, curses, cool wizards and lots of action scenes, seems to have the perfect recipe for the success of this new shounen. But, of all the main characters of Jujutsu Kaisen, do you know the ones that are most influential to the story? Which ones are the strongest and which ones you can't help but notice?
Today we are going to introduce you to the 15 most important characters that made Jujutsu Kaisen such a worldwide success. Of course, we will also tell you everything you need to know about each of them, without forgetting any detail! So, let's go to the list?
Yuji Itadori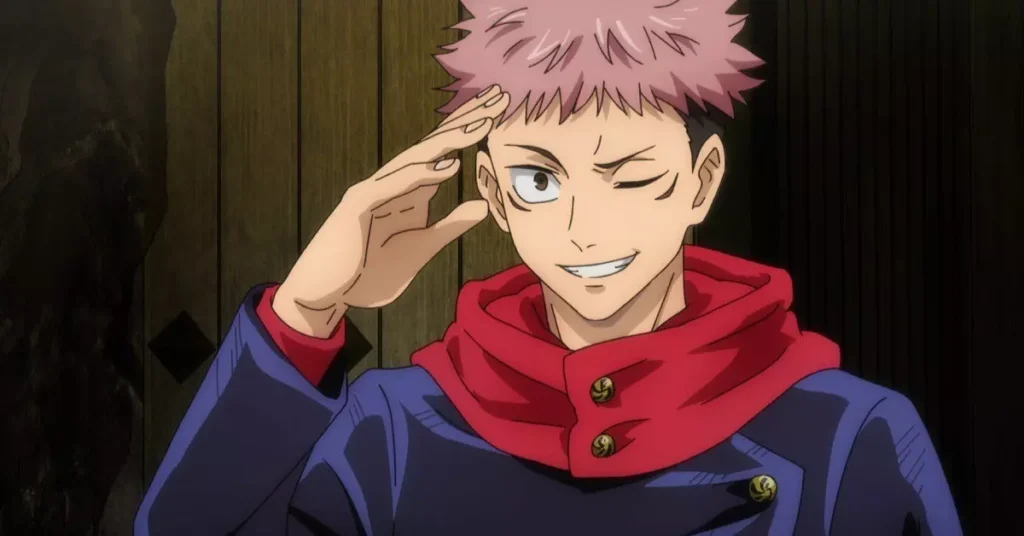 Yuji Itadori is our protagonist of Jujutsu Kaisen, being an ordinary human who had no contact with the universe of curses until he found a mysterious cursed object. When the story begins, Yuji is 15 years old and studies in an ordinary high school until he meets Megumi Fushiguro - a Jujutsu Wizard - when in an incident with curses, he ends up eating the cursed object... Ryomen Sukuna's finger!
Ryomen Sukuna is known as the King of Curses and, by devouring one of his fingers, the boy ends up being possessed by the demon. However, to everyone's surprise, Yuji manages to contain the evil presence and becomes the recipient of Sukuna's fragments so that, when the boy eats his 20 fingers, he is executed by the Jujutsu Council, taking The King of Curses with him.
Of course, the protagonist of the series would not be left out of our list of main characters of Jujutsu Kaisen, right?
Megumi Fushiguro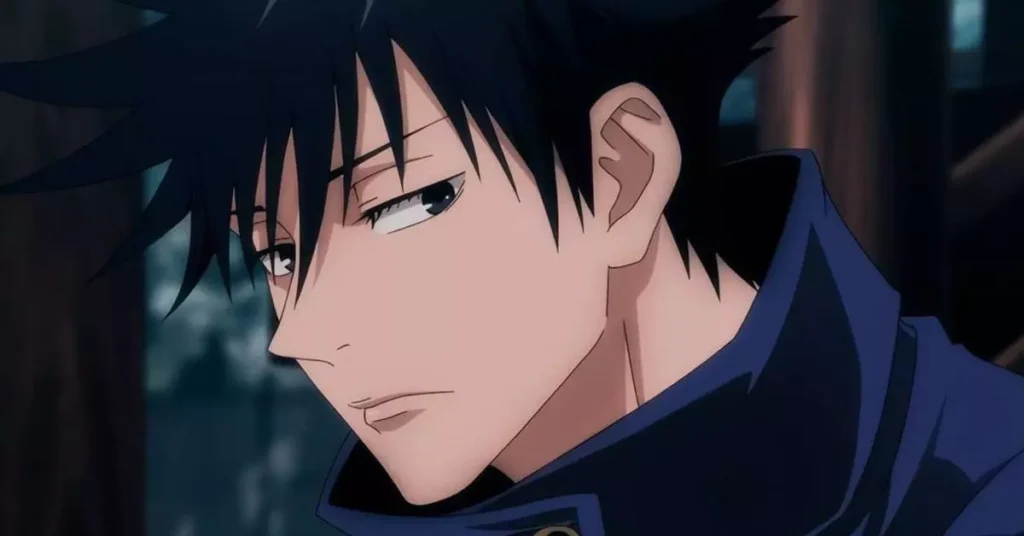 Unlike Yuji Itadori, Megumi was born into the Jujutsu universe, living with the great clans, powerful sorcerers and cursed techniques. When she turned 15, she entered the Tokyo Jujutsu Technical School as one of Satoru Gojo's students and, by crossing Ryomen Sukuna's path, became one of the main characters of Jujutsu Kaisen. Apparently, the King of Curses has a strange interest in this boy.
Although very young, Megumi has a lot of control over his Cursed Energy, being able to master the Ten Shadows Technique - which allows him to summon 10 different types of Shikigami - in addition to being able to Expand his Domain - something that only experienced and very powerful Wizards can do - even if incompletely. He joins the same freshman class alongside Yuji Itadori and Nobara Kugisaki.
Nobara Kugisaki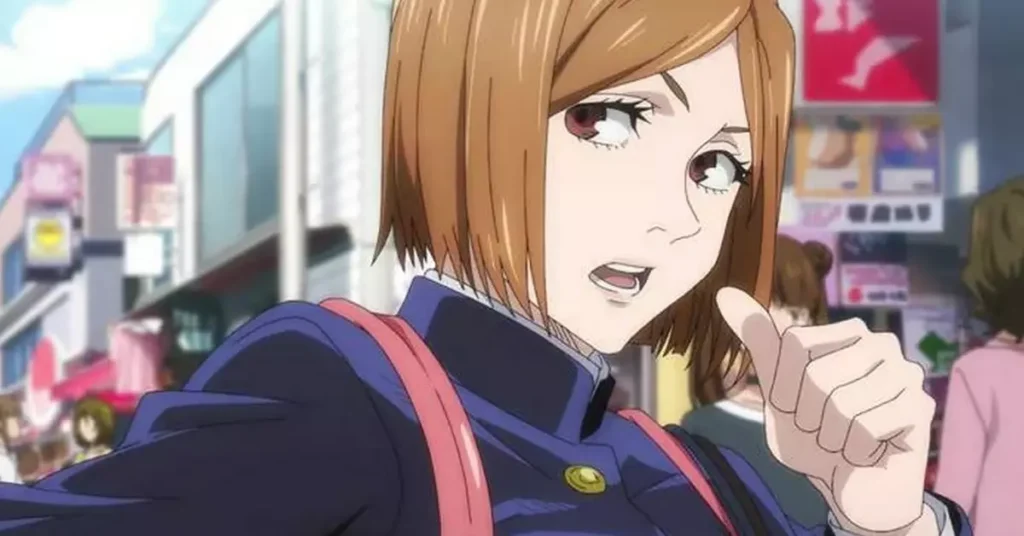 Nobara Kugisaki is the third and final member of the freshman class at Tokyo Jujutsu Technical School. She is a 15-year-old girl who came from the countryside with the desire to "leave the countryside" and live in the big city. Despite being a female character, she carries the most aggressive, explosive and stressed personality among the 3 students, leaving her among the main characters of Jujutsu Kaisen.
But don't be fooled by her appearance, Nobara has already shown herself to be very powerful and prepared to face curses! Her cursed technique is linked to the Straw Puppet Spell, where she transfers her Cursed Energy attacks to her opponents through the blows that are made on her puppet. She doesn't need to get close to her opponent to attack them, which gives her many advantages in the fight.
Satoru Gojo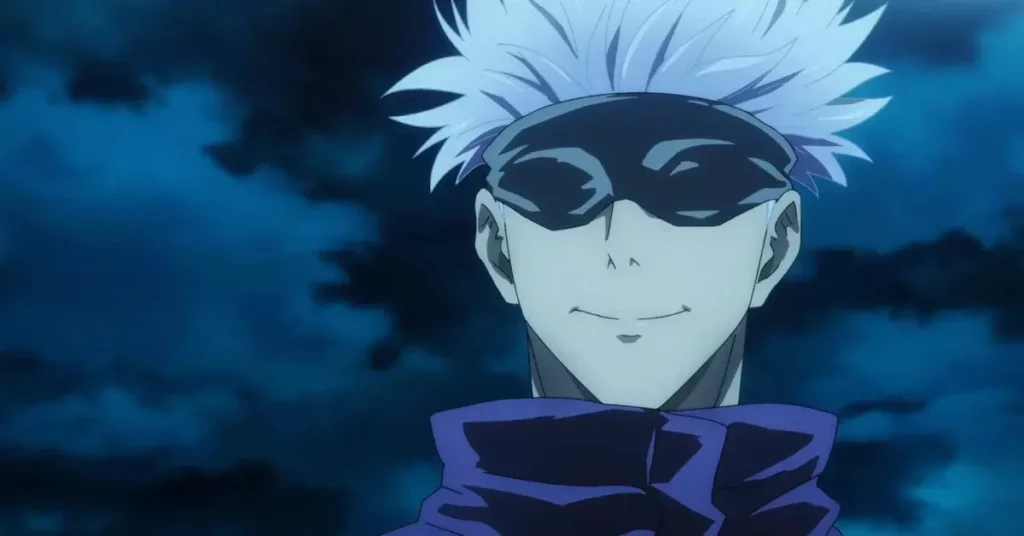 Satoru Gojo, also known as the world's most powerful Jujutsu character is a 28-year-old man who is always making jokes, pranks and even making fun of his opponents. But when he decides to take a more serious stance, he is able to scare even his strongest companions. An example of this is that, in order to protect his students, he showed himself willing to face the entire echelon of wizards, not caring about the socially imposed hierarchy.
Gojo is one of the main characters of Jujutsu Kaisen, mainly because of his abilities: he is the first in a hundred years to be born with the Six Eyes and the Unlimited. These are two Gojo Clan techniques that grant him great perception of everything that happens around him, as well as the ability to create a "force field" around his body that prevents anyone from touching or hitting him.
Other than that, Gojo can still perform 3 powerful attacks: Blue (which has a powerful force of attraction); Red (capable of strongly repelling anything or anyone); and Purple (which combines these two attacks and destroys at atomic levels everything in its path).
Toji Fushiguro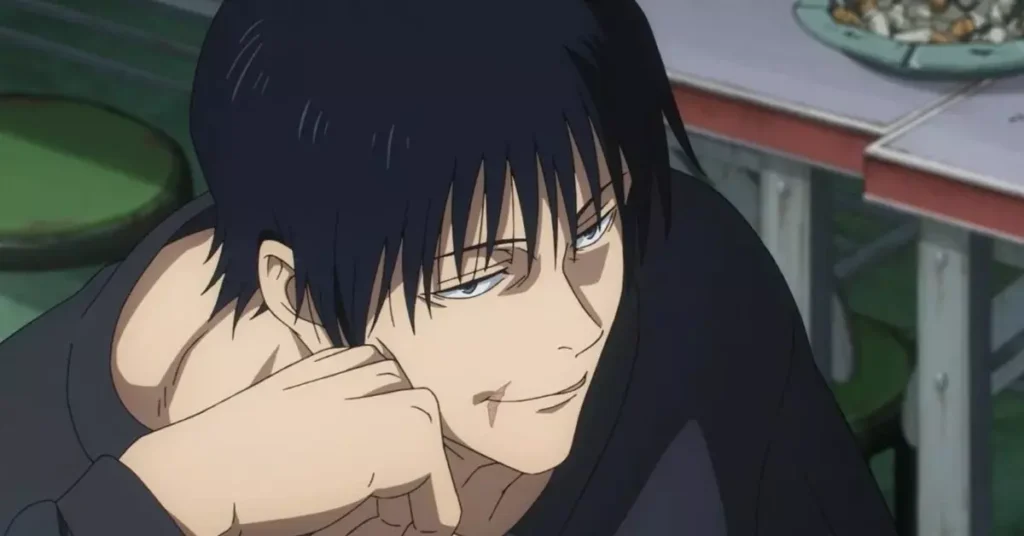 Toji Fushiguro, was the only man who came close to killing Satoru Gojo and responsible for the evolution of the most powerful character in the franchise. Unlike anything we see in Jujutsu Kaisen, Toji Fushiguro was born without Cursed Energy, in a condition known as Celestial Restriction. As a consequence of this, all of his physical abilities - such as strength, speed, weapon handling, and intelligence - were drastically increased.
He single-handedly managed to severely injure Satoru Gojo, forcing him to learn how to utilize the Reverse Cursed Technique in order to survive. Toji is not only one of the main characters of Jujutsu Kaisen, but he is also one of the most powerful we have ever seen in action. Since he cannot manipulate Cursed Energy, he utilizes a Cursed Spirit on his shoulder, which serves as his arsenal of Cursed Weapons.
Yuta Okkotsu
Yuta Okkotsu is the protagonist of Jujutsu Kaisen 0 - the movie released in late 2021 - which takes place 1 year before the events of the anime. Yuta is descended from a powerful ancient clan from the Jujutsu universe, so alone he already has a frightening amount of Cursed Energy. But in addition, he also has a special grade Cursed Spirit by his side: Rika Orimoto.
Rika was a childhood friend who ended up passing away in a tragic accident and, for some mysterious reason, became a very powerful curse that has protected Yuta for over 10 years. It serves as an "external hard drive", which can give Yuta more Cursed Energy or other powers, such as the ability to copy other wizards' techniques.
Okkotsu is one of the main characters in Jujutsu Kaisen, despite the anime leaving him out so far. Not only is he very powerful, but Satoru Gojo himself has recognized him as a wizard who can surpass him in the future.
Maki Zenin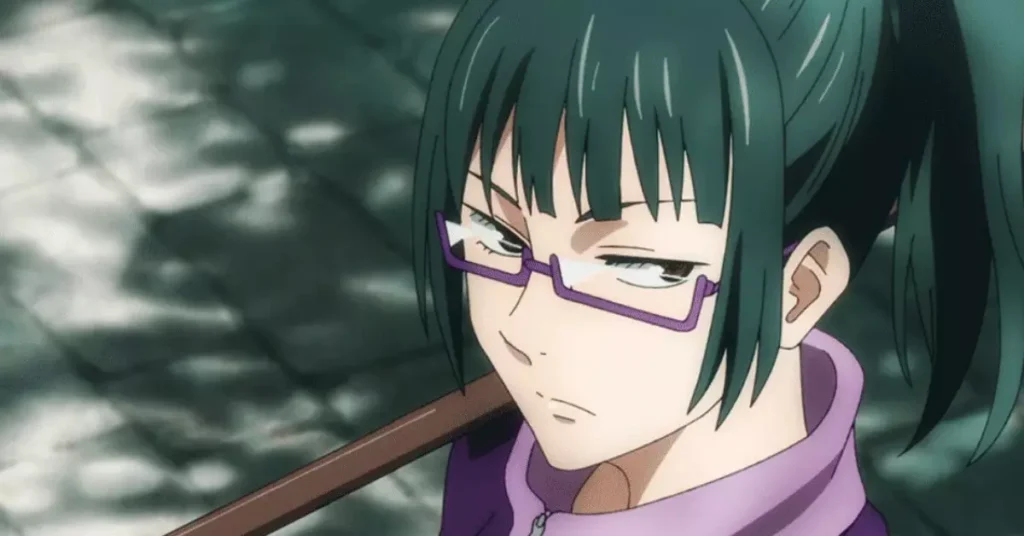 Maki Zenin is a second-year student at Tokyo Jujutsu Technical School. Like Toji Fushiguro, Maki does not have enough Cursed Energy to perform spells, let alone see curses. The girl had to develop special glasses to be able to see the creatures and exorcise them.
In addition to being one of the main characters of Jujutsu Kaisen, she is part of the Zenin Clan, an extremely macho and patriarchal clan, which discriminates against women and rejects those who do not have powerful techniques. As Maki combines both - the lack of Cursed Energy and is a woman - she suffered a lot in her home, which led her to defect and leave her own Clan. Now the girl seeks revenge, wishing to become a powerful sorceress to prove to everyone that she is not weak and useless.
Toge Inumaki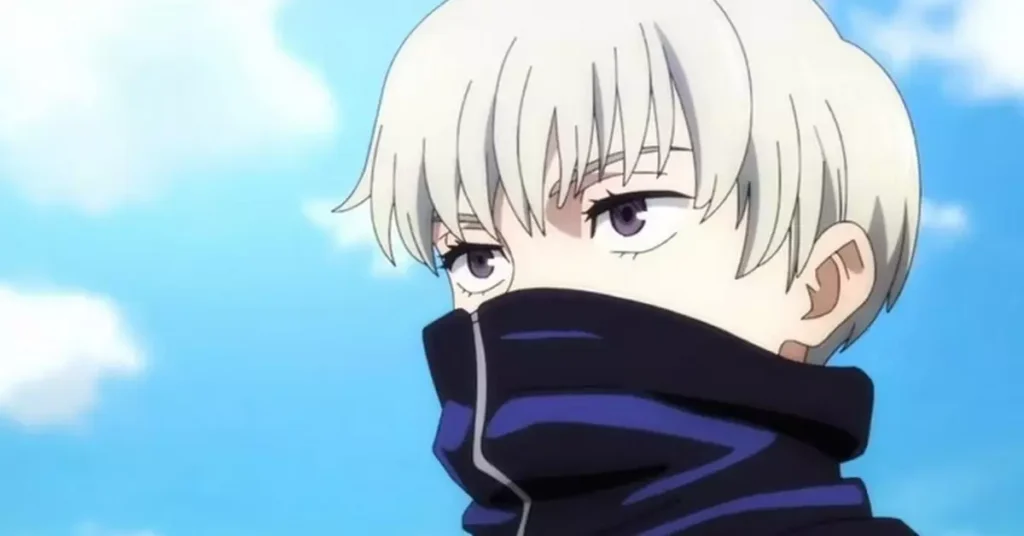 Toge Inumaki is one of Yuta Okkotsu, Maki Zenin and Panda's classmates, and is 17 years old. He is the only one in the class to have the Grade 1 Wizard card, which allows him to go on medium-risk missions alone. Inumaki has a very peculiar characteristic that draws attention since his first appearance: he only communicates using ingredients from Japanese cuisine.
That's because he owns a technique called Cursed Speech, capable of cursing anyone he directs his voice to. In practice it is easier to understand, but let's give an example: if he says "implode" to a curse, it will implode instantly. Basically he can give destructive commands to his enemies.
But because he is afraid of cursing his companions, the boy does not speak normally. He is one of the main characters of Jujutsu Kaisen, having been crucial to Yuta's development and to dealing with the threat of Suguro Geto in Jujutsu Kaisen 0.
Panda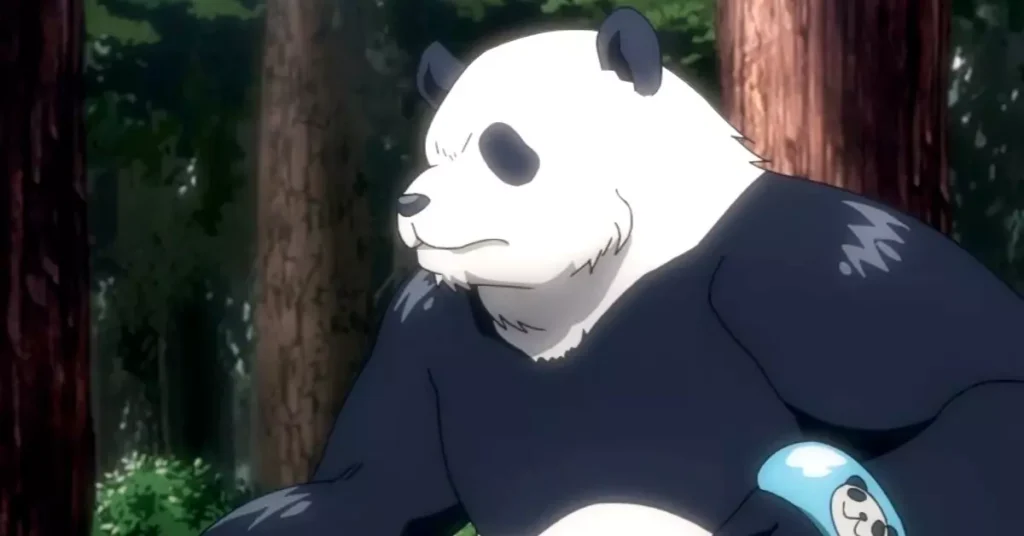 Panda... This character is literally a talking panda, which always draws the attention of the characters because they don't understand how it is possible for this animal to understand, talk and behave like an ordinary human. In fact, the Panda is one of the creations of director Yaga, who is able to manipulate its energy and give life to "puppets" or "Cursed Bodies" that he creates.
However, Panda was a unique, fully autonomous creation that has 3 cores within him: his own, his mysterious sister's and his gorilla brother's, which gives him 3 different ways to transform for combat. Despite his appearance, Panda is one of the main characters of Jujutsu Kaisen and has a unique sense of humor and personality traits, being friends with much of the cast.
Nanami Kento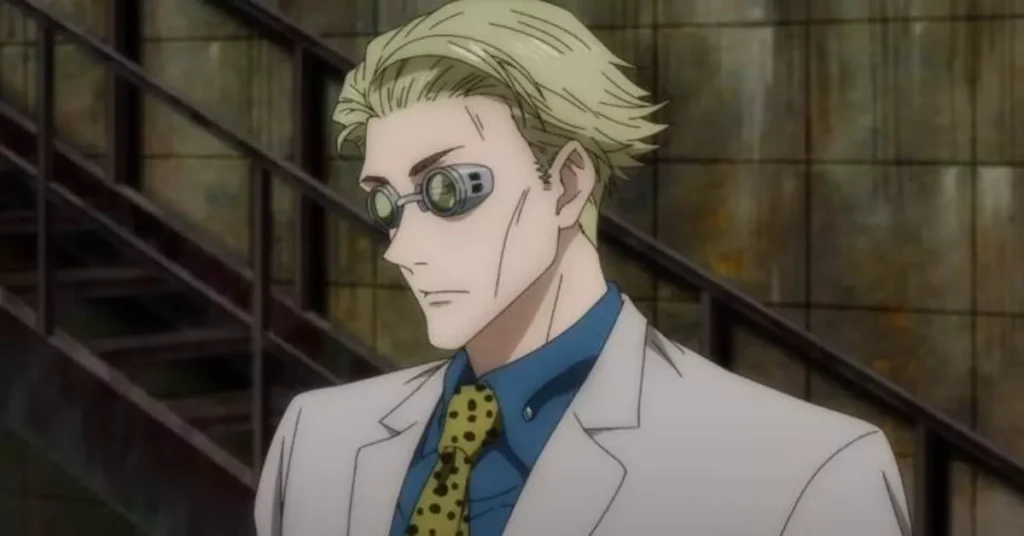 Nanami Kento is a former student of Jujutsu High School and studied at the same time when Satoru Gojo was also a student. After an incident involving his teammate, he decided to move away from the Jujutsu universe and lead a normal life as an ordinary citizen. This led him to work in an office when he reached adulthood, which made him a frustrated and discouraged man.
This caused Nanami to return to Jujutsu College, this time as a Shaman who is assigned to missions and investigations of cases involving the supernatural. For a while he became one of the main characters of Jujutsu Kaisen by assisting Yuji Itadori in his apprenticeships, at the request of Satoru Gojo.
Despite appearing very quiet and introverted, Nanami is a very powerful sorcerer. He has numerous pacts and techniques. The most well-known is his 7 by 10 ratio technique, which allows him to create a weak point in any opponent's body. Another ability is his Overtime pact, which releases 100% of his power when he goes past his normal working hours.
Ryomen Sukuna
As said before, Ryomen Sukuna is known as the King of Curses! In the Golden Age of Sorcery, Sukuna was an evil sorcerer who required the union of many sorcerers to be defeated. However, even dead, his Cursed Energy and body were never 100% destroyed, being split into 20 fingers, which became Cursed Objects (one of them was the one Yuji ate).
Now, as a Cursed Spirit inside Yuji Itadori's body, Sukuna waits for the moment when he will be able to take possession of the boy's body to start his killing spree again, like he did in the old days. Ryomen is not only one of the main characters of Jujutsu Kaisen, but also the main antagonist of the franchise!
Suguru Getou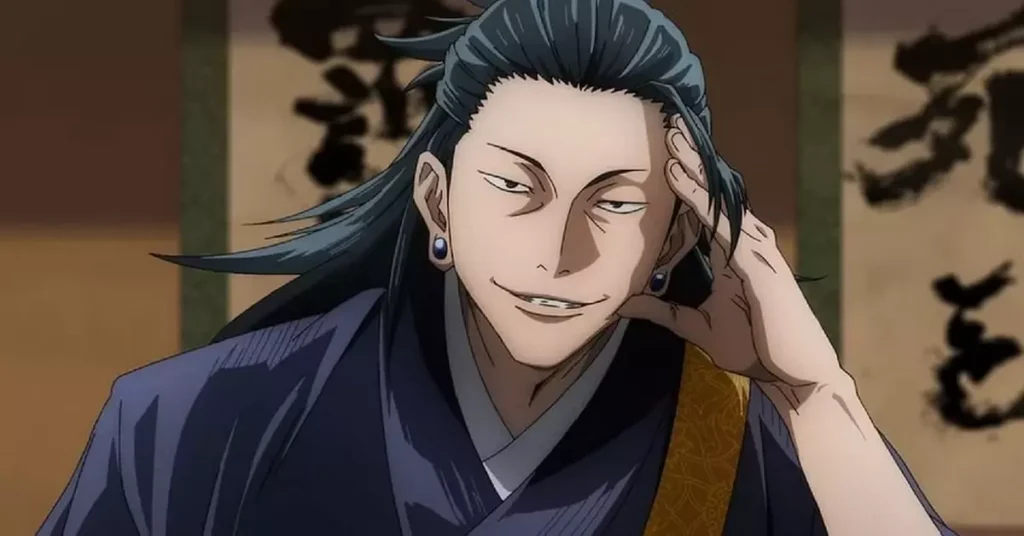 Initially, Getou was one of the students of the Jujutsu Technical School and the best friend of Satoru Gojo. Alongside Gojo, they were not only the main characters of Jujutsu Kaisen, but also the two most powerful students of that generation. However, after an incident involving Master Tengen and a young girl who would merge with him, Suguru changes completely and switches sides, taking the position of one of the antagonists of the series.
After Toji Fushiguro announced that he had killed Satoru Gojo, killed the young Riko Amanai in front of him, and nearly took his own life, Geto changed completely and began to hate anyone who wasn't a Jujutsu Wizard, calling humans Monkey and wishing death on them all.
Suguru has the ability of Curse Manipulation, being able to absorb countless curses and control them as he wishes. He uses this ability to attack the Jujutsu Technical School in order to absorb Rika Orimoto, the Special Grade Cursed Spirit that accompanies Yuta Okkotsu. However, after the attempt, he ends up being seriously injured and it is deduced that he died after this attack.
Mahito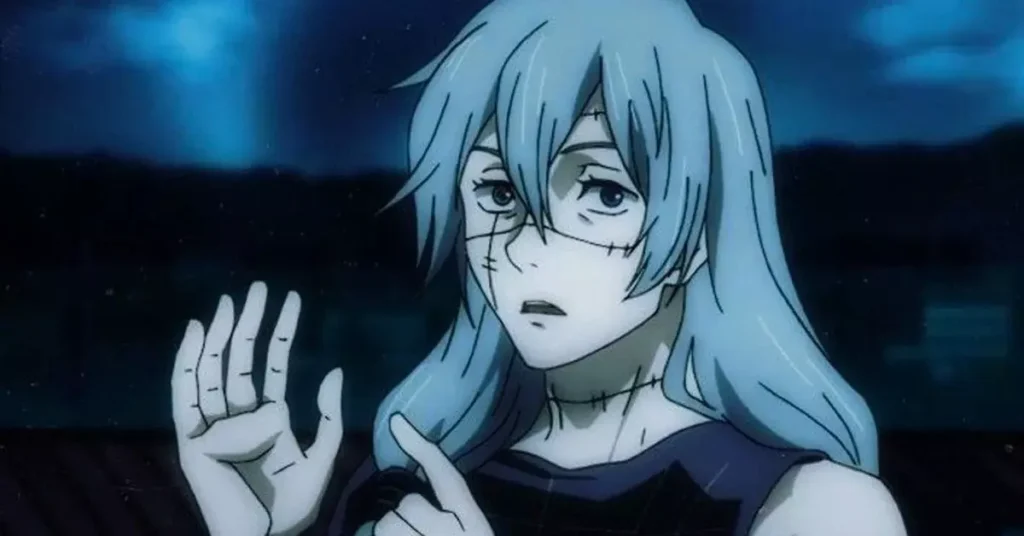 Mahito is one of the curses that follow Suguru Geto in Jujutsu Kaisen. He is the curse formed by the fear humans have of other humans, which makes him one of the most powerful in the entire franchise. Despite being very strong, he has a childish aura and constantly appears torturing humans as a way to have fun and scare away boredom.
He received prominence and became one of the main characters of Jujutsu Kaisen during the arc in which he faces Nanami Kento and Yuji Itadori. Mahito has the ability to manipulate the soul of everything he touches, being able to change people's appearance forever, making their existence a constant torture.
In addition, Mahito is also able to expand his domain, which caught the audience's attention when he managed to trap Nanami inside. However, we don't know what this technique is capable of, since Itadori broke the domain from the outside before we even saw what would happen.
Kenjaku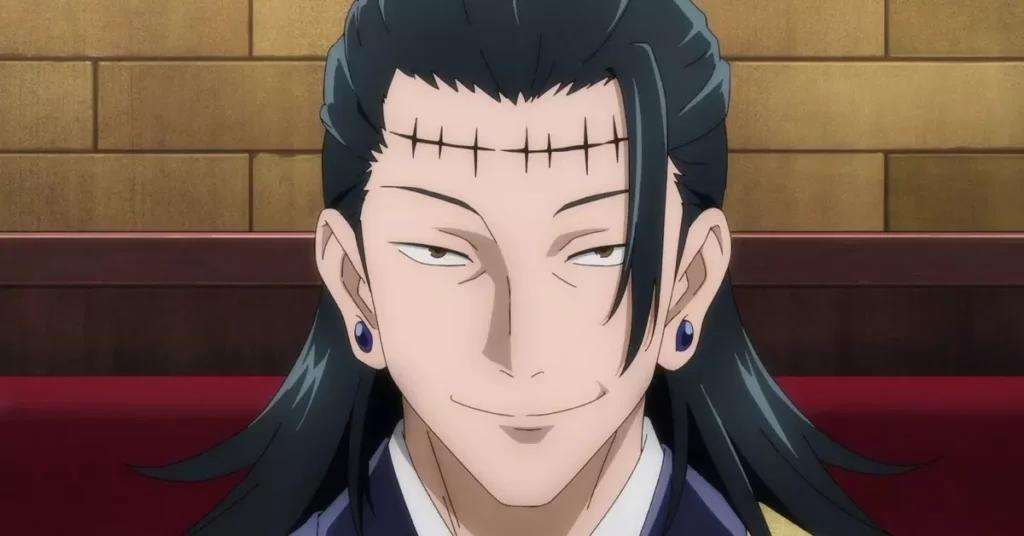 This is perhaps one of the biggest mysteries and plot twists in the history of Jujutsu Kaisen. If you do not follow the manga and are not a fan of spoilers, we suggest that you do not read about this character ...
Kenjaku is able to use his Cursed Technique to inhabit the body of several powerful sorcerers, exchanging the host's brain for his own. The first one we hear about is Noritoshi Kamo, a sorcerer who lived 150 years ago. He was considered by many to be one of the most evil sorcerers in history and a stain on the Kamo Clan, precisely because he was taken over by Kenjaku.
Currently, Kenjaku is possessing Suguro Getou's body, which is why he returns in Jujutsu Kaisen, after the events of Jujutsu Kaisen 0 and his death at the end of the movie. This is also why Suguro Geto appears with scars on his forehead. In fact, the whole plan to free Sukuna, make him an ally and Seal Satoru Gojo is Kenjaku's doing, not Geto's.
Thus, he is not only one of the main characters of Jujutsu Kaisen, but also one of the main antagonists over many years and, of course, the great mastermind behind all the chaos that the Jujutsu universe is currently experiencing.
Master Tengen
Master Tengen is one of the main characters of Jujutsu Kaisen as he is the key piece that keeps the Tokyo Jujutsu Technical School running, as he is responsible for reinforcing the barriers that protect the school full time. He has reached a vital point that he is no longer human, but he is also not a curse, being just a powerful entity.
He is an immortal being who lives in his chamber, the so-called Tomb of the Star Runner. He is also known as the "Star", being responsible for preaching Jujutsu fundamentals, which ended up generating fanatical and religious groups that see him as a deity. Although we refer to him as "master" or "he", Tengen himself has already revealed that if he were treated as a human, he would be more like a little lady.
Which of the main characters in Jujutsu Kaisen is the strongest?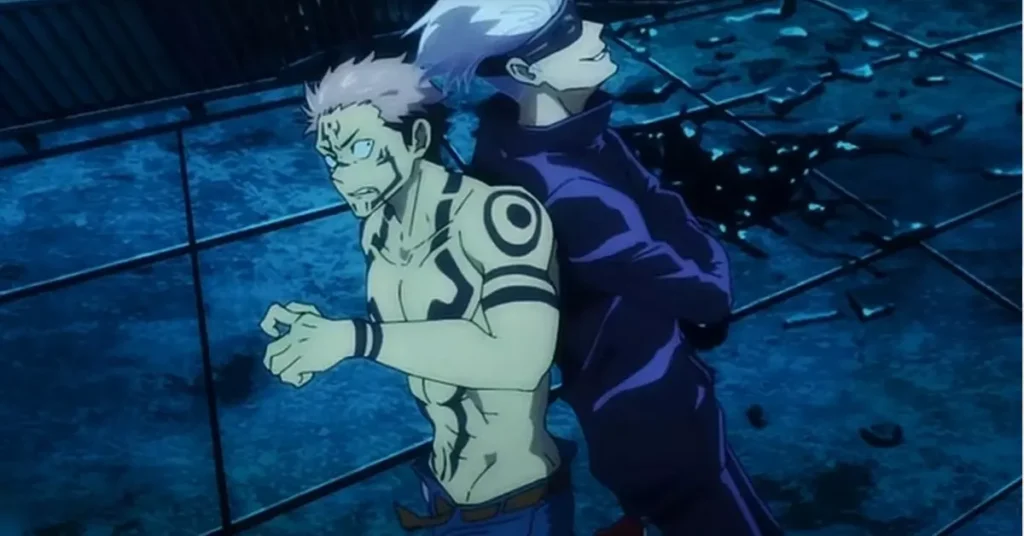 Answer the question who is the strongest of the main characters in Jujutsu Kaisen is a difficult task. For a long time it was claimed that Gojo was the most powerful character of all due to his abilities. However, Sukuna also claims that he would beat Gojo in a duel.
Currently, the Jujutsu Kaisen manga is exploring this narrative, putting Satoru Gojo and Ryomen Sukuna to fight to the death, a combat that is stretching for long chapters and making fans apprehensive. But while we don't find out who the strongest wizard is, how about checking out our list of the best wizards? 12 most powerful My Hero Academia villains, ranked?