One of the most anticipated series of 2023 has finally arrived in the Netflix catalog: One Piece live action! The series was directed by Steven Maeda and supervised by none other than Eiichiro Oda himself, creator of the manga series that gave rise to the famous franchise. To complete the team, numerous professionals have been cast for One Piece live action, so how about getting to know more about the main stars and their characters?
If you haven't checked out the series yet, watching One Piece online (either live action or anime) is a super easy task! It's on Netflix and the series is divided into 8 episodes, which present each of the characters that make up the famous Straw Hat Gang very well. So, how about checking out this incredible cast?
Monkey D. Luffy - Iñaki Godoy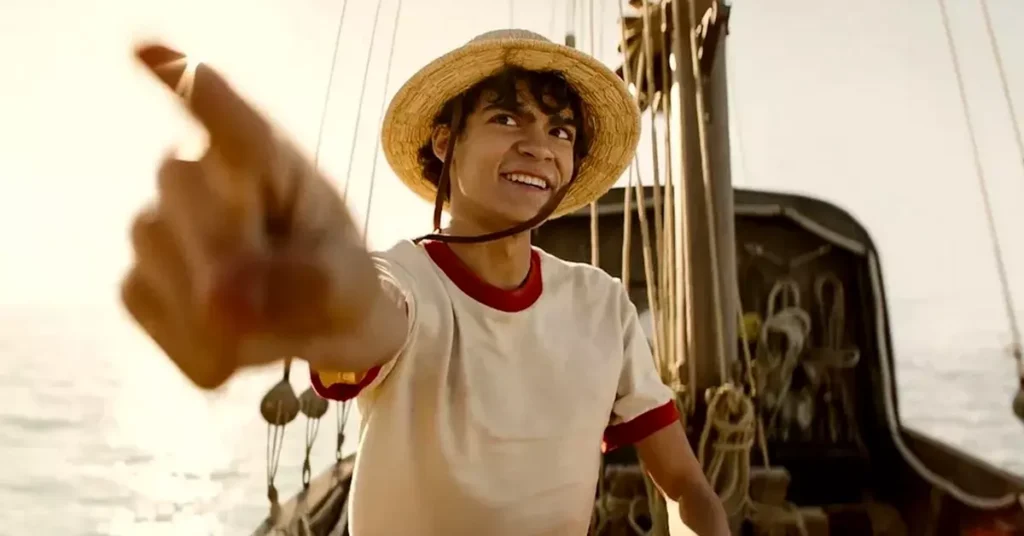 Starting our list of the cast of One Piece live action, we have the beloved protagonist: Monkey D. Luffy, played by Iñaki Godoy. Iñaki has already acted in other productions, such as another Netflix series called Imperfect (2022).
Luffy, on the other hand, is a young man who ate an Akuma no Mi - Gomu Gomu no Mi - and acquired a body with rubber properties. His dream has always been to be a pirate and, after gathering his small crew (of Straw Hats), he sets off on his journey on the high seas to become the King of Pirates and thus fulfill his dream of finding One Piece!
Roronoa Zoro - Mackenyu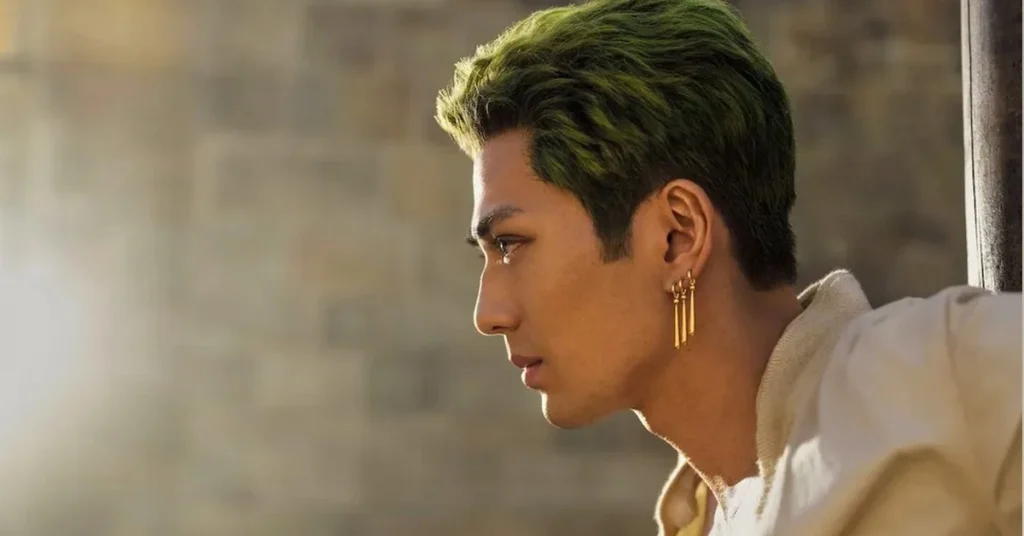 Roronoa Zoro, unlike Luffy, didn't dream of being a pirate. In fact, Zoro was a very famous Pirate Hunter who was feared by criminals, but after being saved by Luffy, he was the first to accept his invitation and join his crew. But Zoro also has a dream: to become the greatest swordsman in the world and fulfill a promise he made to someone special in his childhood.
The character of Roronoa Zoro is played by Mackenyu, an actor who already has experience when it comes to famous anime adaptations. As well as being part of the cast of One Piece live action, just this year (2023), Mackenyu played a very important role in "The Knights of the Zodiac - Saint Seiya: The Beginning", as Seiya of Pegasus himself. In addition, in 2021 he also acted in the live action of "Samurai X - The End", one of the most popular adaptations among anime fans!
Nami - Emily Rudd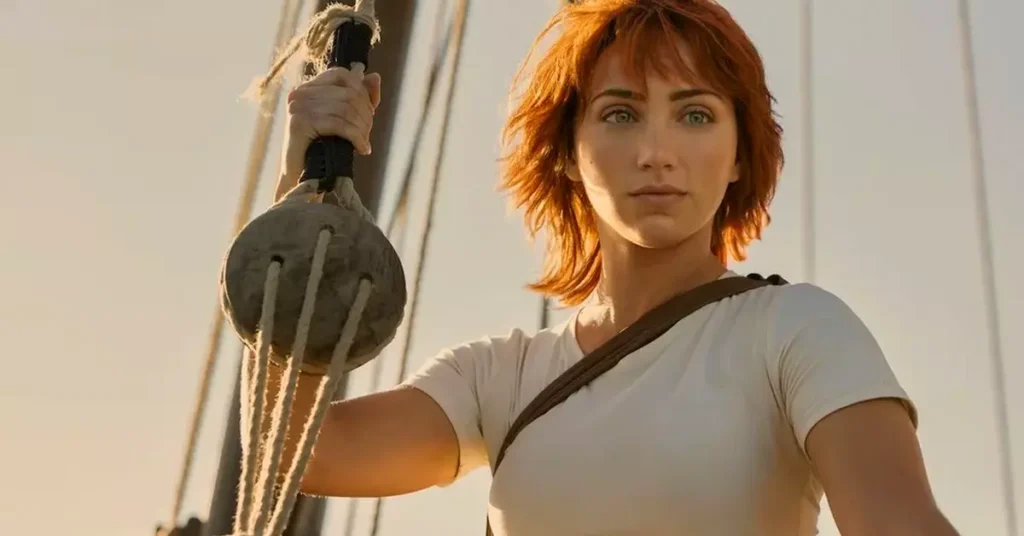 Nami is the first female character to join the Straw Hat Gang and has the important role of navigating the group. In the One Piece live action cast, she is played by actress Emily Rudd, who has already worked on a Prime Video series called "Hunters".
As well as being responsible for guiding Luffy and his crew, Nami has established herself as a powerful, intelligent and cunning character. The girl's dream is to create a World Map based on her travels and analysis of each region she passes through, becoming the greatest navigator of all!
Usopp - Jacob Romero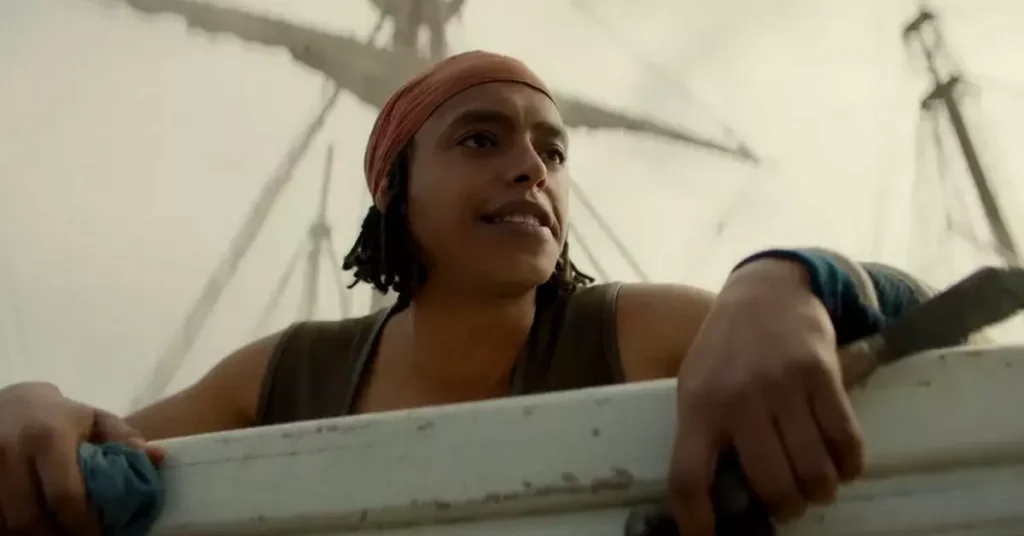 In the cast of One Piece live action and played by Jacob Gibson - who has already appeared in Grey's Anatomy - Usopp is the charismatic and comical storyteller who joins the Straw Hat Gang as the group's official sniper.
He is commonly known as a coward with enviable creativity, but Usopp is also known for being a friend who will do anything to help and save his friends, even if it puts him at risk. His dream is to become a great pirate and he counts on the help of his crew to do so.
Sanji - Taz Skylar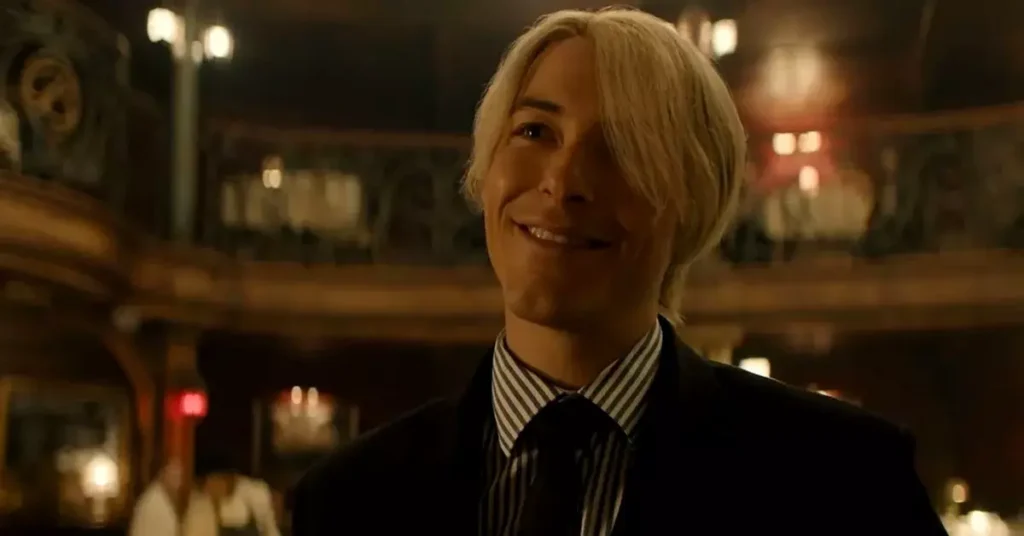 Sanji is the last character to be part of Luffy's original crew, both in the anime and in the One Piece live action cast. Before joining the Straw Hats, Sanji worked on the ship and restaurant Baratie, which was located on the high seas and fed customers who were passing through.
Sanji's past is a sad one and, as he once went hungry, cooking became a passion and his goal became not to let anyone else go hungry, as well as cooking wonderful dishes. Sanji is played by Taz Skylar, an actor who has worked on productions such as Villain (2020) and The Lazarus Project (2022).
Shanks the Redhead - Peter Gadiot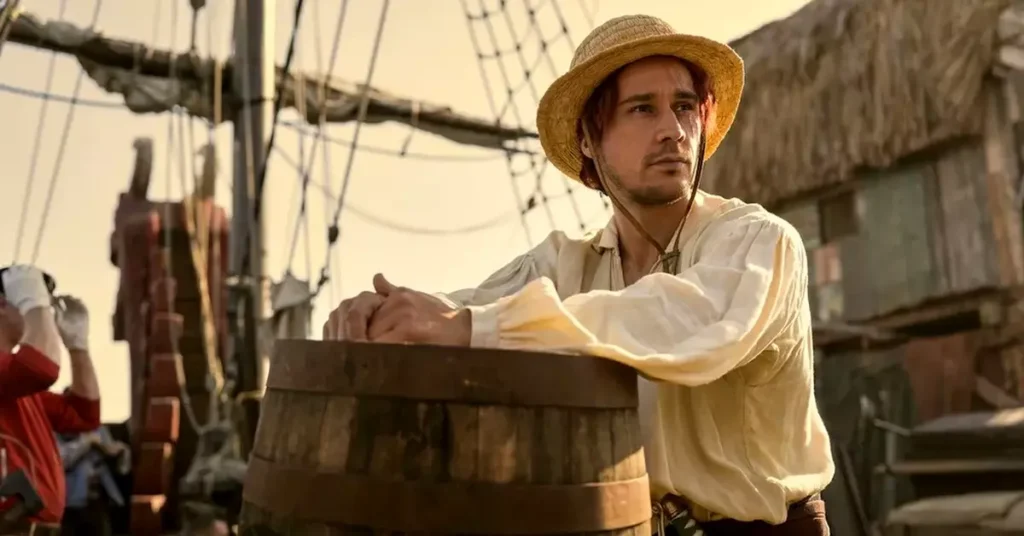 Well, we've now left the One Piece live action cast of main characters and, from now on, we'll meet the secondary characters most relevant to this first season. Starting with Shanks, also known as The Redhead and captain of his own crew (the Redhead Pirates).
Shanks played a fundamental role in Luffy's life, since it was he who motivated the boy to become a pirate. It was also this character who gave the famous straw hat to the little boy, as well as being indirectly responsible for Luffy eating the Gomu Gomu no Mi. The Redhead is played by Peter Gadiot, who has also appeared in SuperGirl and Yellowjackets.
Koby - Morgan Davies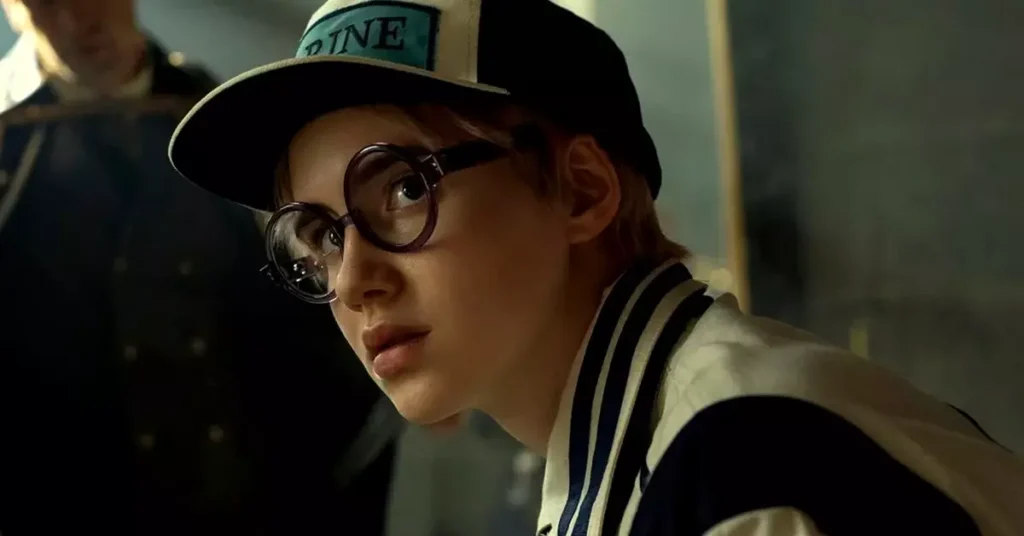 Koby is also another character in the One Piece live action cast who is of enormous importance in the protagonist's past, as he is one of the first real friends Luffy makes at the beginning of the series. Not even distance or lack of contact makes the two lose their mutual admiration, with Luffy being a pirate and Koby in the Navy.
A curious fact is that Koby was the person who brought Luffy his first wanted poster, which officially made Luffy a pirate! In the series, Koby is played by Morgan Davies, a young man who also starred in another successful production in 2023, the film "Death of the Demon: The Rising".
Buggy the Star Clown - Jeff Ward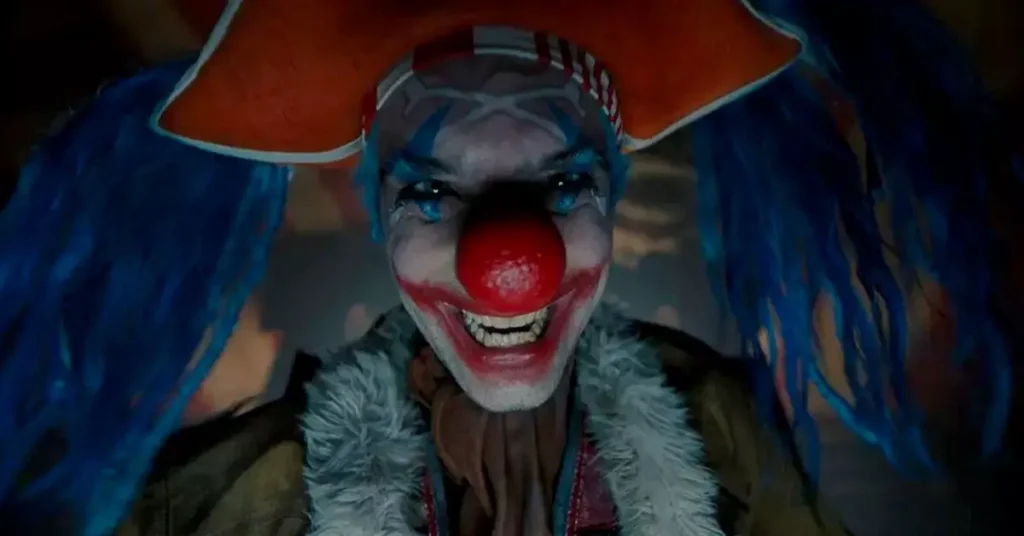 Buggy is one of the first antagonists that the manga and anime introduced us to, so of course his appearance in the series wouldn't be left out of our list of the One Piece live action cast! This character is the Captain of the Buggy Pirates and is also known as "The Star Pirate", being another character - apart from Luffy - who ate an Akuma no Mi.
His Devil Fruit is called Bara Bara no Mi and gives him the ability to split his own body into several pieces that can be controlled from a distance. Buggy is played by Jeff Ward, who has also appeared in the popular series "Agents of S.H.I.E.L.D.".
Vice Admiral Garp - Vincent Regan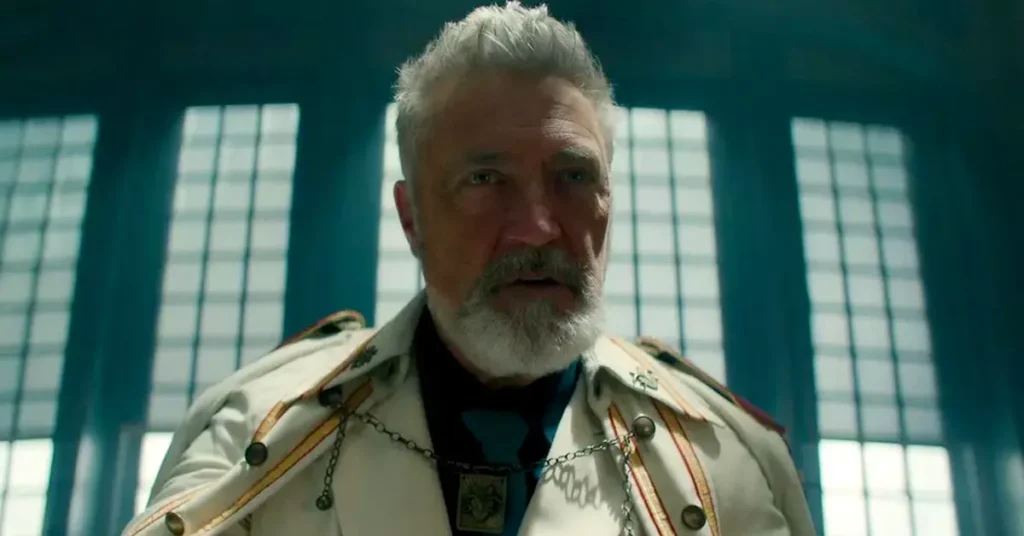 Monkey D. Garp, also known as Vice Admiral Garp, is an important part of the One Piece live action cast for the core of the Navy, since he was responsible for capturing the famous Gol D. Roger: King of the Pirates! He is also the grandfather of Luffy, our protagonist, and tries to convince the boy to abandon life as a pirate (unsuccessfully, of course).
The actor who plays Garp is Vicent Regan, well known for his most recent role in the feature film "Luther - Nightfall", also on Netflix.
Alvida - Ilia Isorelýs Paulino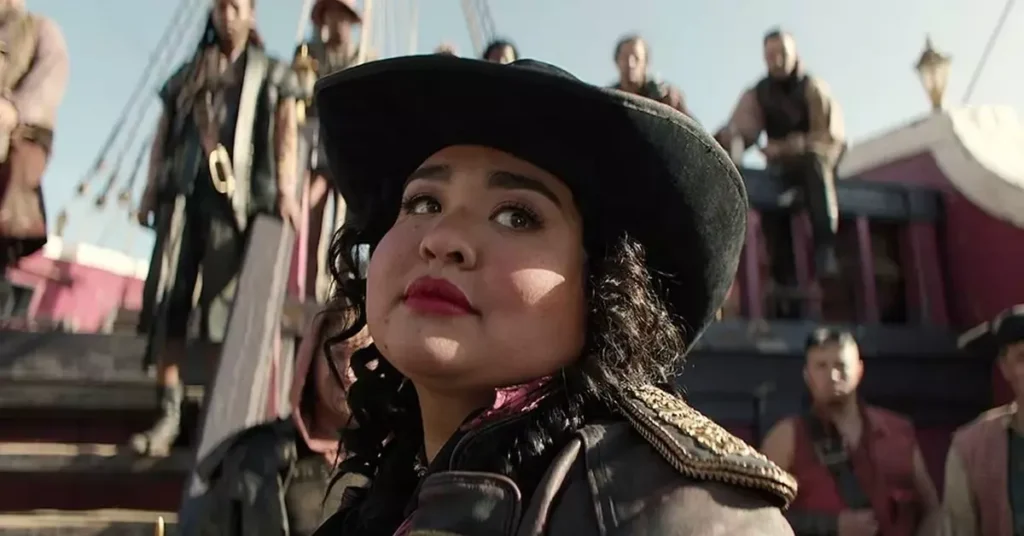 And to close our list of the One Piece live action cast, we have the character Alvida, played by actress Ilia Isorelýs Paulino, who has already acted in other Netflix productions, such as the comedy series "Family Vacation", also on Netflix.
Her character, Alvida, is a pirate who doesn't shy away from such a masculine universe and is always in charge, being one of the first antagonists Luffy encounters. Bossy when she's not assigning tasks, she's a vain woman who takes great care of her appearance.
And that's our list of the main actors and characters that make up the cast of One Piece live action in the first season of the series. If you enjoyed our content, you certainly can't miss our list of the The 10 Best One Piece Fights of All Time!
And to find out more about Netflix's One Piece live action series, check out the following video with all the main cast reunited: