Some people believe that the crazier the plot, the more it will attract the public's attention, as it seeks an escape from reality. However, this isn't always true, as anime with simpler themes, such as romances set in schools, are gaining more and more ground in the hearts of otaku.
Since the emergence of the genre with the release of works such as Sailor Moon, stories ranging from comedy anime to more serious dramas have stirred the hearts of fans. In this article you can check out the best school romance anime that we've selected especially for you!
The best school romance anime
Various criteria can be applied to define the best of the best anime on this theme. We have chosen to prioritize titles that offer a higher quality of development and that have captivated a greater number of fans among otaku around the world.
Soundtracks are also a key factor in categorizing a work in the list of best school romance anime, so you can let the opening and closing play straight through without fear when you give any of the ones listed below a try!
Kaguya-sama: Love is war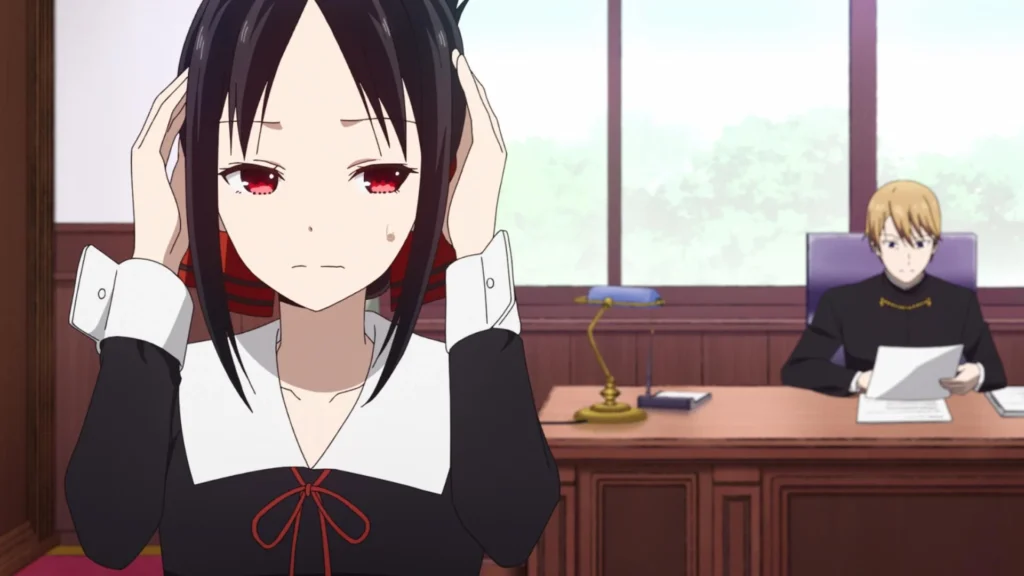 This title, released in 2019, is one of the best school romance anime. It tells the story of Shinomiya Kaguya and Miyuki Shirogane, the two members of the Shuchi'in school student council. The two are extremely intelligent and because of the time they spend together, they end up developing romantic feelings for each other.
The problem is that they are both very proud and the road to admitting this will be long and full of stones. This is one of the most talked-about school romance anime of today and has a total of 37 episodes divided into three seasons released to date.
Sasaki and Miyano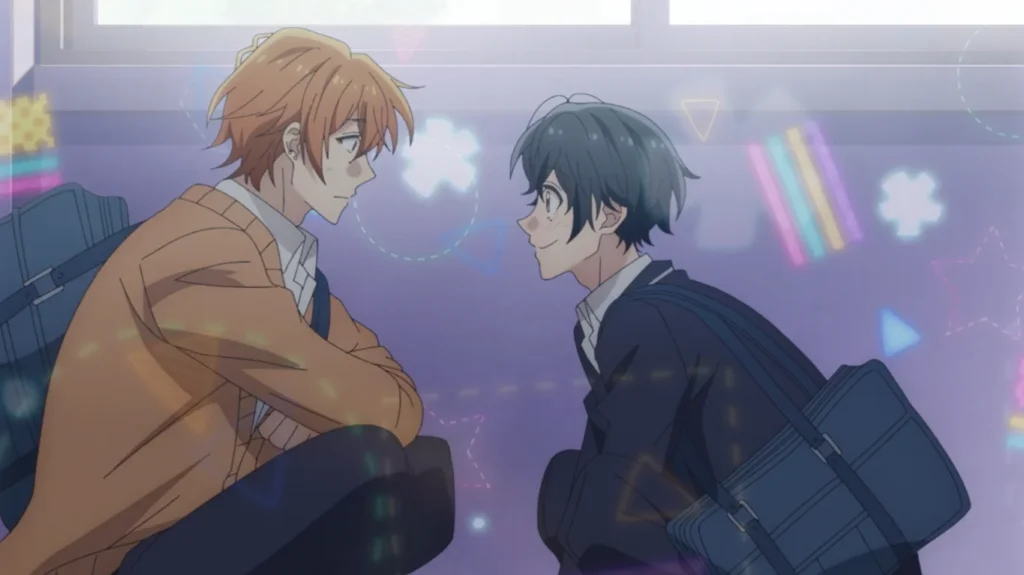 Sasaki and Miyano is a highly recommended title for those who like sweet stories. In it we meet a boy called Miyano who is passionate about Boys Love (yaoi) romances, but tries to hide it from the people around him at all costs.
Things start to change when he meets Sasaki, a senior at his school with whom he forms an unusual friendship. Sasaki ends up being attracted to Miyano's manner and tries to become even closer to him. This is one of the most popular school romance anime today and it came to an end with only 12 episodes and a single season, but it's worth mentioning among the best school romance anime.
My Dress up Darling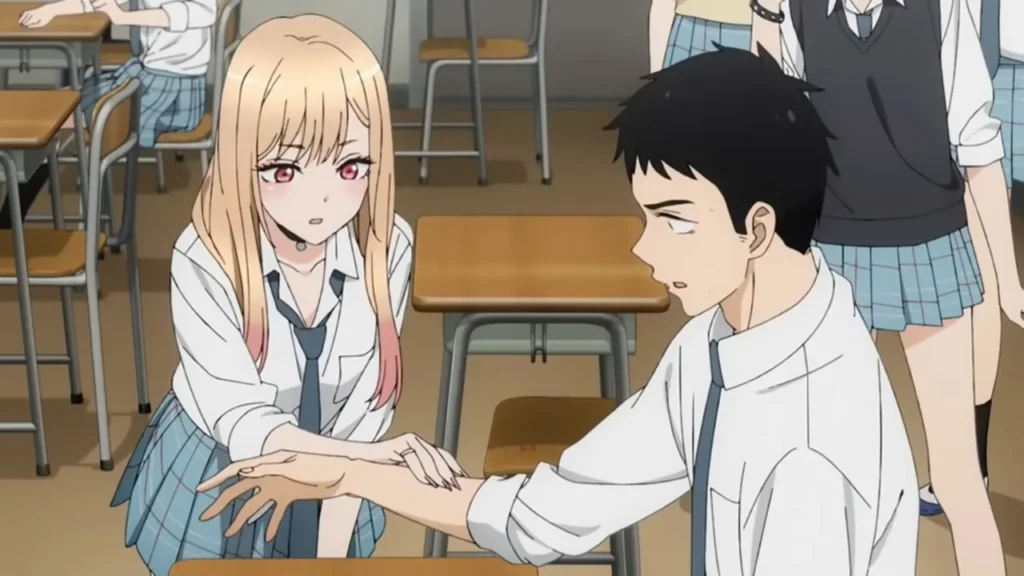 Do you like romantic comedy anime? So do we! My Dress up Darling was a huge hit when it was released in 2022. In it, we follow the saga of a boy called Wakana who has an obsession with dolls and doesn't want other people to find out.
One day he meets a young woman called Marin Kitagawa who is also passionate about her personal hobby: cosplay. When they meet, Wakana is sewing and Marin sees this as an excellent opportunity to unite their two passions. The development of this couple has taken place over 12 episodes so far.
Given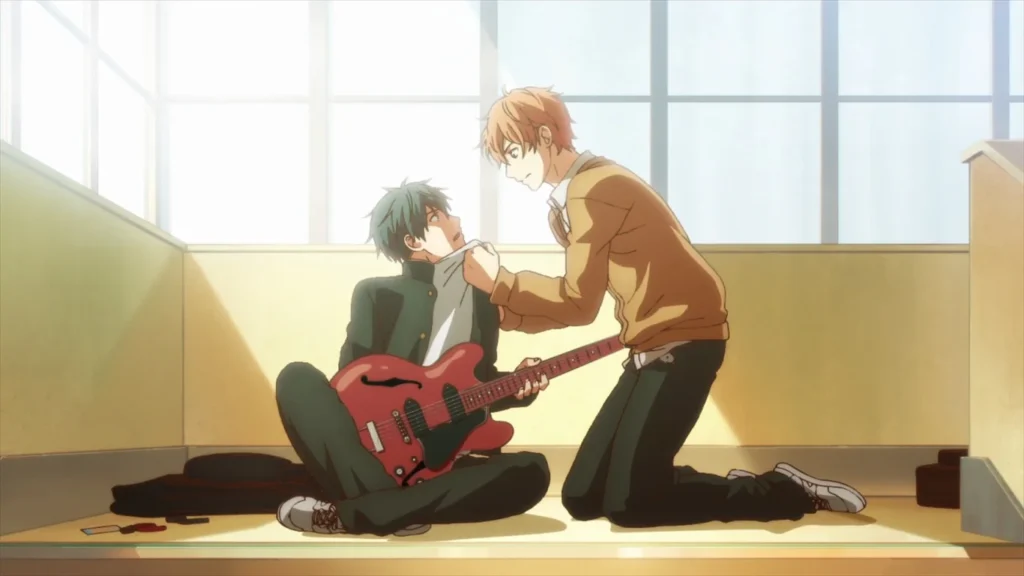 For lovers of good drama, Given is an excellent choice. The story of the anime released in 2019 revolves around four high school students who are part of a rock band. But the relationship between them goes far beyond the strictly professional, and for some it even goes beyond friendship.
Although it looks like just a musical anime at first glance, Given goes much further, focusing on the depth of its characters' pasts and the tragedies that built them up. The anime has 11 episodes and its continuation will be released in the form of two films, the first of which is scheduled for release on January 27 next year.
Your lie in April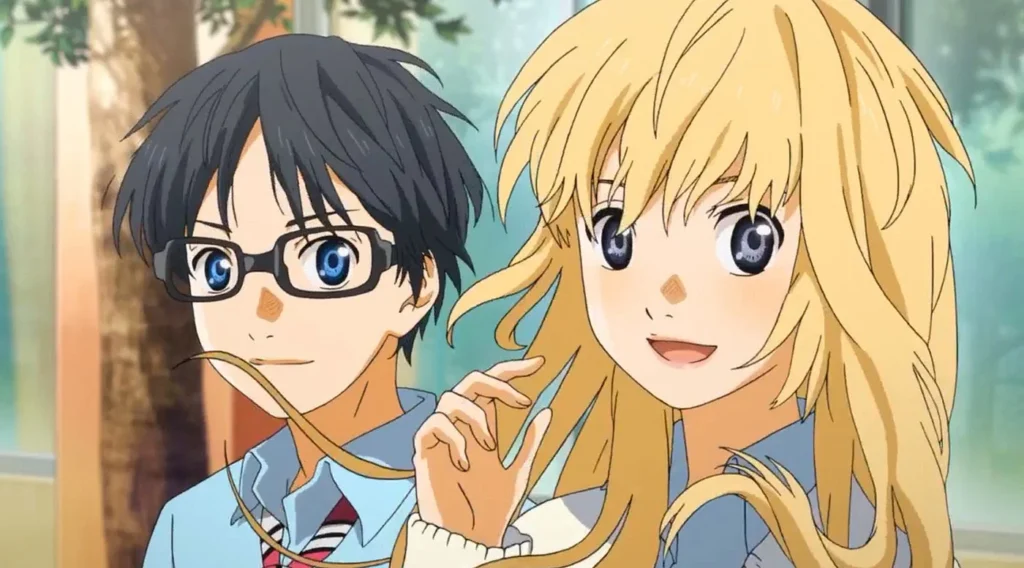 Following the line of the best musical school romance anime, we have Your lie in April, which is also much loved by otaku. The protagonist of this series is called Kousei Arima and he is a prodigy pianist. However, after the loss of his mother, Arima finds himself unable to hear his own music because of the trauma.
That's when he meets an accomplished violinist called Kaori Miyazono who could change the course of his life once and for all. The anime was originally released in 2014 and came to an end with a total of 22 episodes.
Kaicho wa Maid-sama!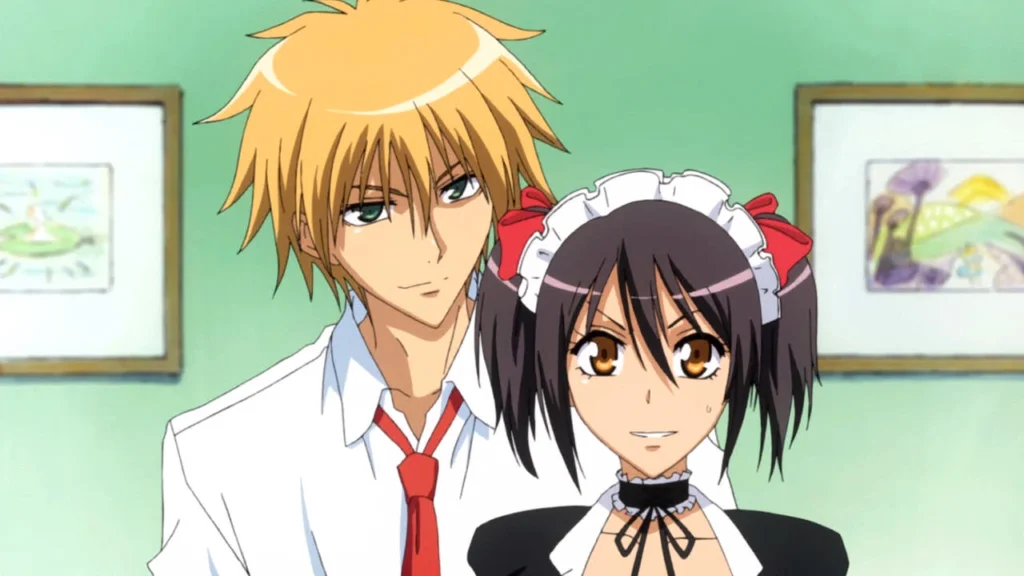 Already considered a classic among the best school romance anime, Kaicho wa Maid-sama, released in 2010, follows the misadventures of a schoolgirl called Misaki Ayuzawa. She is the president of the student council at a school that used to be all boys and has now become mixed. As a result, there are many more boys than girls at the institution and Misaki acts with an iron fist to protect the girls, being feared by all her classmates.
However, Misaki is having financial problems at home and needs a part-time job to help make ends meet. She works in a Maid Café in her spare time and tries to hide it from everyone for fear of not being respected if her secret is revealed.
Usui Takumi, one of her schoolmates, finds out about this and starts blackmailing her and being as annoying as possible throughout the episodes. Over time, something more intense begins to emerge amidst the anger that Misaki says she feels towards Usui. Among the best school romance anime, this is one of the oldest and has a total of 26 episodes.
Kimi ni Todoke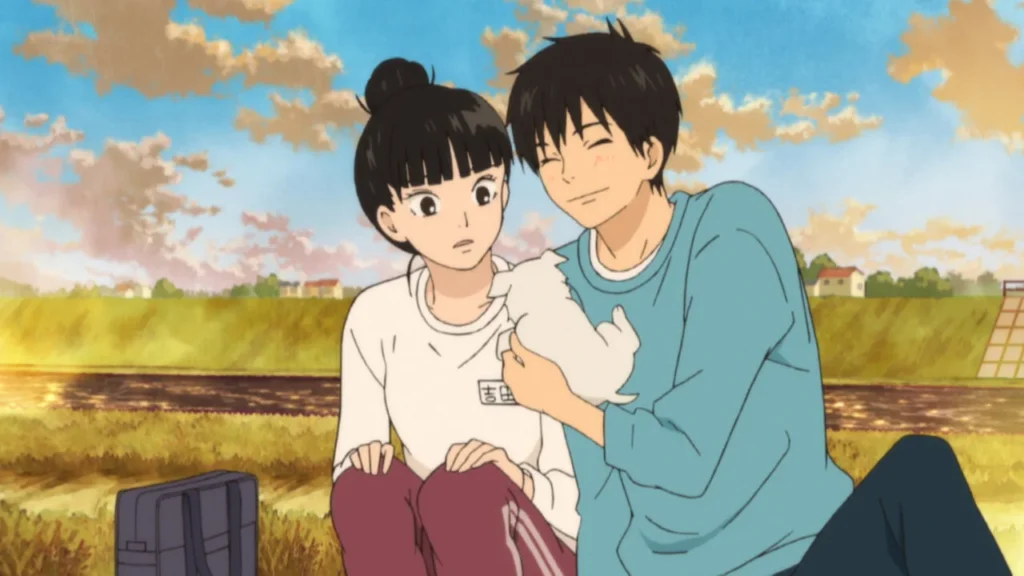 Also considered a classic among anime of the genre, Kimi ni Todoke is an excellent choice for those who like everyday romances. In it, we follow schoolgirl Sawako, a girl who is bullied a lot at school because of her strange appearance. Everything changes drastically in her life when the popular Kazehaya sits next to her and starts paying attention to her.
With the company of Kazehaya, Sawako begins to realize that she can overcome the obstacles that life has thrown in her way, even though this closeness may not be viewed favorably by other envious students. The anime was released in 2009 and continues to be popular with its target audience to this day. A total of 38 episodes have been released, divided into two seasons.
Of course, the world of anime is not all about love and here you can also check out a list of the most hated characters in the otaku universe of all timeWhy don't you take a look? What about the best school romance anime listed in this article, have you watched any of them? What did you think? Share your opinion with us in the comments!