One Piece is an anime full of very powerful characters and, of course, among them is its protagonist, Monkey D. Luffy! One of the things that makes him so powerful is certainly all of Luffy's transformations, as they help the pirate not only to win his great battles, but also to get closer to achieving his dream: finding One Piece and becoming the new King of the Pirates!
Recently, the topic has been in the spotlight thanks to Luffy's new transformation in Gear 5. But do you remember all the transformations Luffy has had over the course of more than a thousand episodes of the anime? Come with us and we'll explain everything about each one!
All of Luffy's transformations
Gomu Gomu no Mi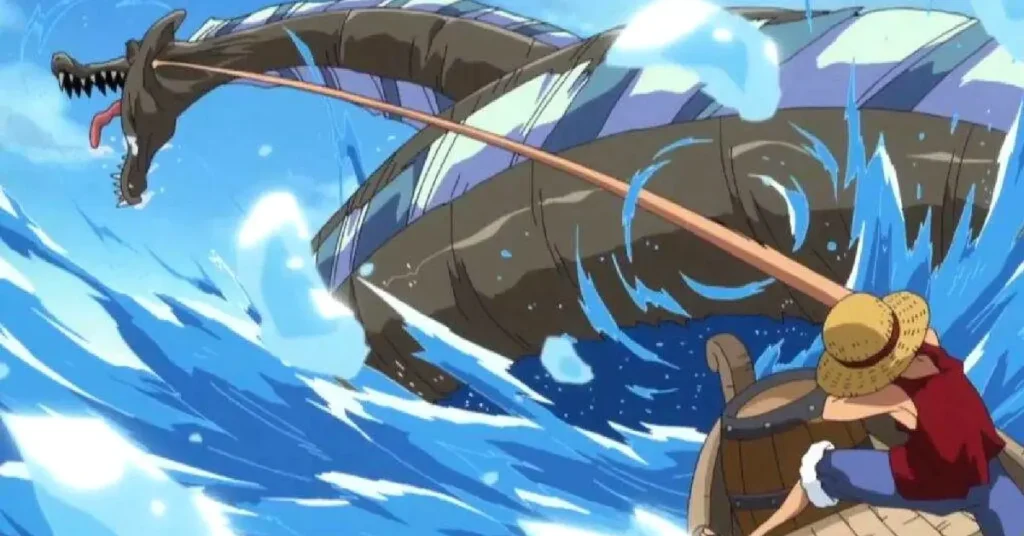 Of all Luffy's transformations, this was the first! When he was still a child, Luffy ended up eating an Akuma no Mi and became the user of Gomu Gomu no Mi, which gave him a rubber body and the ability to stretch and mold it in a versatile way. He completely mastered his new form and managed to learn perfectly how to use it in combat, whether for attack or defense, or to amplify the power of the Hakis.
Gear 2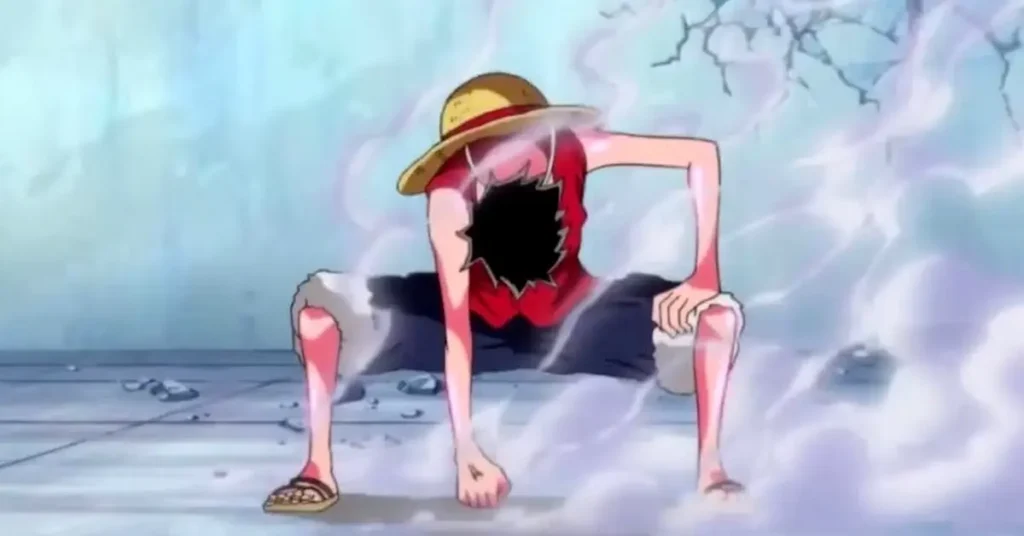 Gear 2 - as its name suggests - is the second of all Luffy's transformations, first appearing in episode 272 of the anime (and chapter 387 of the One Piece manga). This Gear (Second Gear) helps Luffy speed up the circulation of blood throughout his body, which ends up giving him greater strength. As his body is made of rubber, his veins are able to expand to withstand the pressure of the blood, even causing the sweat that comes off his body to evaporate, giving this transformation a smoky effect.
Gear 3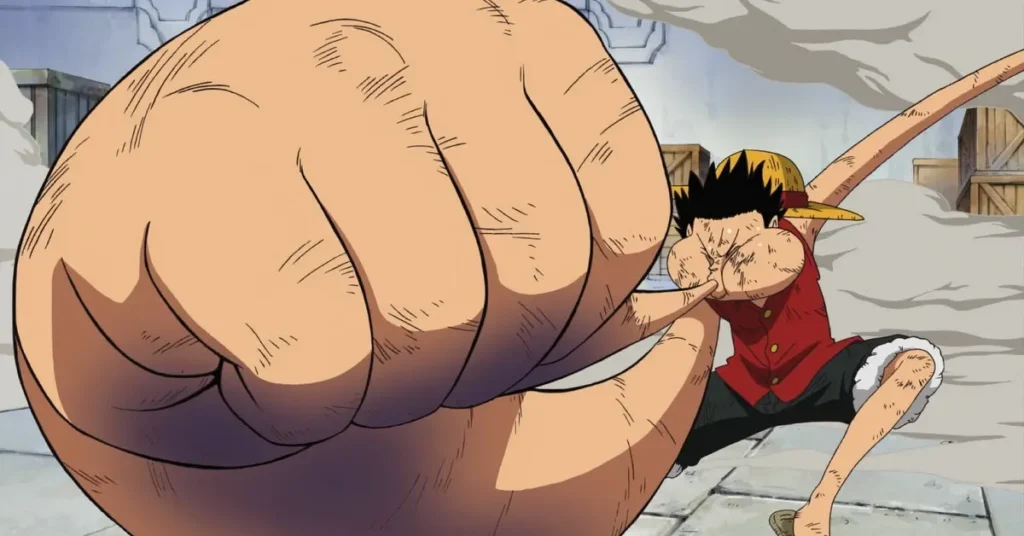 Gear 3 appeared in episode 288 of the anime, but in the manga it took place in chapter 403. This form, unlike Gear 2, is one of all Luffy's transformations that focuses on gaining strength and power. As we've already seen, Luffy's entire body is made of rubber, so by blowing the tip of his thumb, he inflates his bones like a balloon and manages to make his body bigger to strengthen the intensity of his attacks. However, this Gear had some side effects, such as Luffy's body shrinking in size after his bones lost air. However, he mastered and controlled this side effect after a while.
Nightmare Luffy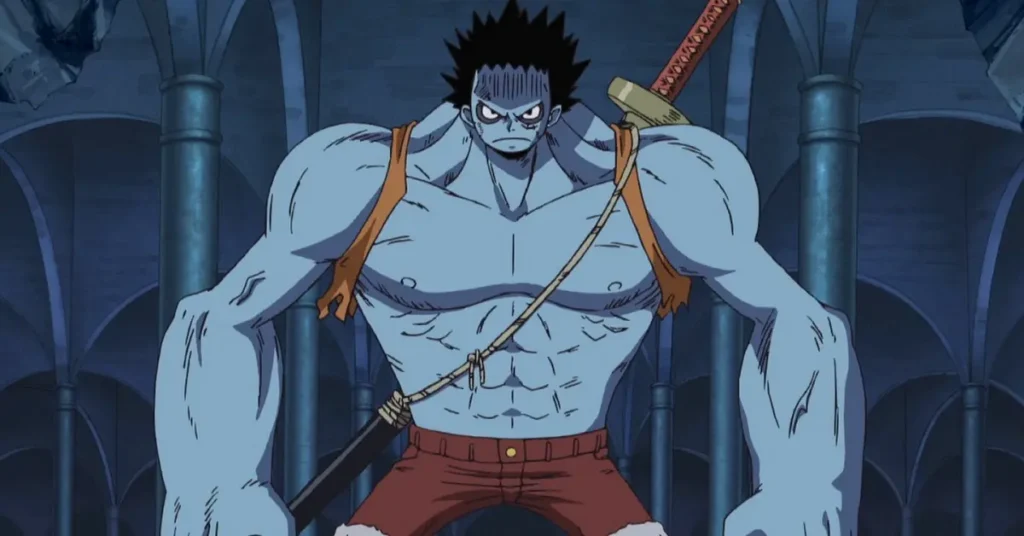 Nightmare Luffy appeared during the Thriller Bark arc, in chapter 478 of the original novel and episode 372 of the anime. To achieve one of the most different of all Luffy's transformations, the protagonist absorbed 100 shadows in order to defeat Oars and Gecko Moria. The main difference between this and the others is the color of his skin, which takes on a bluish hue. As for the power, it ended up being temporary (never appearing again in the series), but it was enough for Luffy to defeat his opponents.
Gear 4: Tankman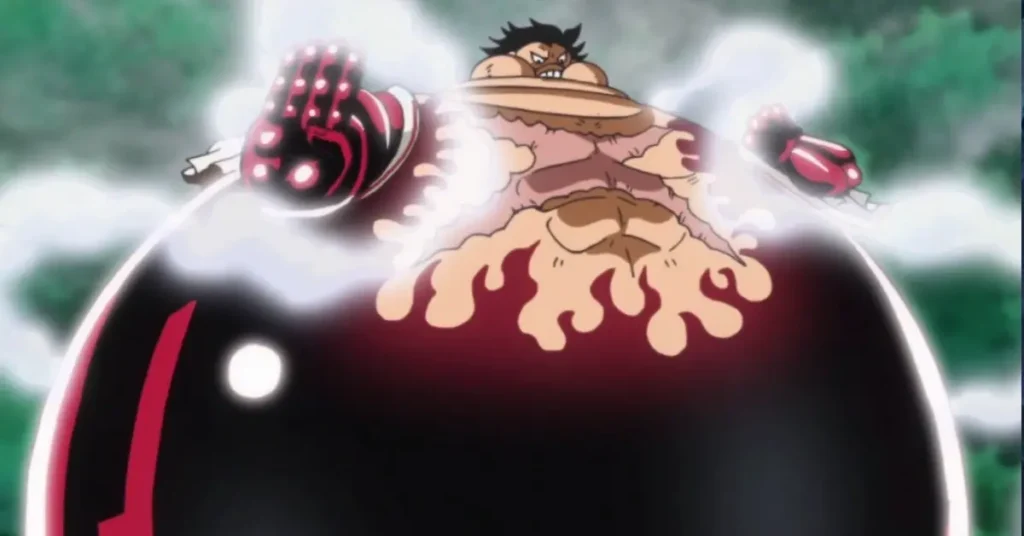 Of all Luffy's transformations, Gear 4 has the most variations. The first of these is the Tankman, which appeared in the manga in chapter 842 and for the first time in the anime in episode 806. With the Tankman, Luffy fills his entire body with air, this time not focusing on his bones but on his muscles, taking the shape of a large circle. The Weapon Haki is what helps him gain great stamina, but there is a weakness: the lack of mobility, since Luffy changes his size absurdly.
Gear 4: Bounceman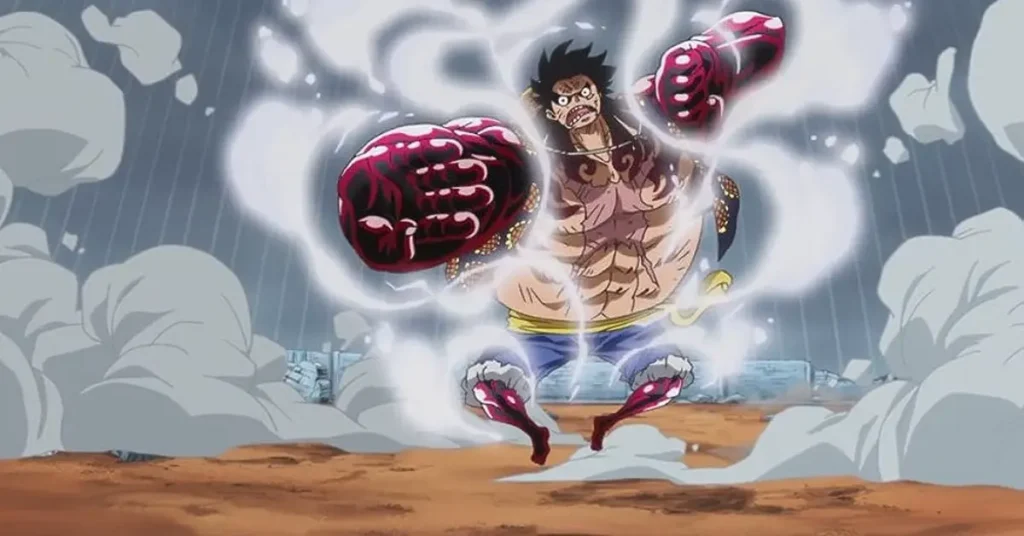 The Bounceman is the second variation of Gear 4, which appears in chapter 784 of Eiichiro Oda's manga and in episode 726 of the anime adaptation. Like the Tankman, Luffy inflates his muscles and uses weapons Haki, but here he also gains great speed and the ability to "fly", very similar to the technique used by CP9.
But like all of Luffy's transformations, it also has a side effect: Luffy can't stand up like a normal person and has to make small jumps without stopping in order to stay upright (that's why the transformation is called Bounceman, since "bounce" means to jump).
Gear 4: Snakeman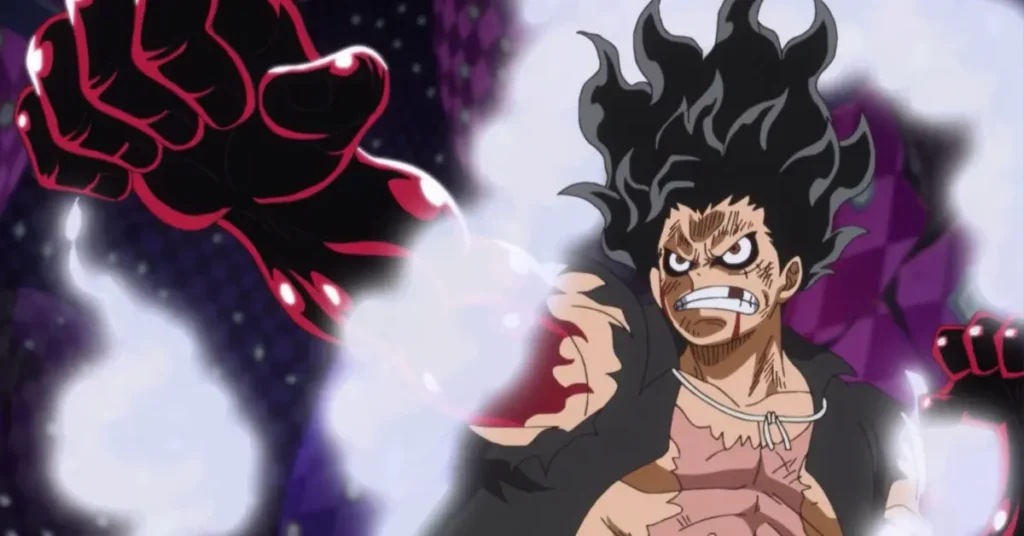 Snakeman, from Gear 4, is the latest variation of this form and is focused on keeping Luffy's body as light as possible, so that he can be even faster than in his previous form (which is why he shrinks in size). We see the protagonist use this form for the first time in the manga, in chapter 895, which was later adapted in episode 870 of the anime, when Luffy faced Katakuri.
The Straw Hat Captain needed to bypass his opponent's Observation Haki by being faster than him. As with all of Luffy's transformations that we've talked about - in relation to Gear 4 - he also uses Weapon Haki to remain resistant while being fast.
Gear 5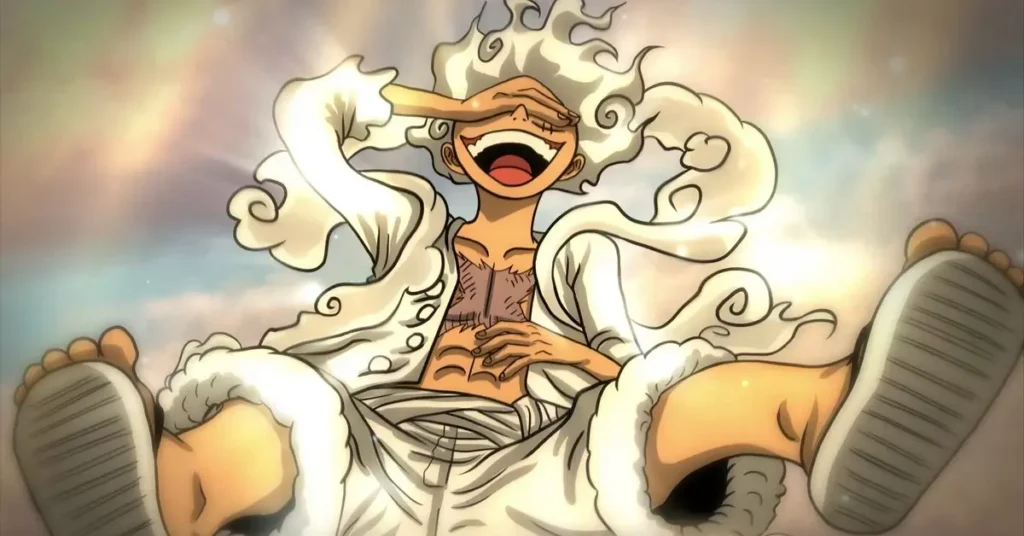 We've finally arrived at the latest and most popular of all Luffy's transformations: Monkey D. Luffy Gear 5! It took a long time, appearing for the first time in chapter 1044 of the manga and episode 1071 of the anime, but it was worth it and really pleased the fans who had been waiting for a power-up from the protagonist. During the Wano arc and the fight against Kaido, Luffy awakens the true power of his real fruit: the Hito Hito no Mi Model Nika. Yes, Luffy never ate the Gomu Gomu no Mi (as we believed), but this Zoan-like devil fruit (God of the Sun).
So when he takes on this new transformation, Luffy's design changes completely: his clothes and hair turn white and he can't stop laughing, gaining even more power, which is associated with his creativity. Luffy now has complete freedom to use his rubber powers, even being able to transform what he touches into this material. In other words: it's the character's peak so far!
What is Luffy's strongest transformation?
Luffy has incredible and, of course, super-powerful forms. However, if we have to consider one of all Luffy's transformations as the strongest, it's certainly his new transformation, the Gear 5. The protagonist himself has already revealed in the book that this is his peak of power, having never reached this level before.
What's more, we've only seen this form once, and even then, it looks pretty powerful. If Luffy masters it as completely as he did the others, this transformation is sure to be the most epic yet! If you liked this article, you'll definitely want to check it out Who Is Luffy's Mother In One Piece?